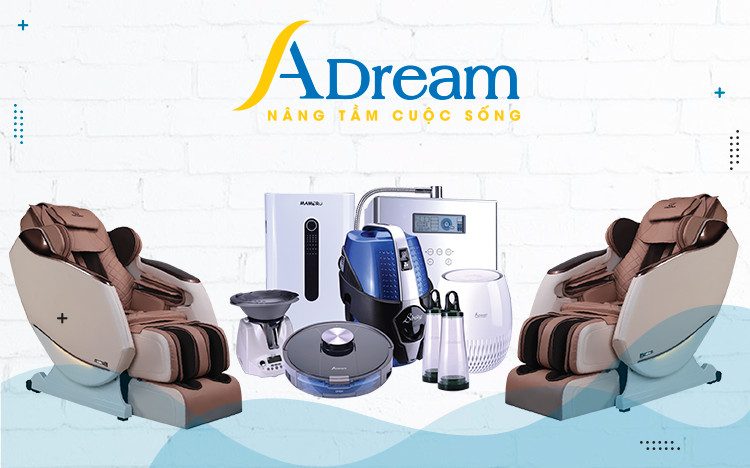 ADream
Third Floor [57] / Service, Entertainment & Specific Stores /

10:00 - 22:00 (weekdays)
9:00 - 22:00 (weekends & holidays)

Pets are not allowed
With the mission of enhancing life through world-class products, ADREAM cares about small things that have a huge impact on your HEALTH.
It is a source of clean, pure and safe water with the DODREAM DOD-090T water purifier, the Alkaliser water filter that creates alkaline water, useful in improving health.
It's fresh air with Mamoru Dehumidifier, Sirena Air & Room Cleaner, Adream Air Purifier and Mamoru Robot Vacuum Cleaner that help to clean the house, purify the air quickly and effectively.
Those are Tonishima – Massage Chair, Treadmill, Fitness Car for complete health care.
Those are delicious dishes cooked with the Allda Multi-Purpose Cooking Pot with 12 alternative functions, replacing almost all kitchen appliances.
You want to use modern technology products for a Green – Clean – Healthy – Comfortable life! Welcome to ADREAM's booth at AEON MALL Hai Phong Le Chan to visit, shop and experience ADREAM's classy products to ENHANCING LIFE!