AEON MALL Hai Phong Le Chan is the first largest Japanese shopping center in Hai Phong and also the 3rd one in the North of Vietnam and the 6th of the whole country.
With the mission of "Life Design Developer", AEON MALL Hai Phong Le Chan is a shopping mall providing a full range of shopping, food & entertainment services and a variety of modern facilities to bring a new lifestyle for citizens in the North in general and Hai Phong city in particular.
Being invested up to USD 180 million, AEON MALL Hai Phong Le Chan has a convenient location for transportation and the modern infrastructure located on the total area of 158,000 m2. The mall has been gathering nearly 200 tenants from famous brands of fashion, cuisine, entertainment in the world.
1. Fashion & Accessory stores: Shopping heaven includes a variety of famous fashion brands appearing in Hai Phong for the first time.
2. Food & Beverage stores: A multi-national culinary world ranging from European restaurants to Asian food court – an ideal meeting place for the whole family, friends and foodies.
3. Entertainment, service and specialized stores: Entertainment complex facilities include cinemas, game area with lots of interesting experiences. The Japanese supermarket and department store with a variety of quality necessities will be a destination not to be missed for all customers.
Coming to AEON MALL Hai Phong Le Chan Shopping Mall, customers can enjoy the green, clean and beautiful living space imprinting Japanese culture in harmony with local spiritual values. Besides, the mall possesses modern gadgets such as free parking lots offering a maximum capacity of up to 1,700 cars and 7,000 motorbikes; free wifi, free phone charger cabinets, free electric motorcycle charging points; baby carriage and baby rooms; resting chairs all over the mall.
Developed with the business motto "Customer first", AEON MALL Hai Phong Le Chan hopes to become an ideal destination for all customers, contribute to improve the quality of life as well as local community economic and cultural development, bring satisfaction for all customers.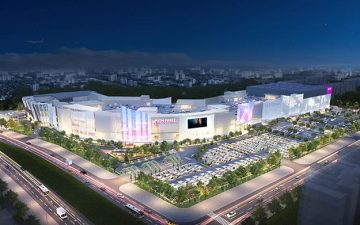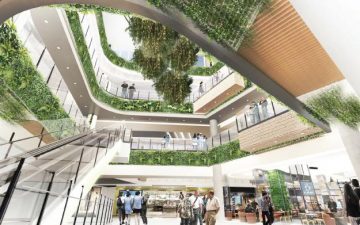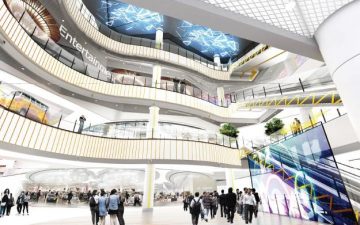 Name
AEON MALL Hai Phong Le Chan
Address
No. 10 Vo Nguyen Giap Street, Kenh Duong Ward, Le Chan District, Hai Phong city, Viet Nam
Number of stores
Approximately 200 stores with AEON Supermarkets and Merchandise Store
Site area
Approximately 93,000 m2
Floor area
Approximately 158,000 m2
Vehicle parking capacity
Approximately 1,700 cars and motorcycle parking capacity is 7,000 motorbikes
Opening hours
• Shopping Center:
+ Monday - Friday: 10:00 – 22:00
+ Saturday, Sunday: 09:00 – 22:00
• AEON Supermarket: Monday - Sunday: 8:00 – 22:00
• AEON General Merchandise Store:
+ Monday - Friday: 10:00 – 22:00
+ Saturday, Sunday: 9:00 – 22:00
• Cinema: 9:00 - 24:00
Holiday
Open all days of the year including weekends and public holidays