Need to rent a venue for small, medium to large events in Hai Phong, you will not be able to ignore the 5 spacious and modern event courts at the leading shopping mall in the port land – AEON MALL Hai Phong Le Chan.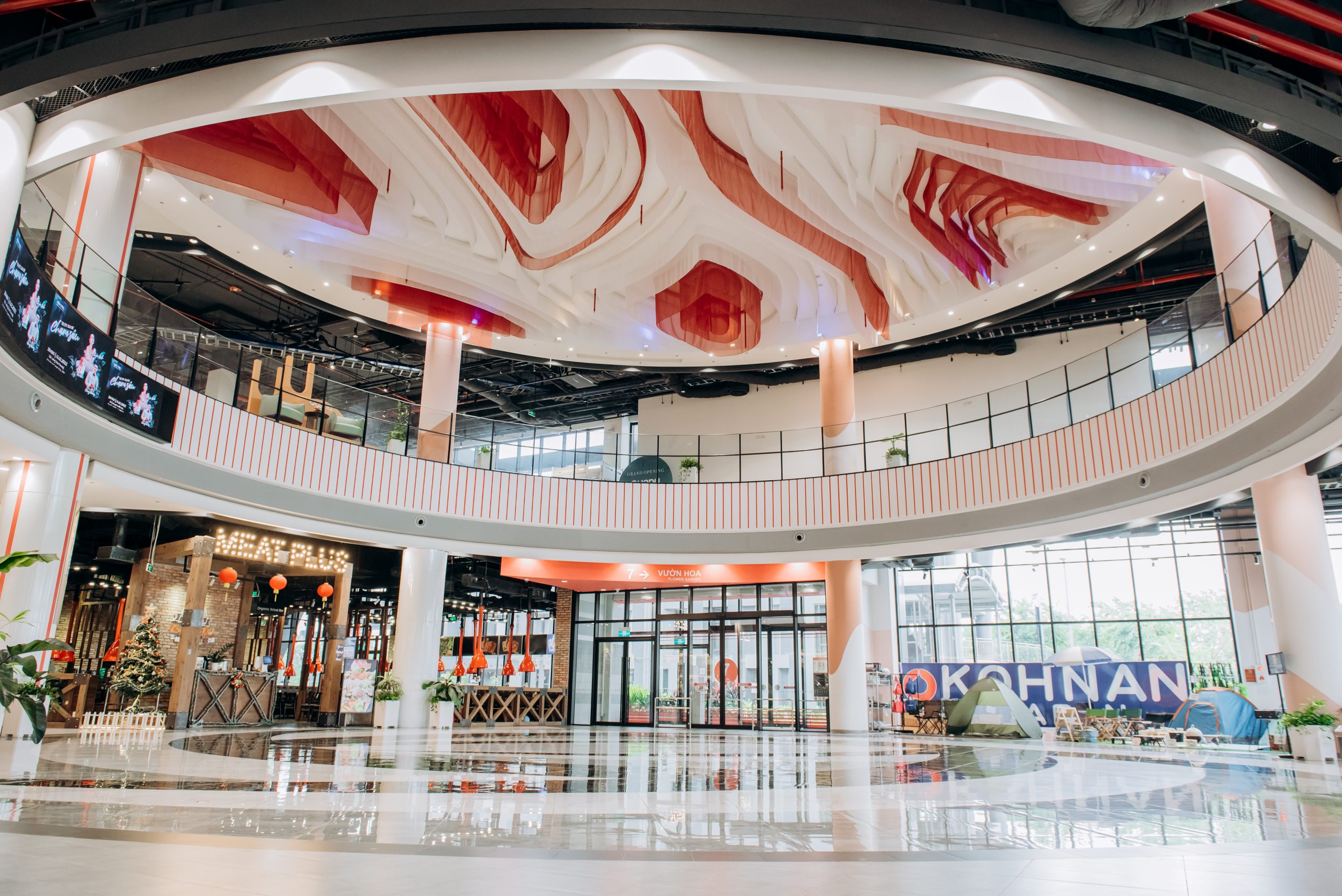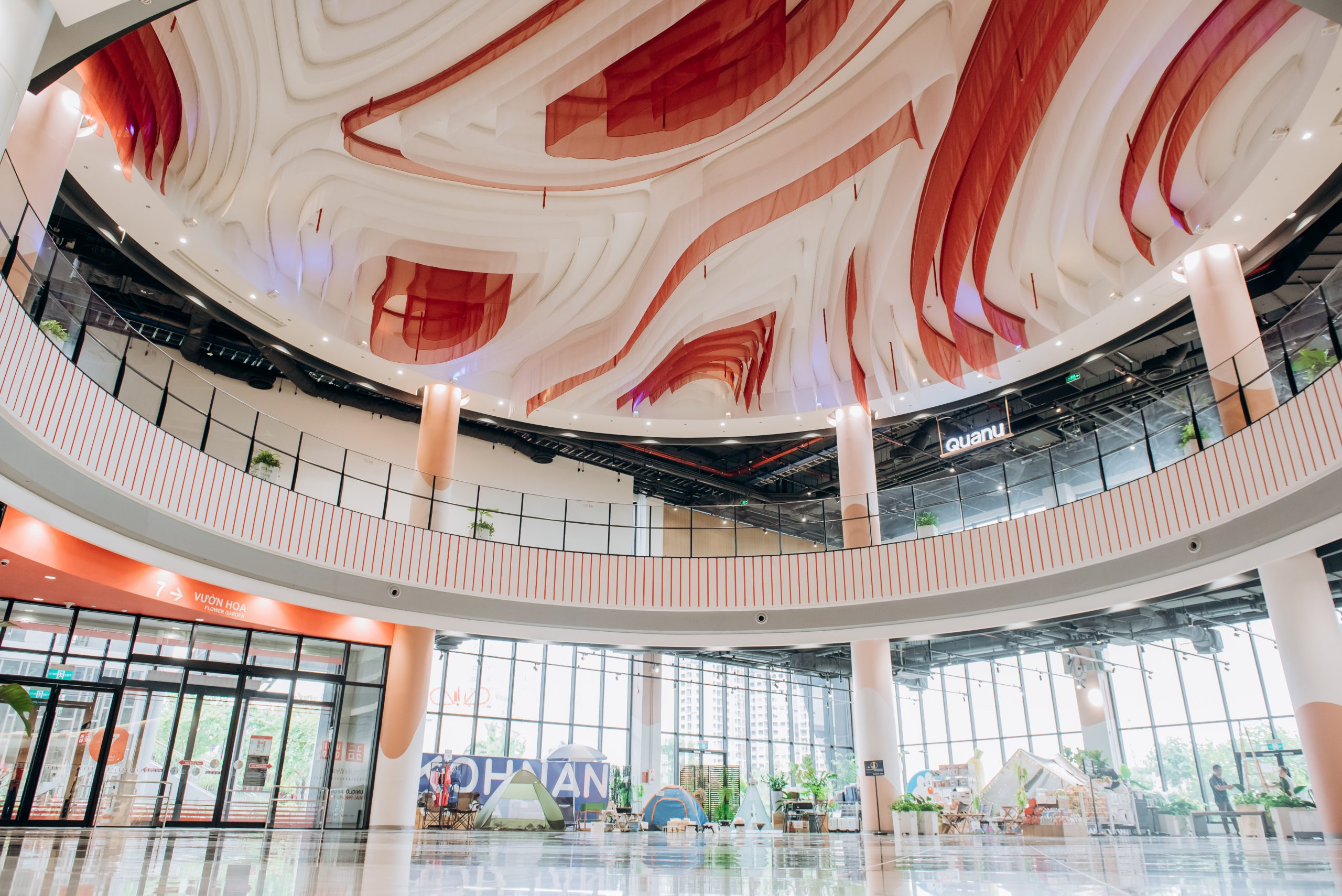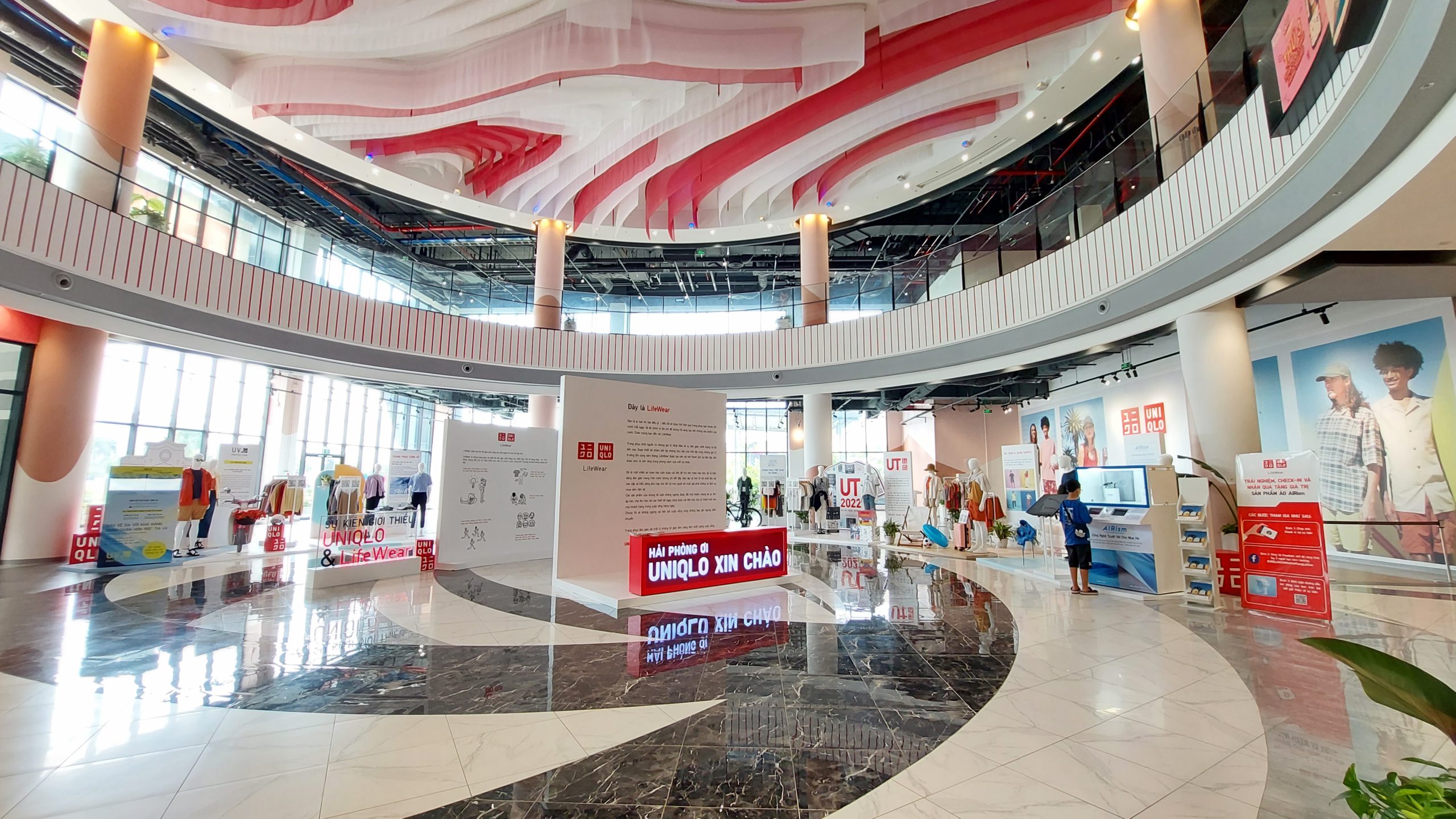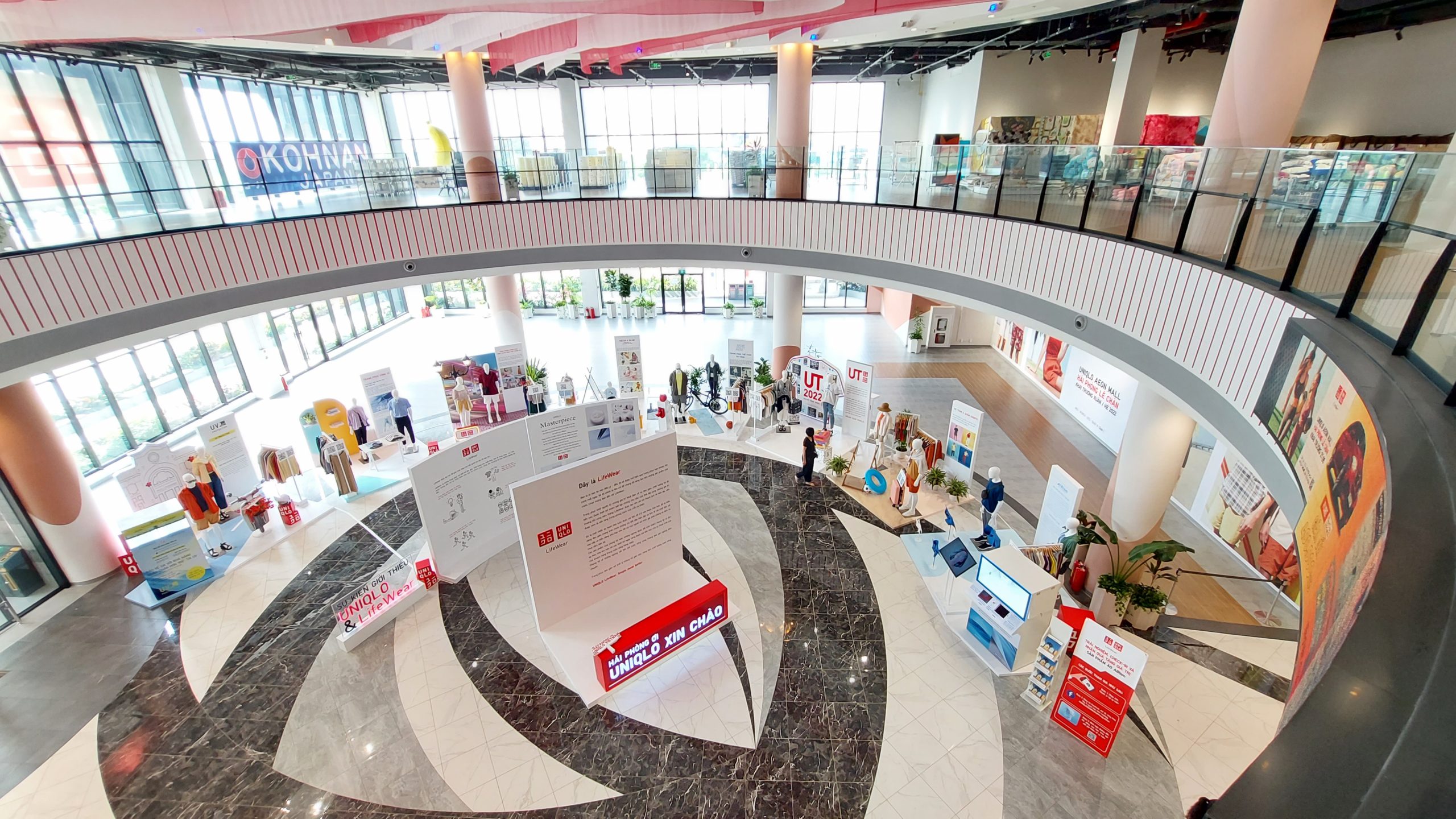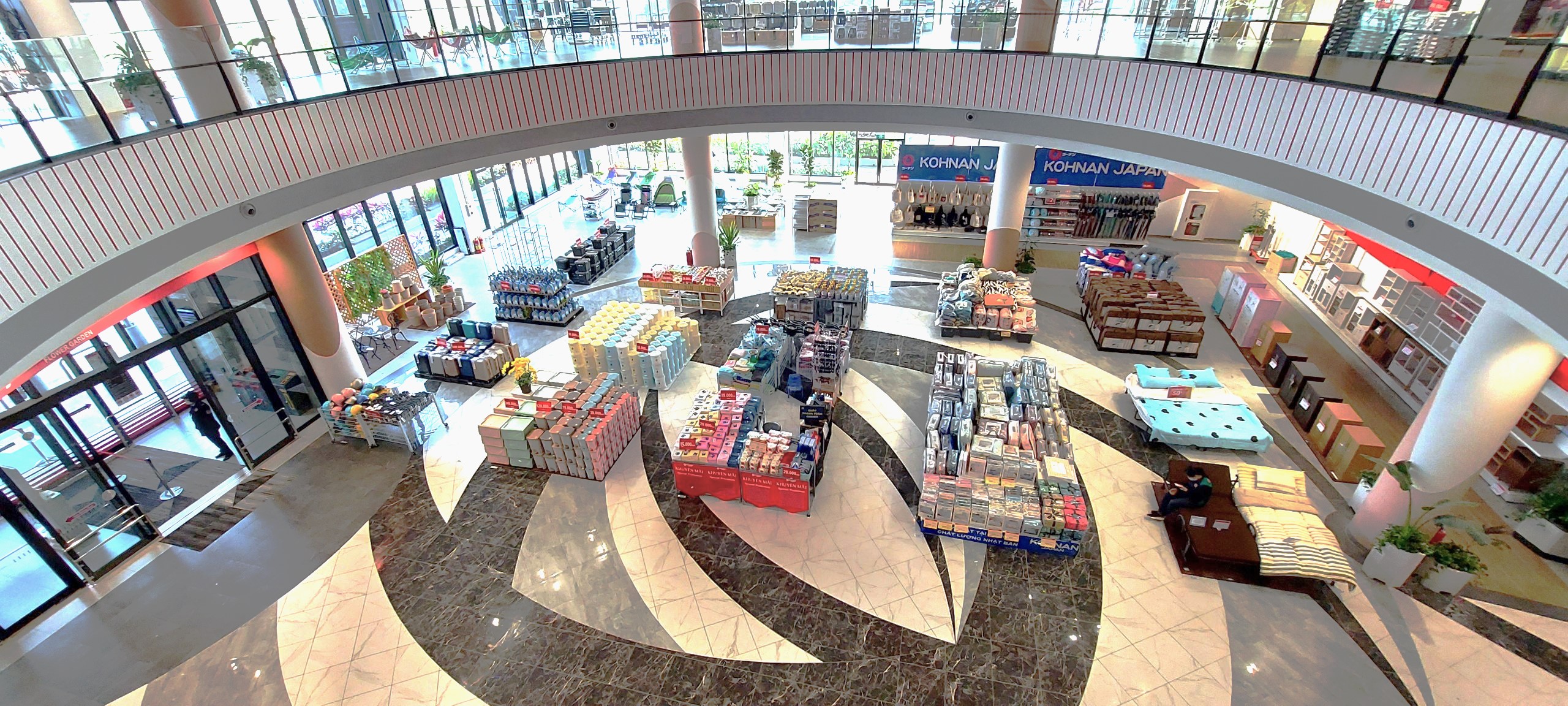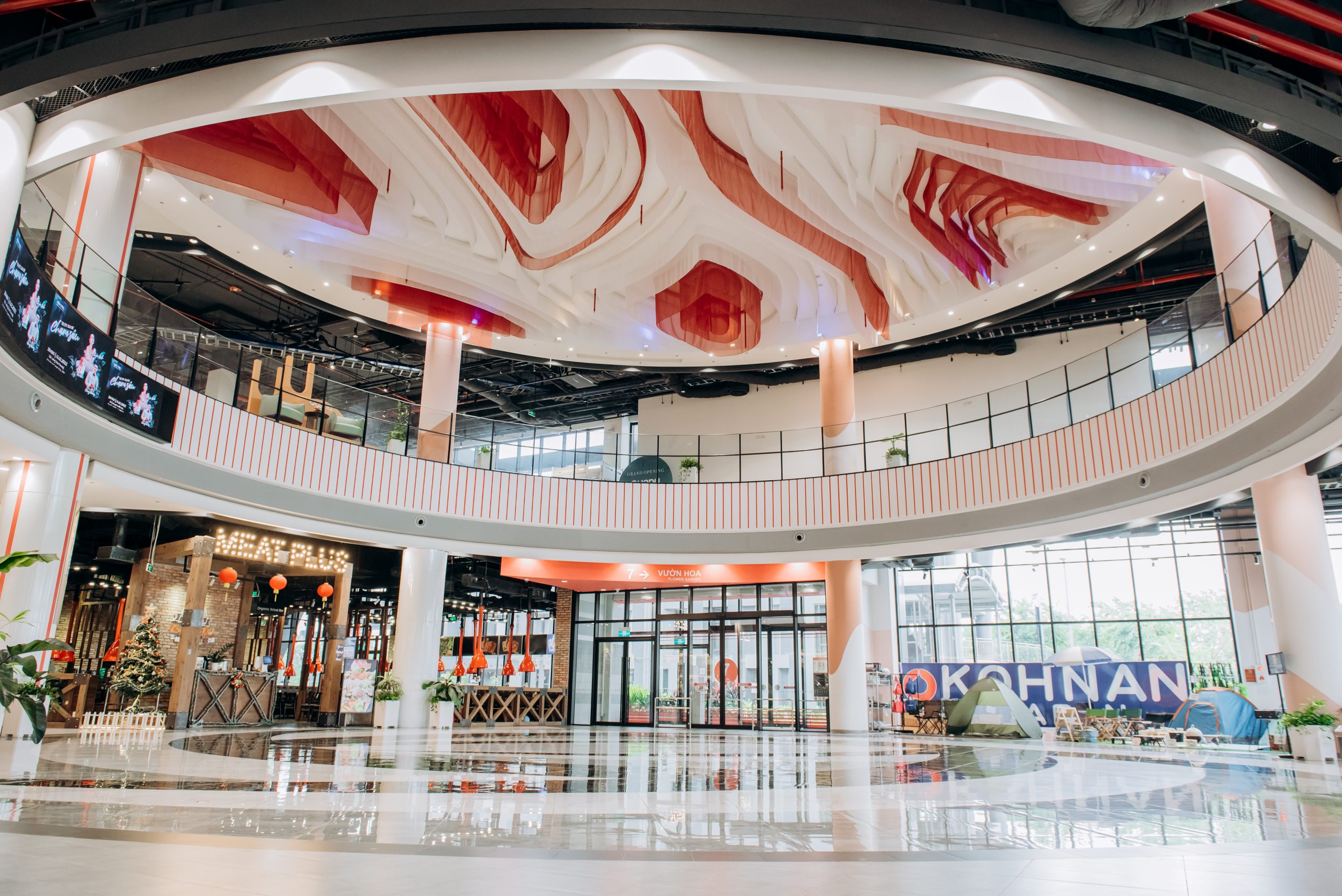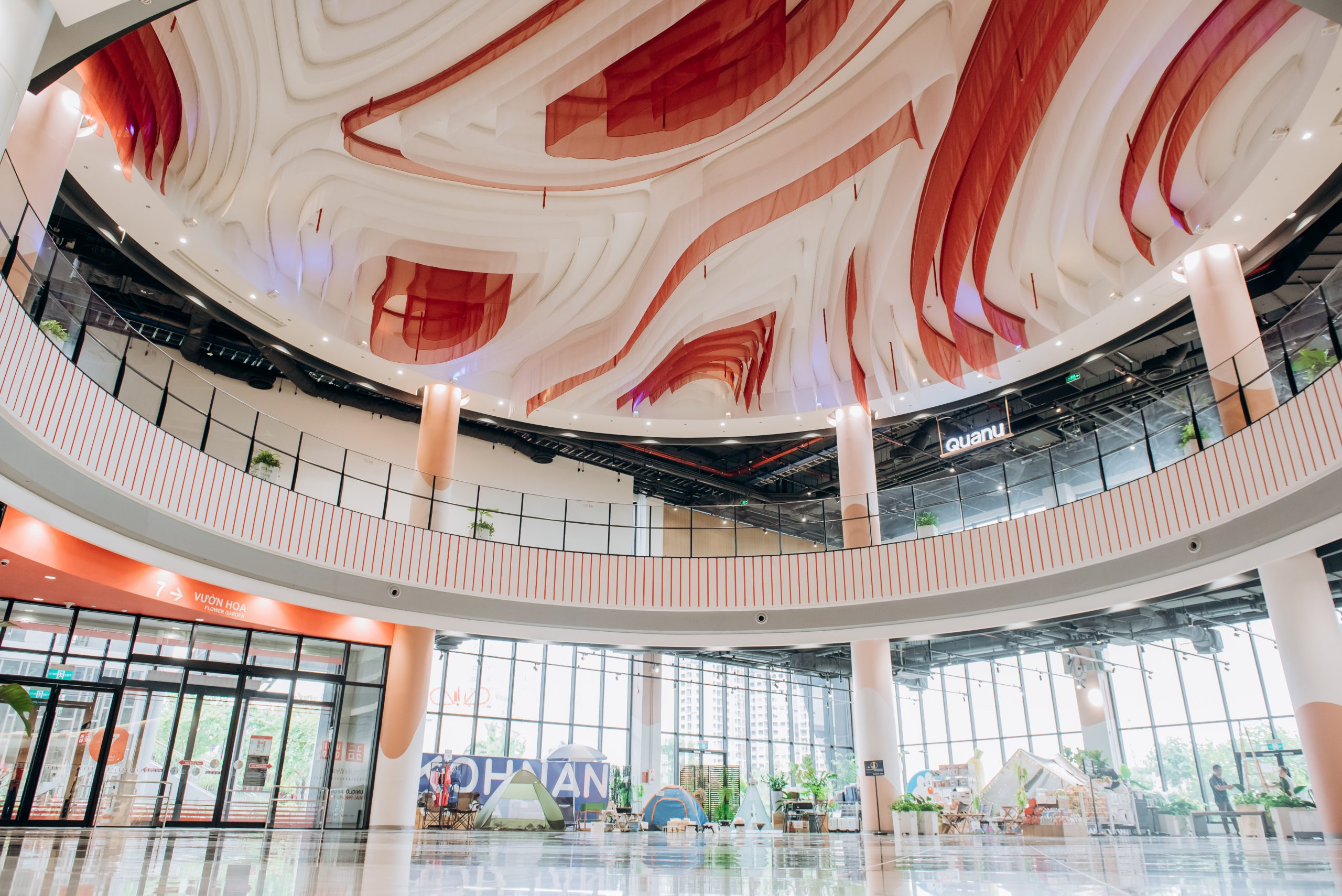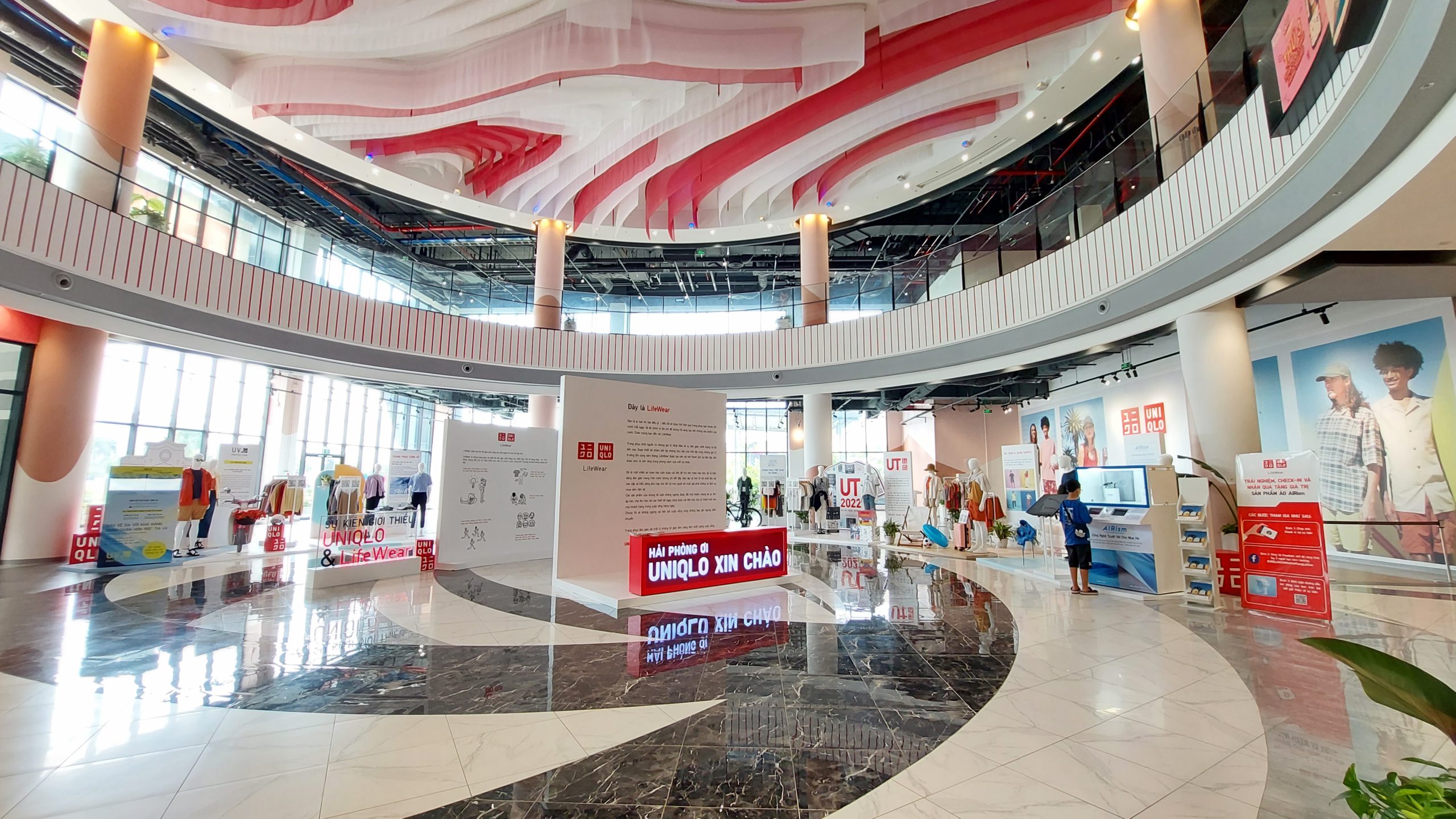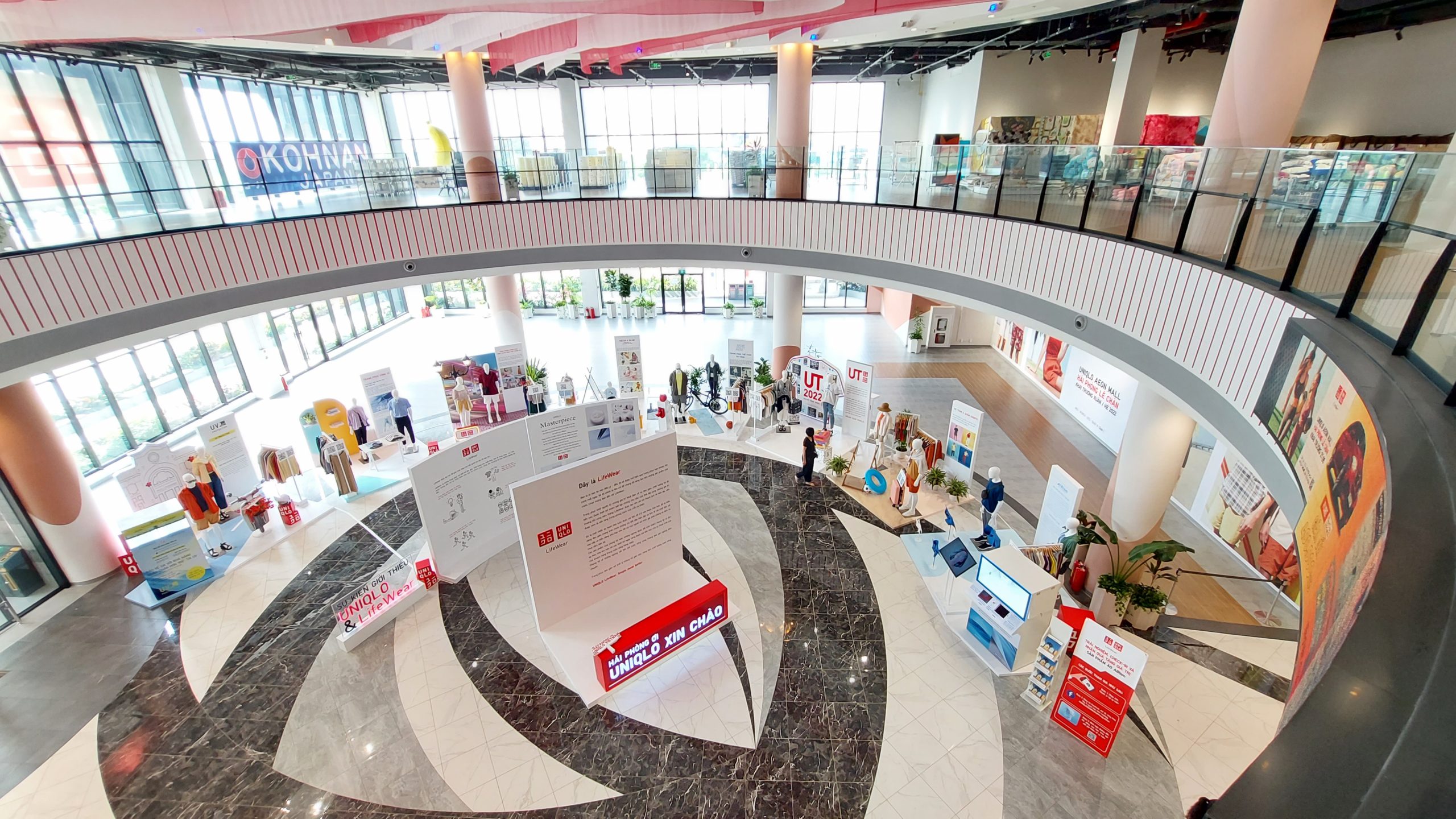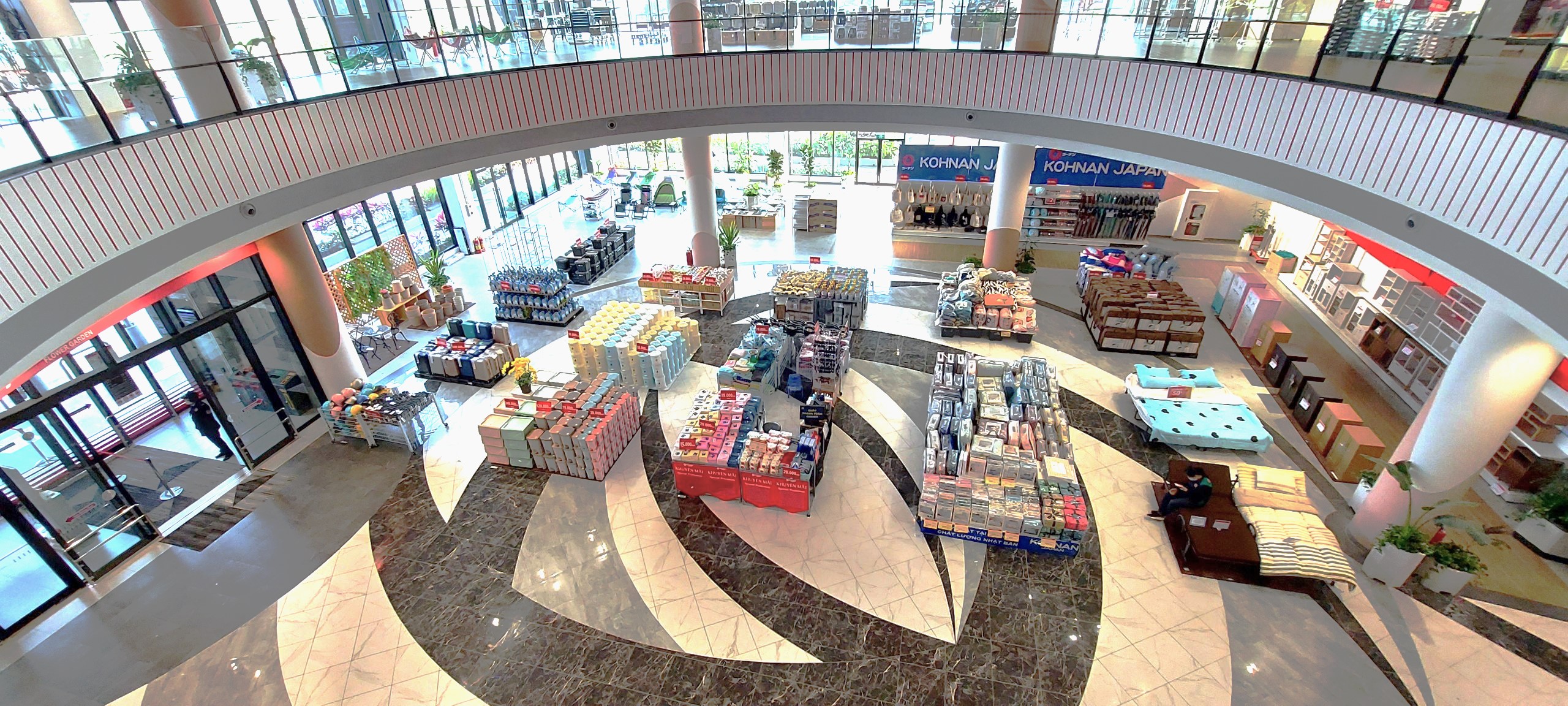 Pearl Court – 200 m2
With a usable area of about 200 m2 with a circular design located very close to the flower garden of the shopping mall, Pearl Court is like a jewel of AEON MALL Hai Phong Le Chan. The court ceiling has a unique texture from hundreds of winding red and white silk strips, creating beautiful motion effects and adding elegance and luxury to events in the court.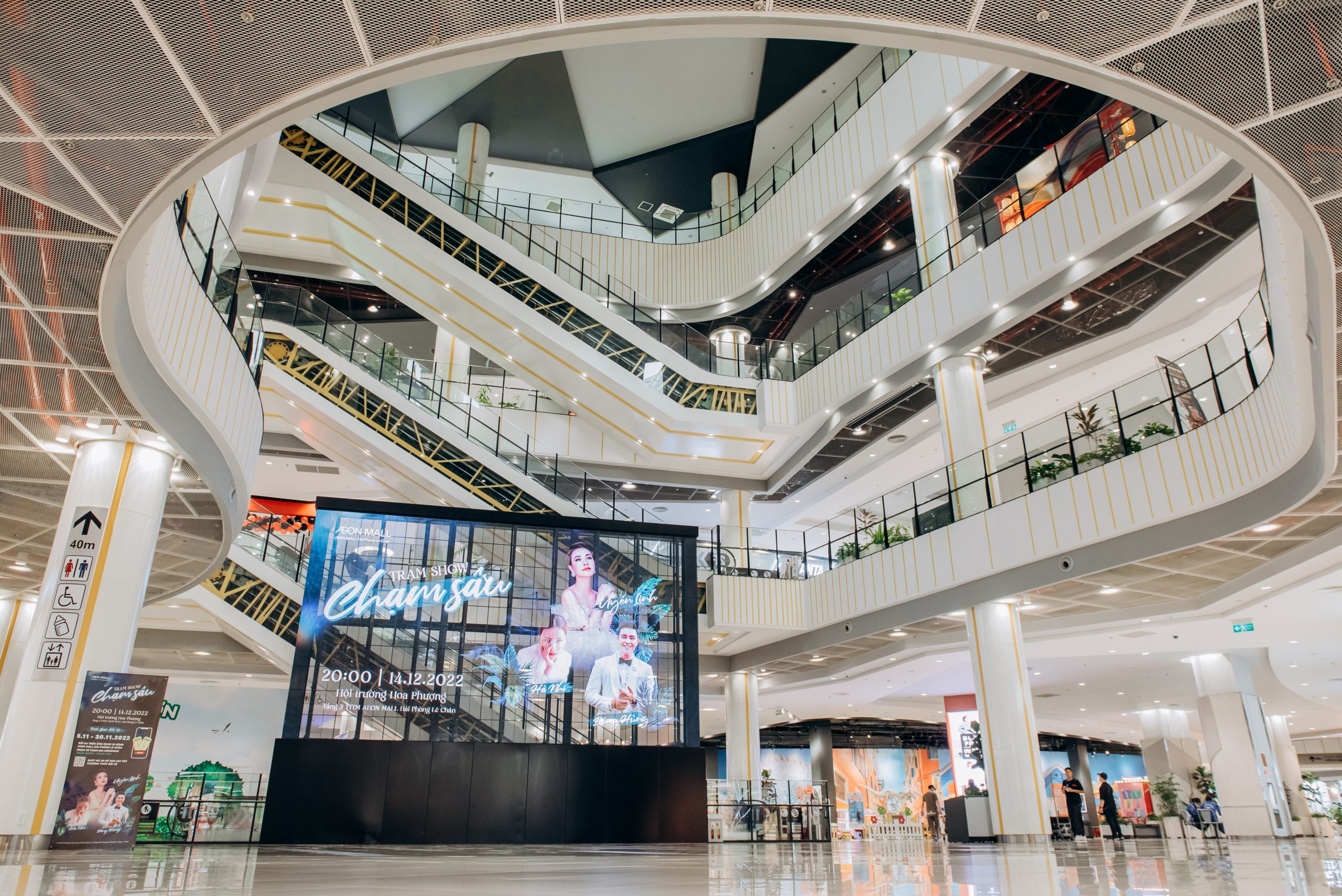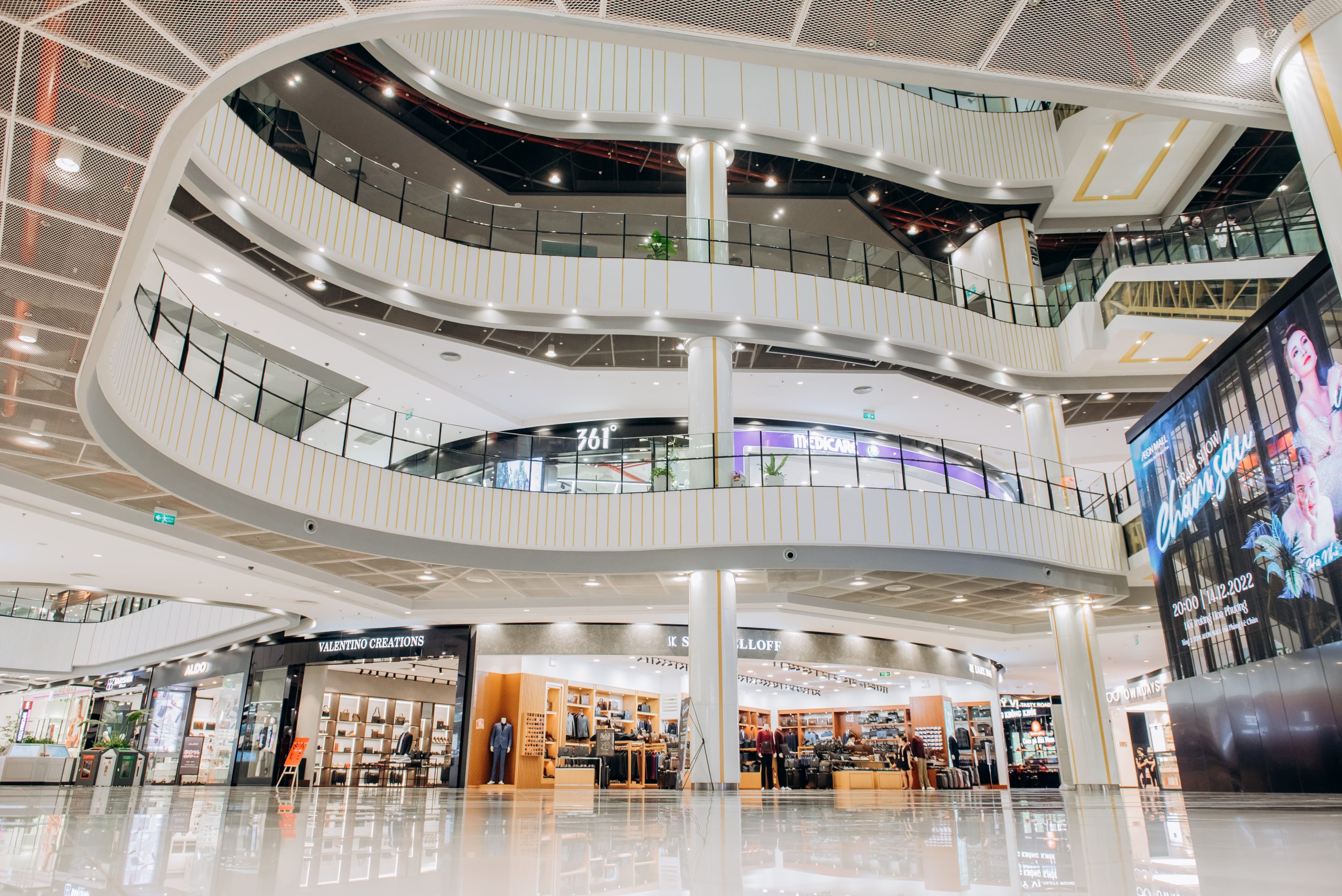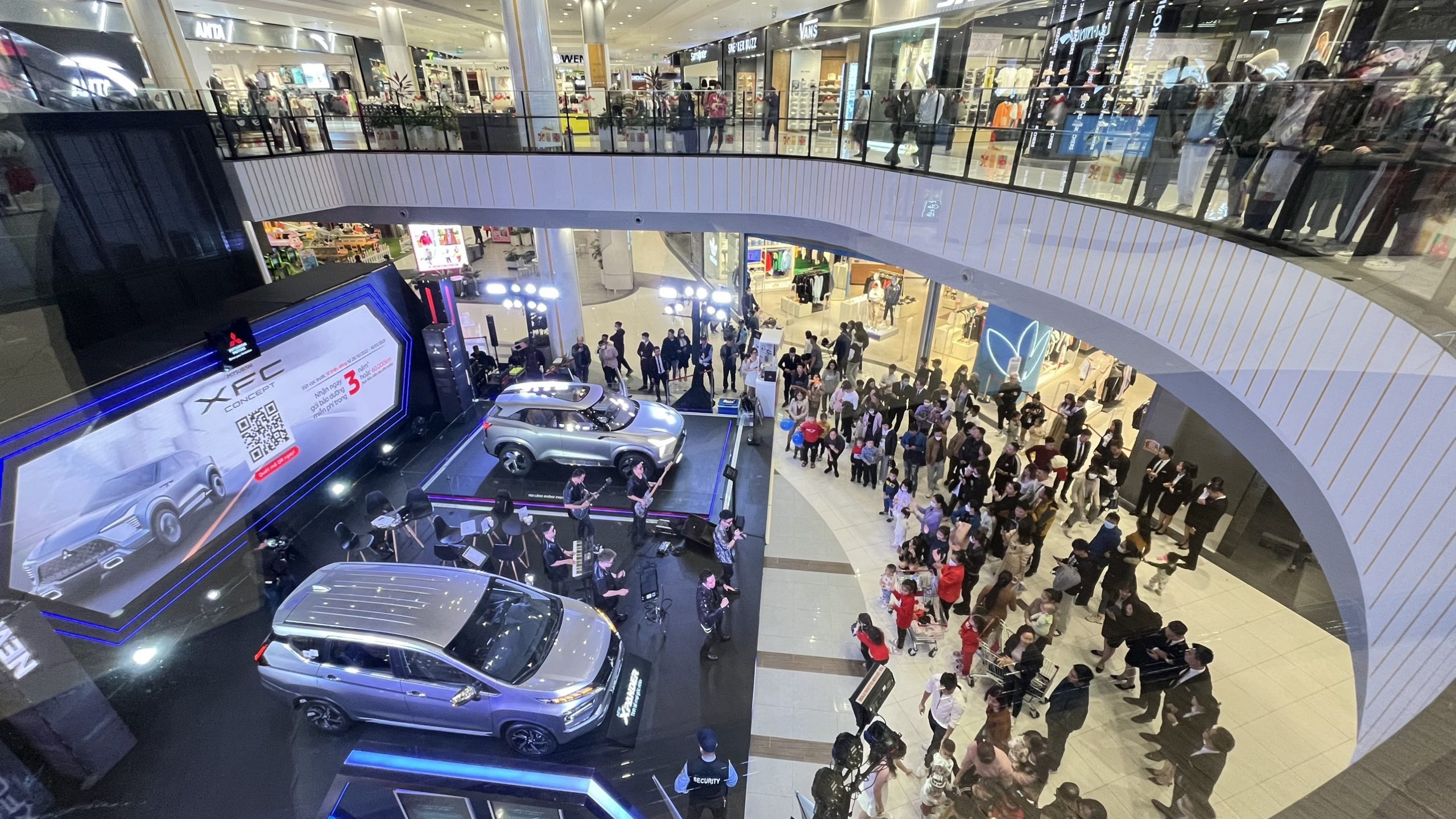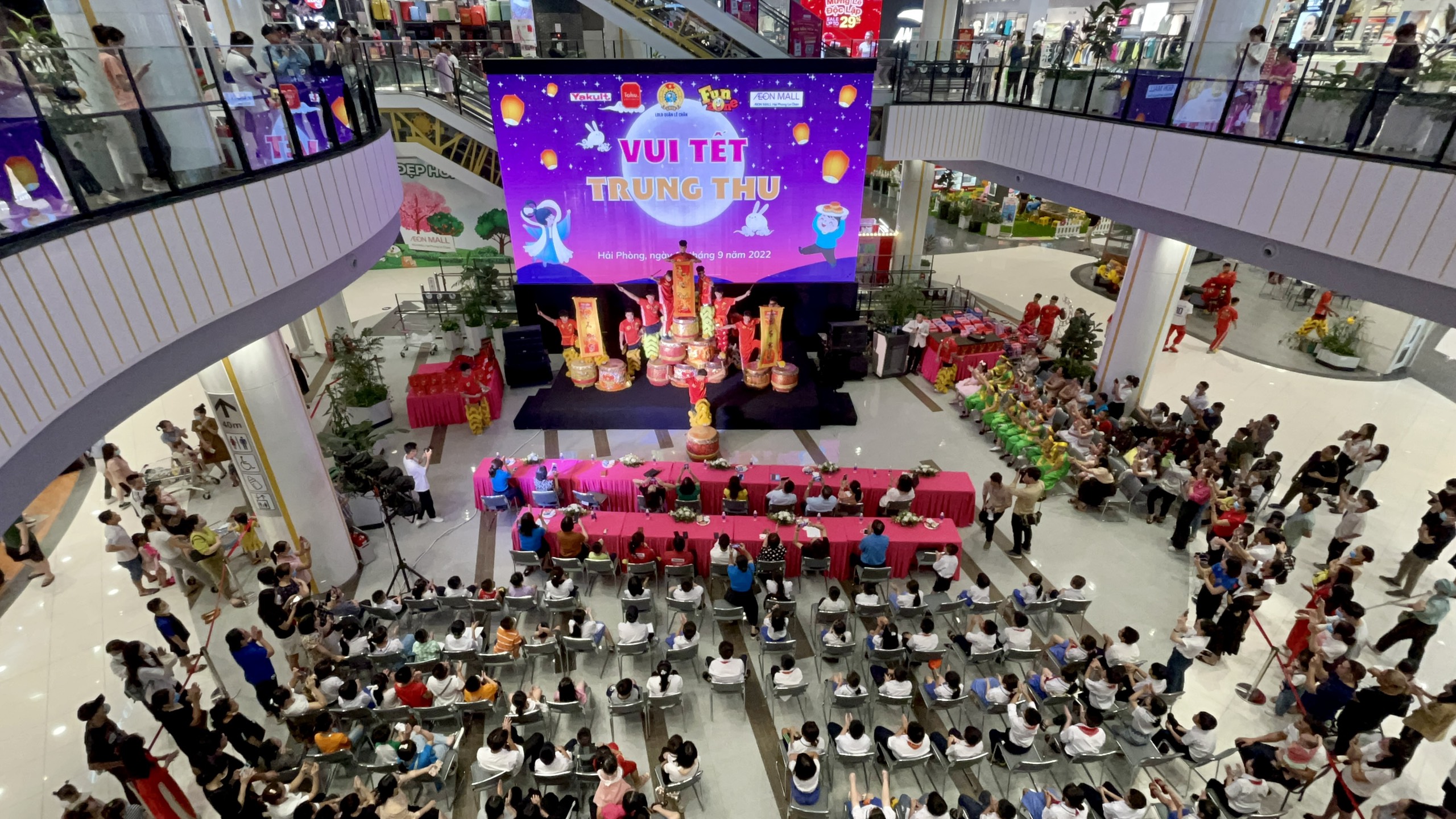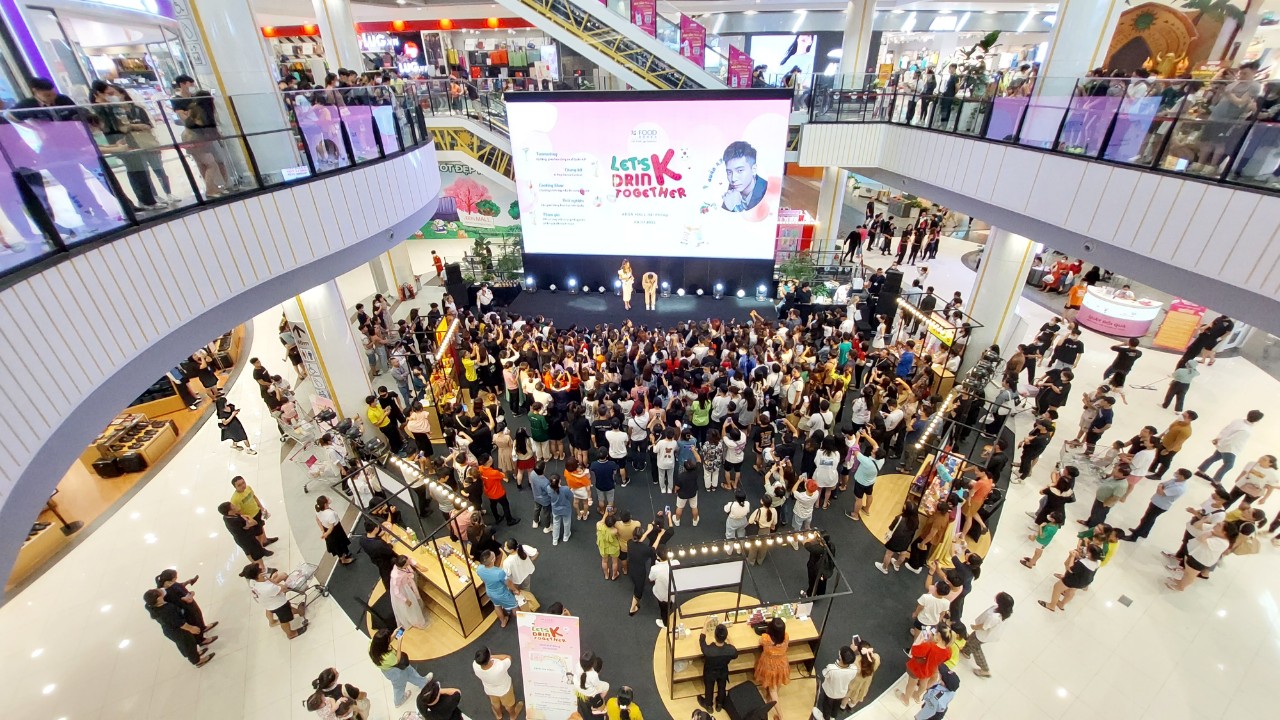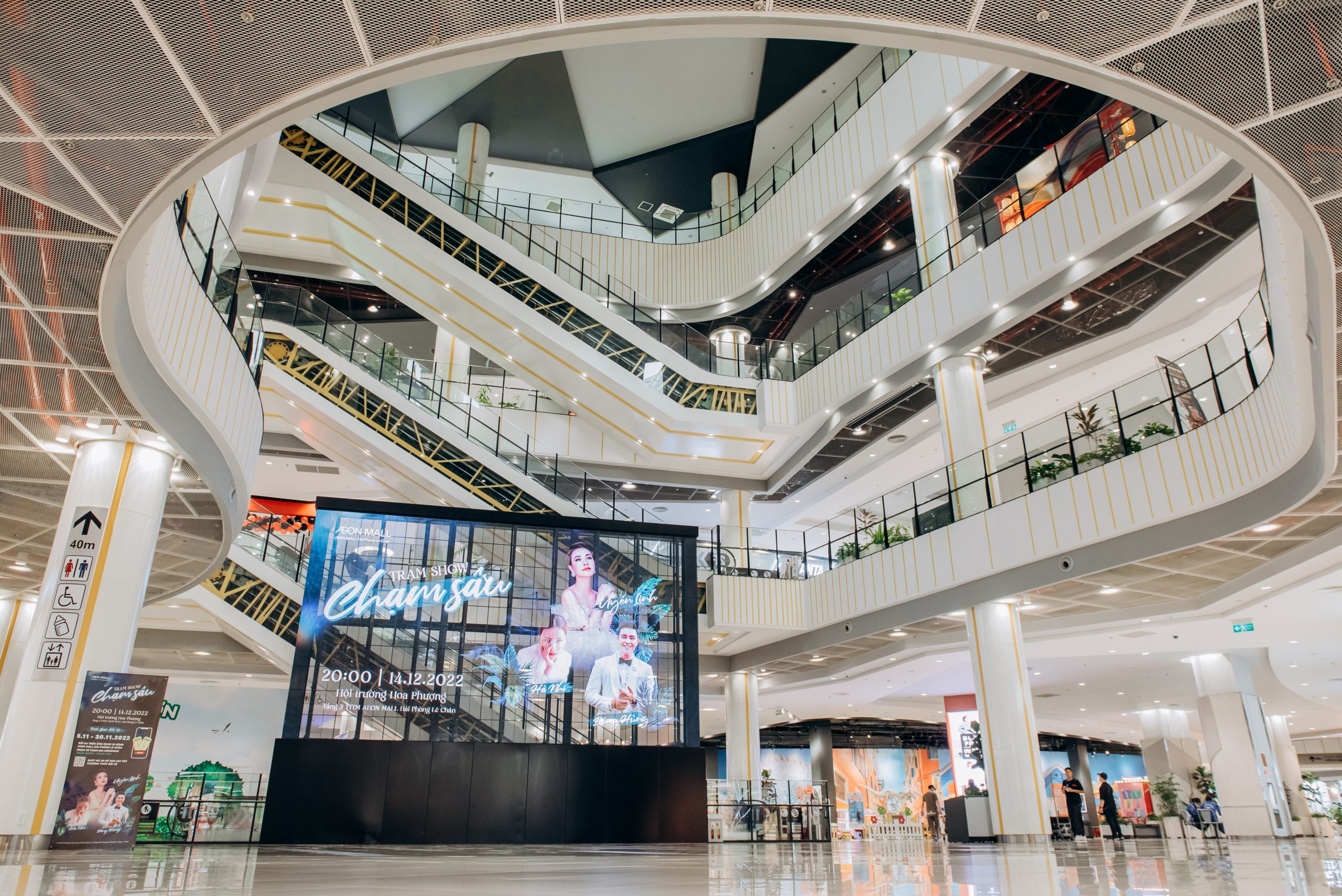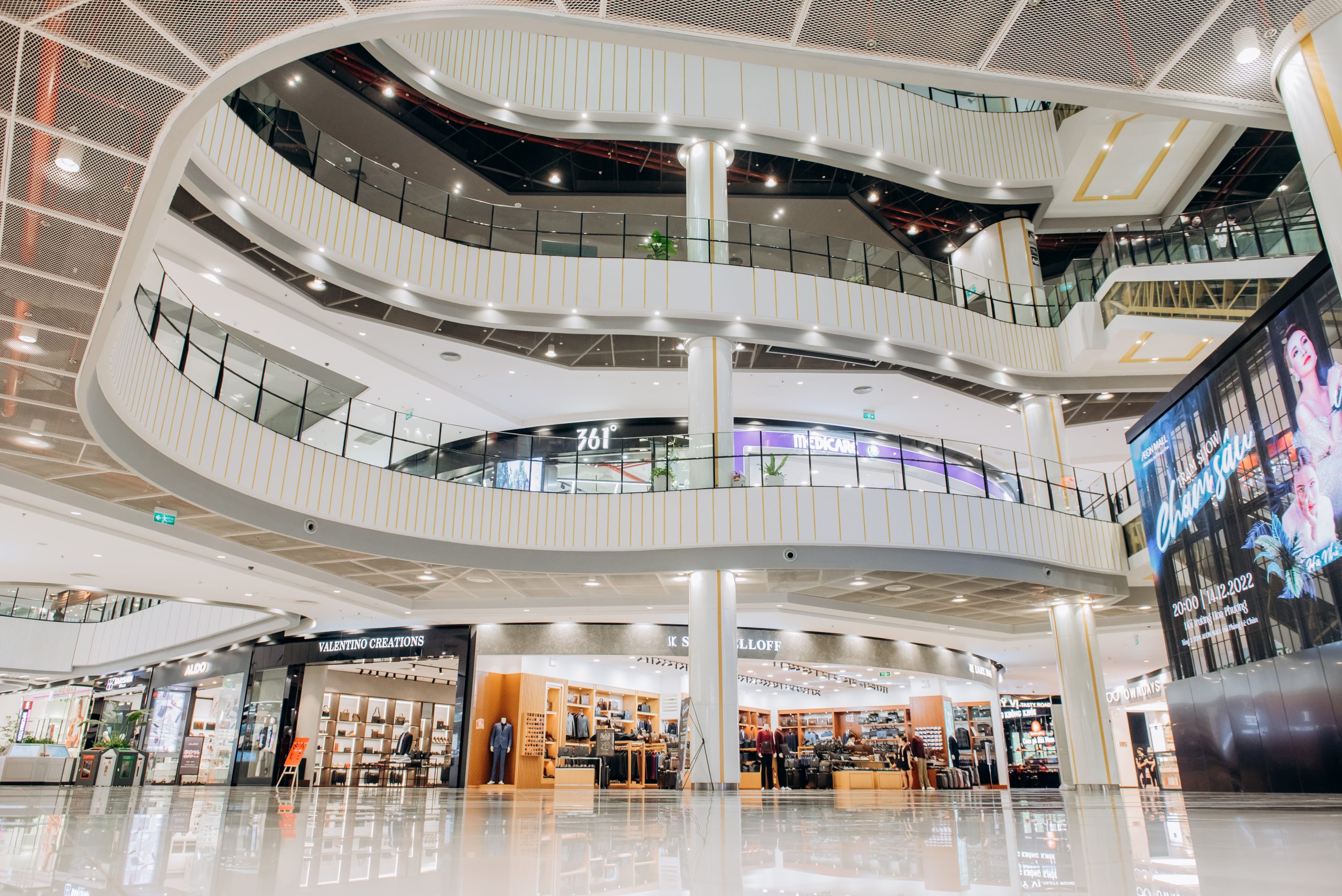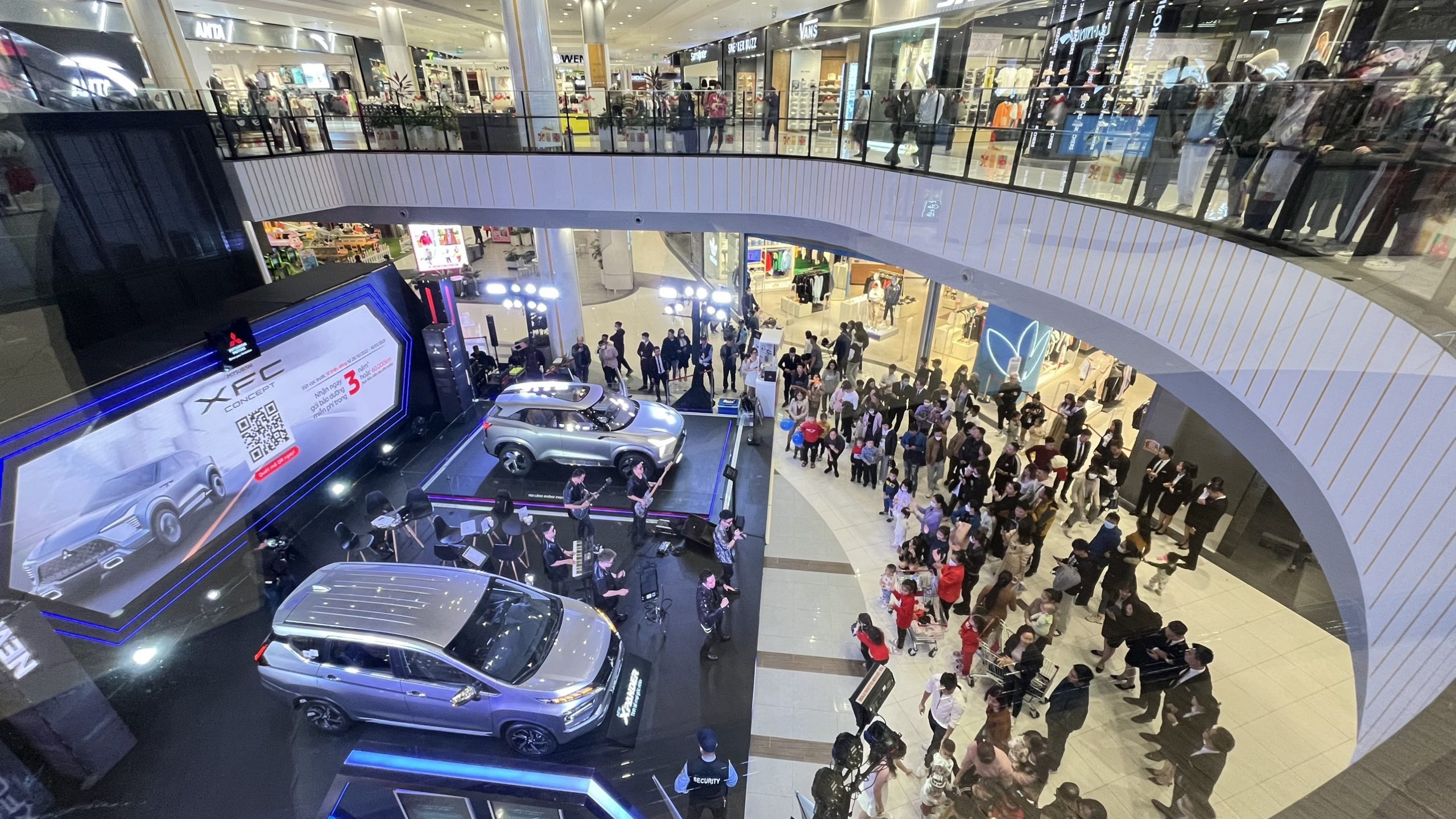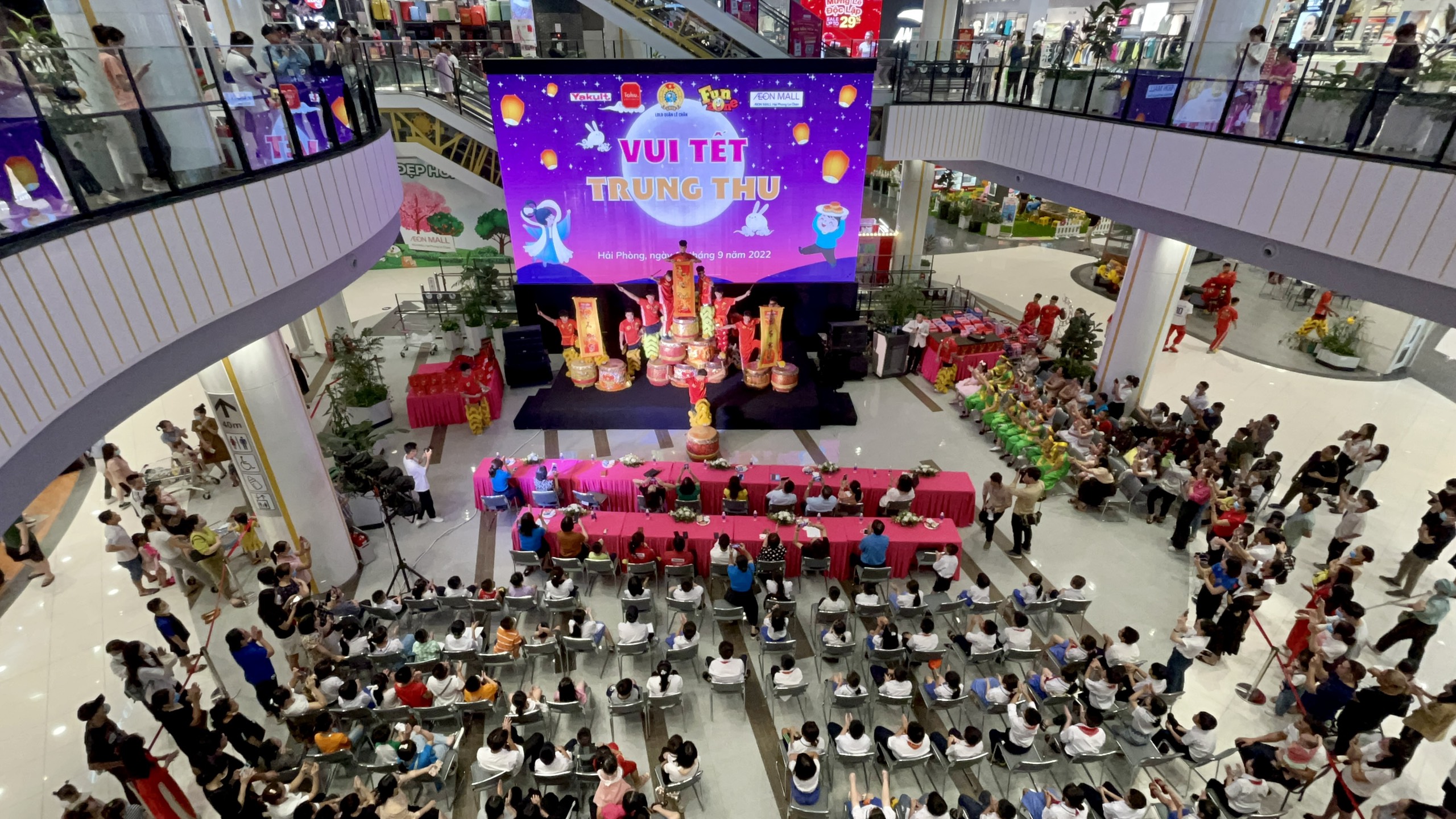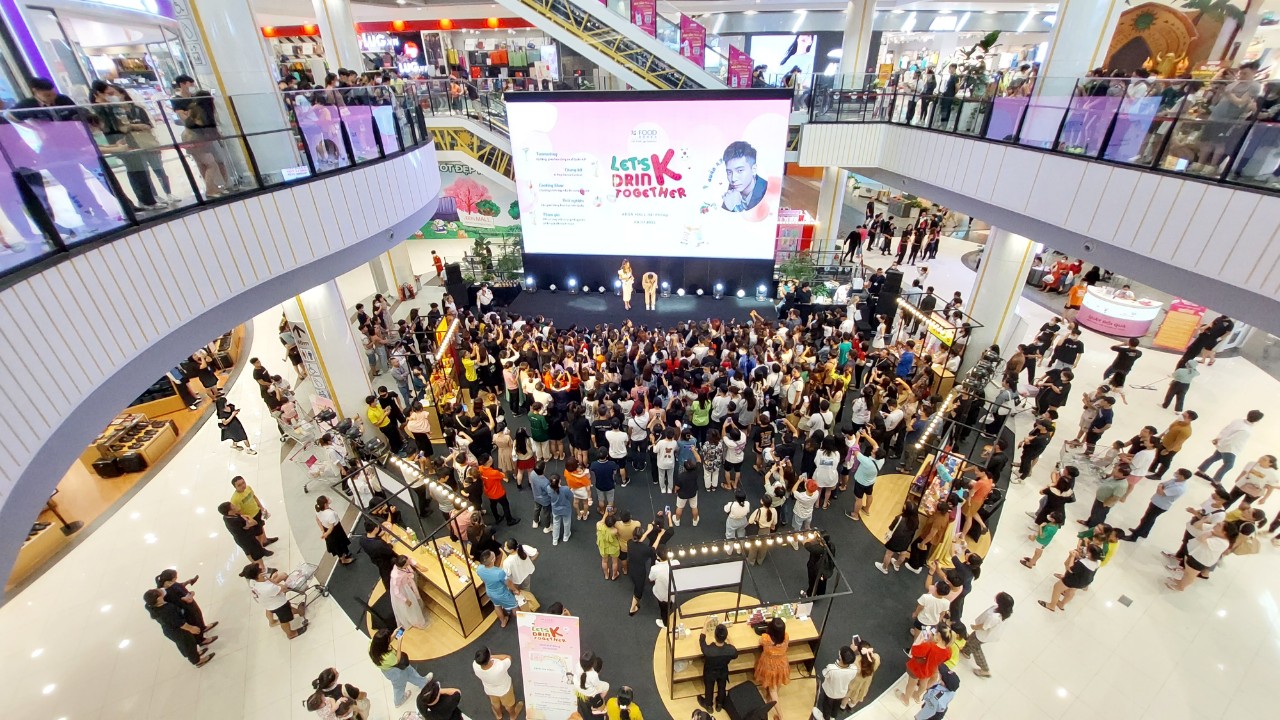 Lighthouse Court – 230 m2
Possessing the largest area of the 5 courts in the shopping mall (about 230 m2), and also the place where a giant 400 inch (9×5 m) indoor LED screen is installed, the Lighthouse court becomes the venue for important events. most important in shopping malls. From all 3 floors of the shopping mall, customers can easily follow every event happening through the LED screen, which further contributes to the strong attraction of this special court location.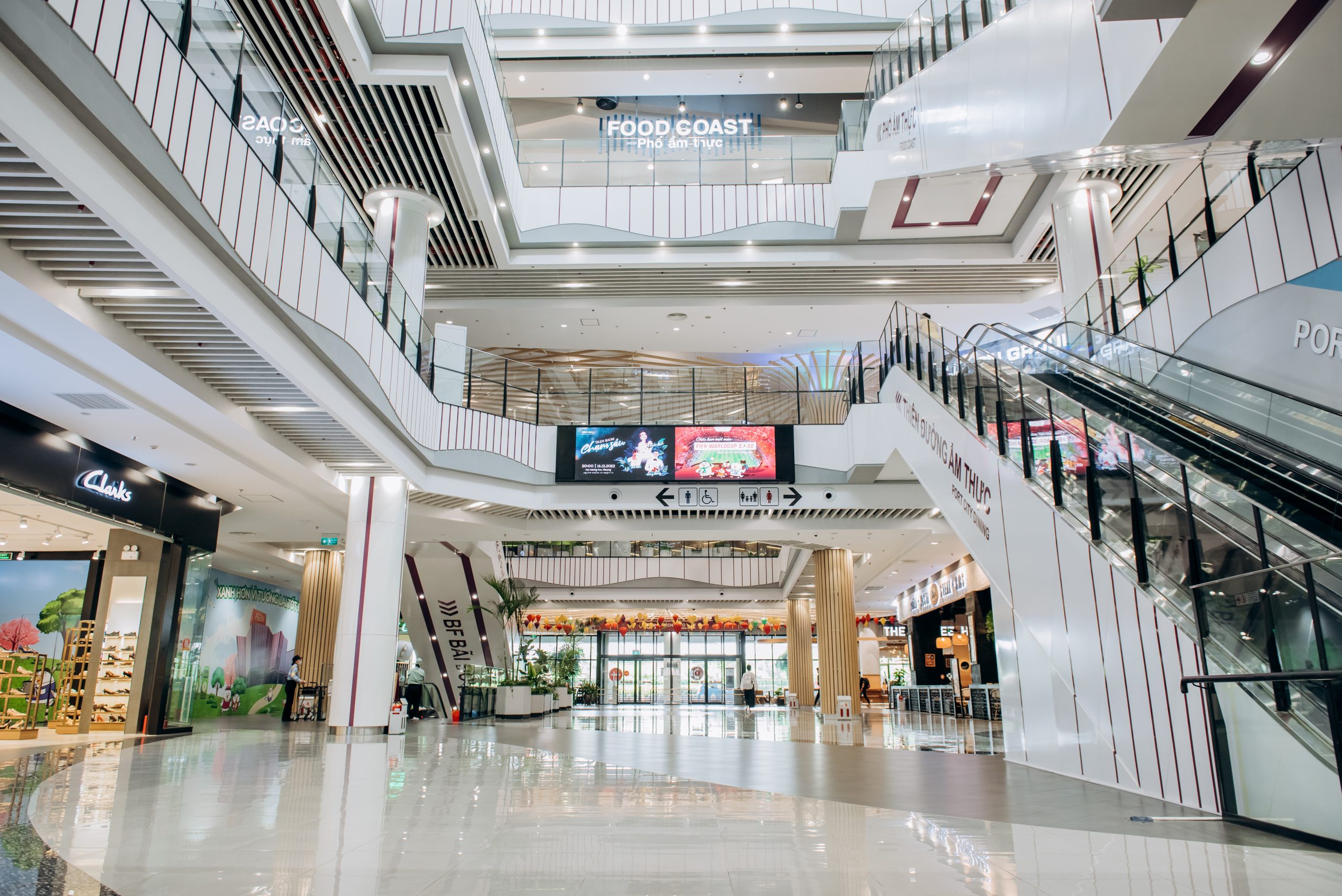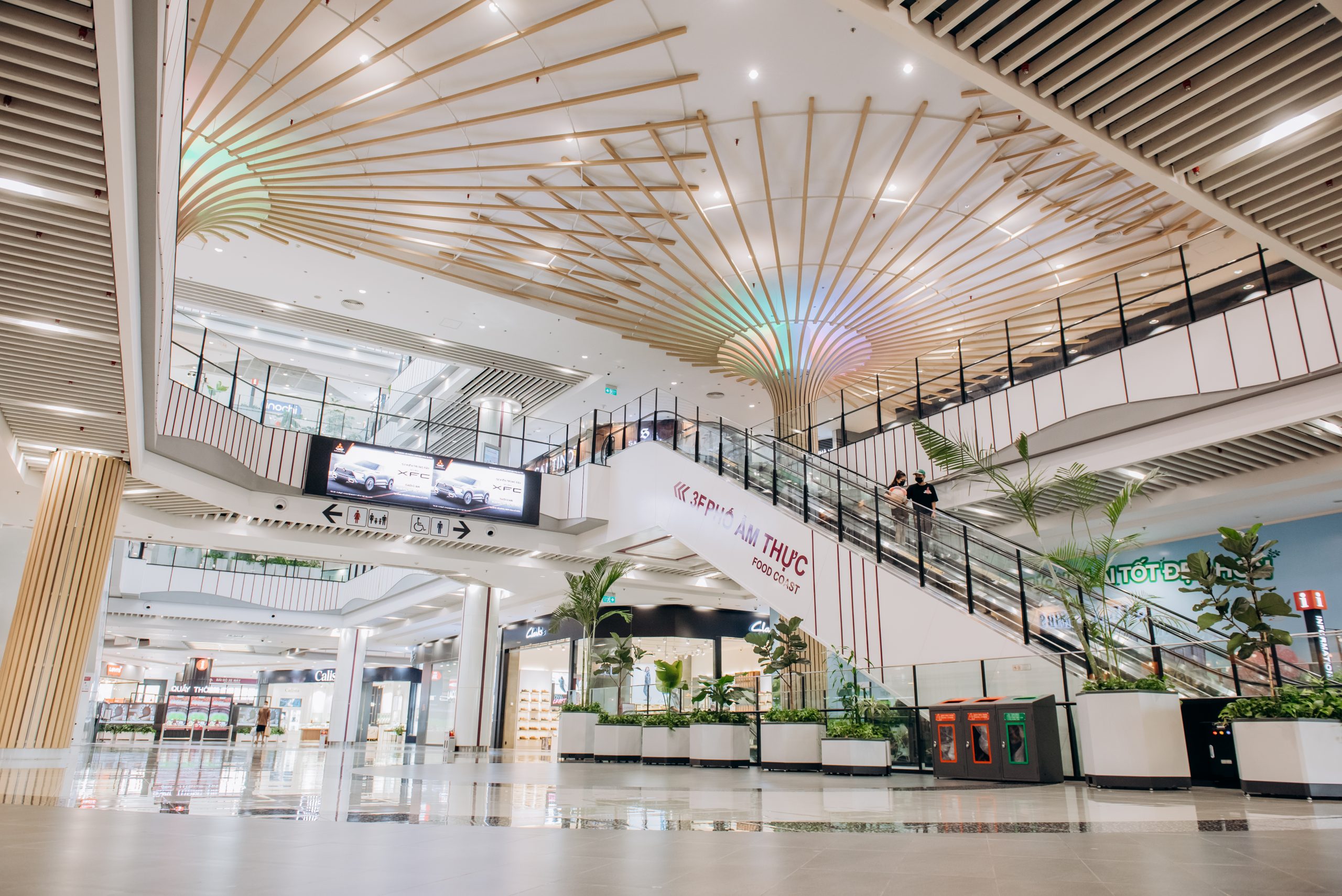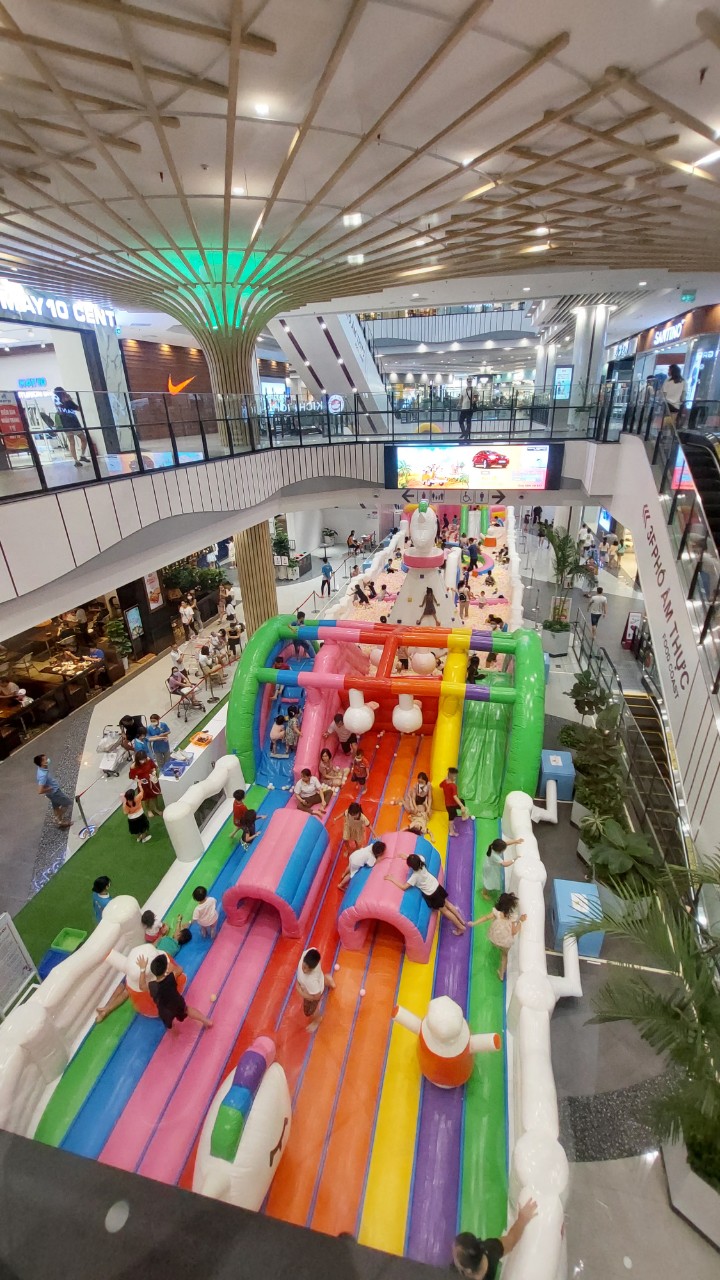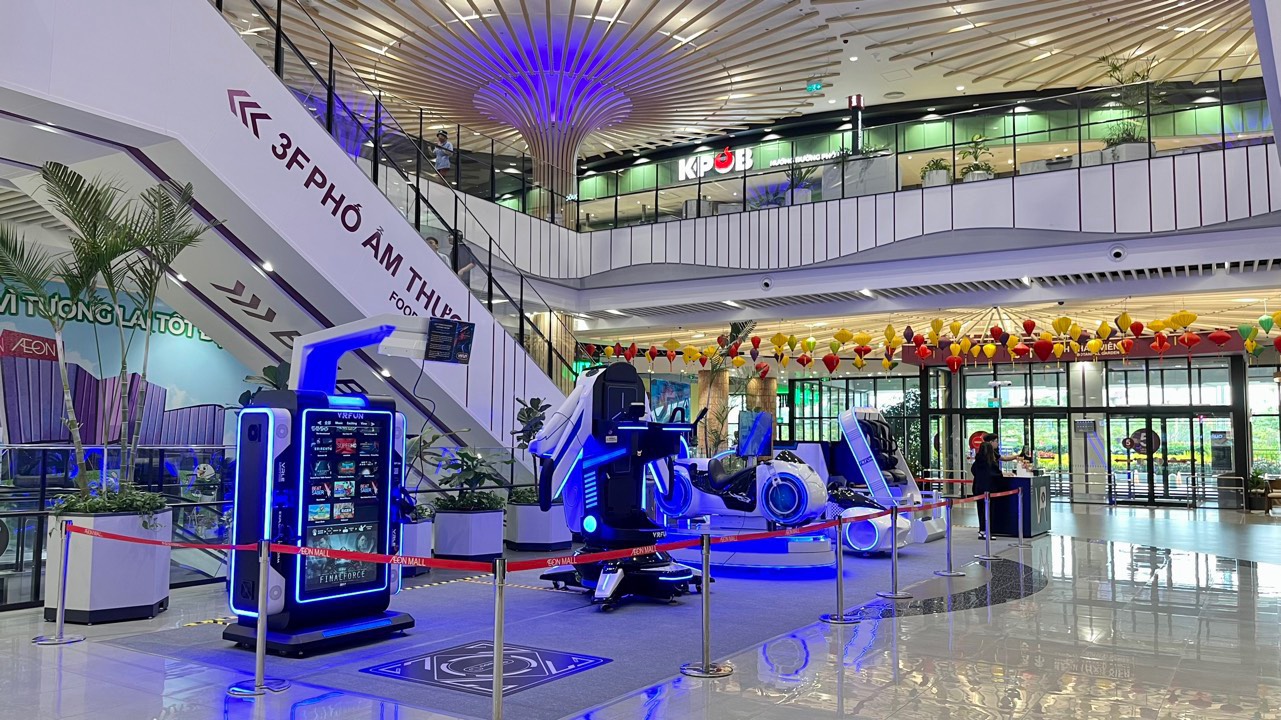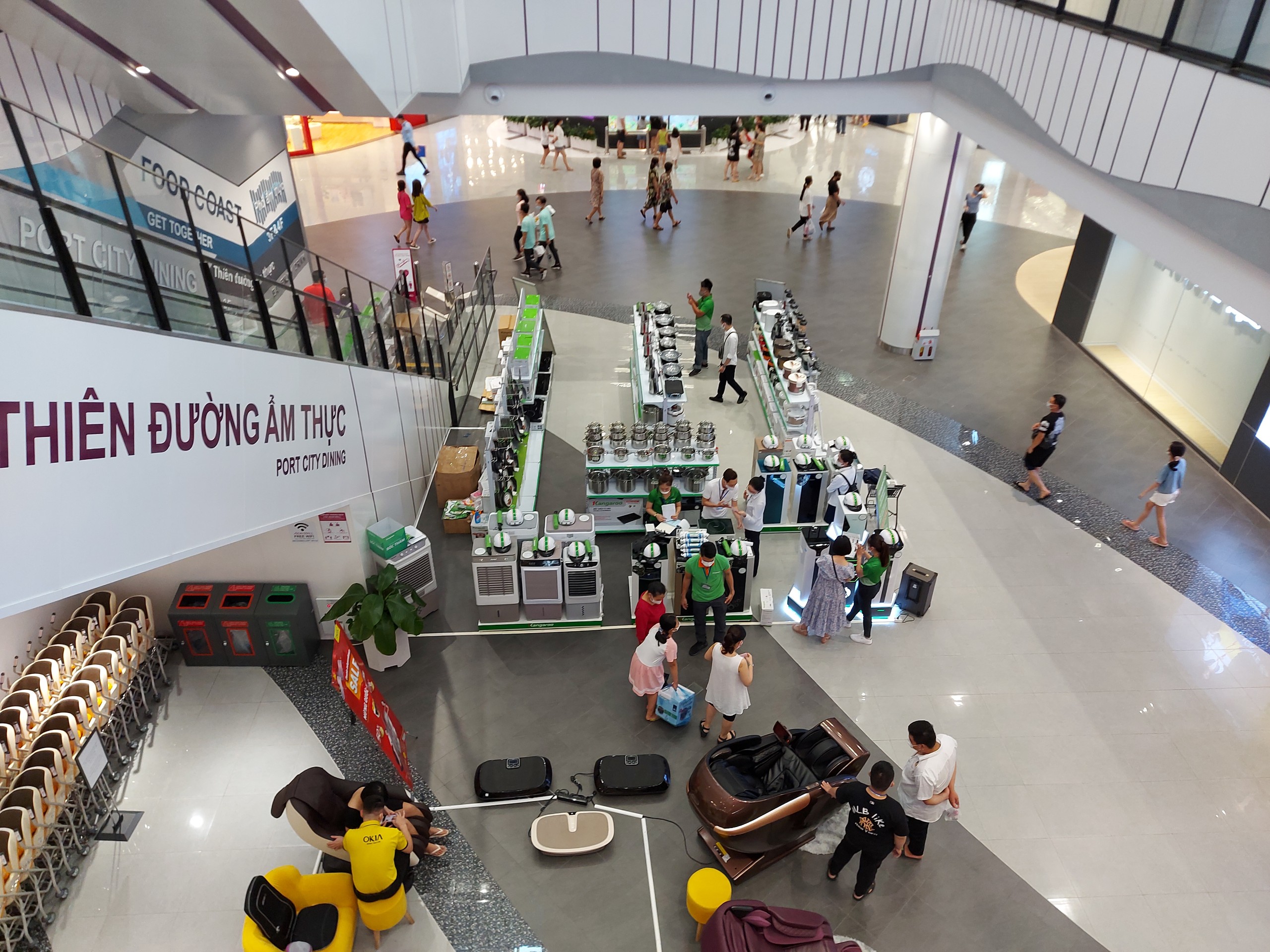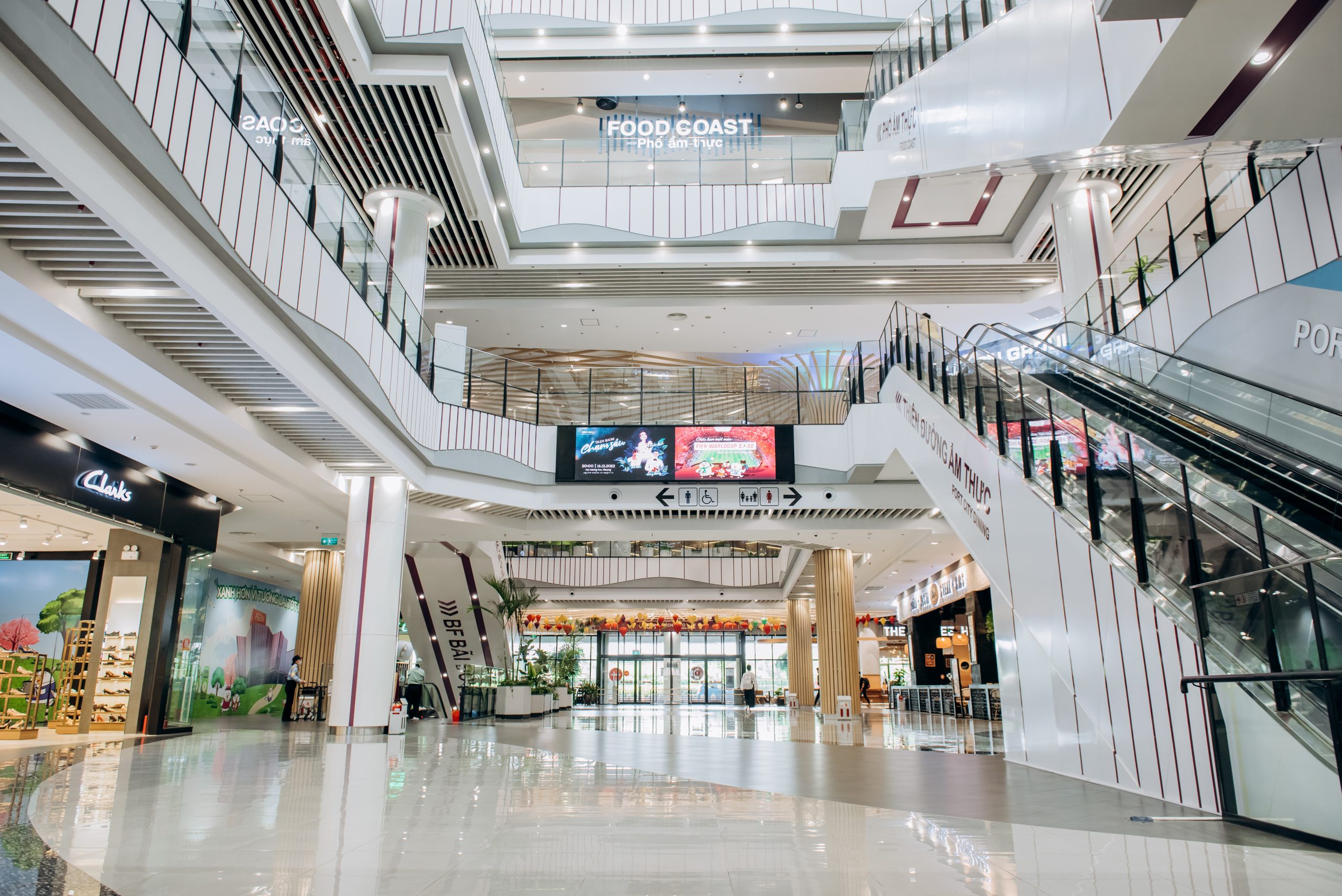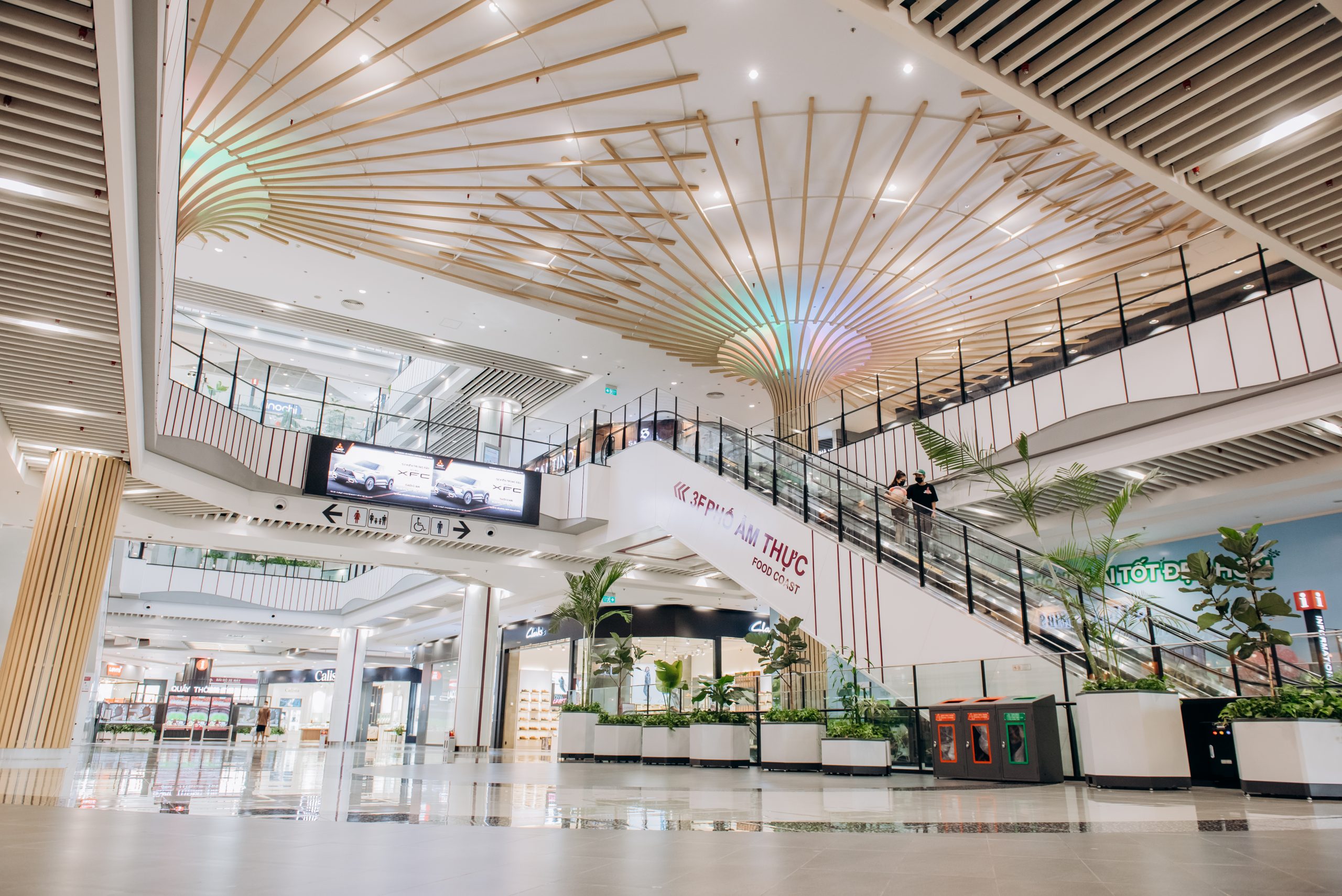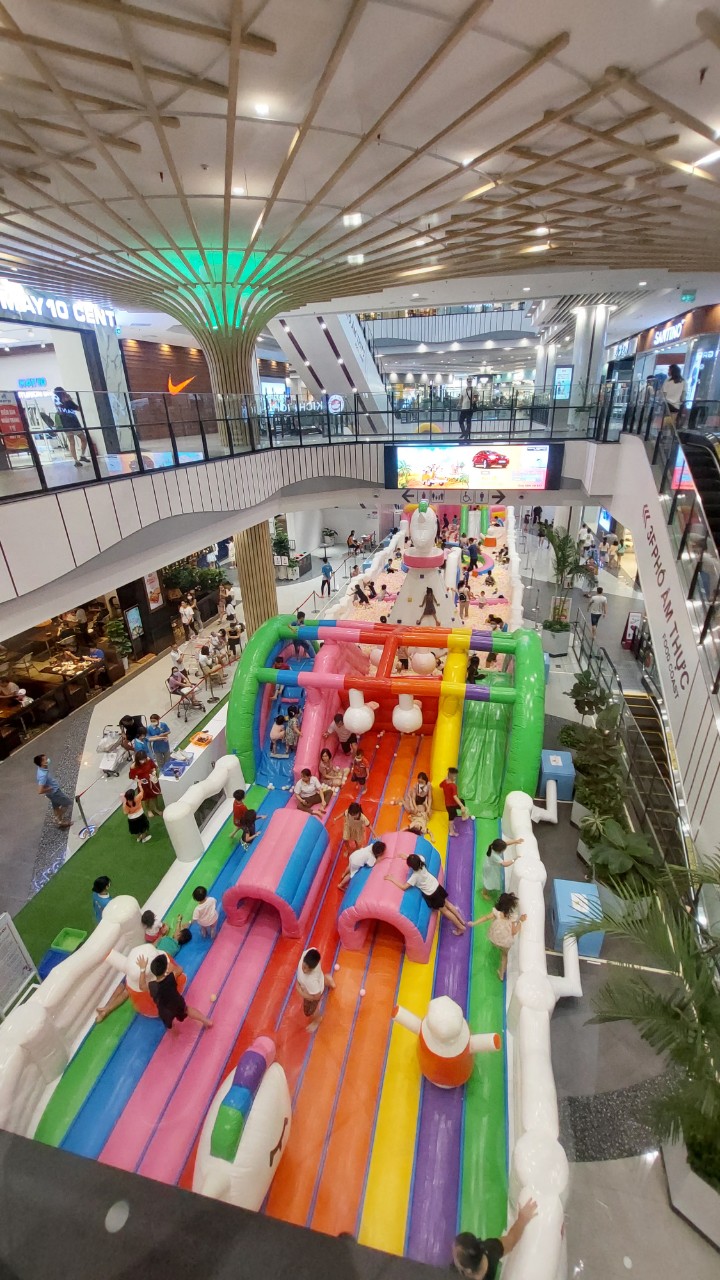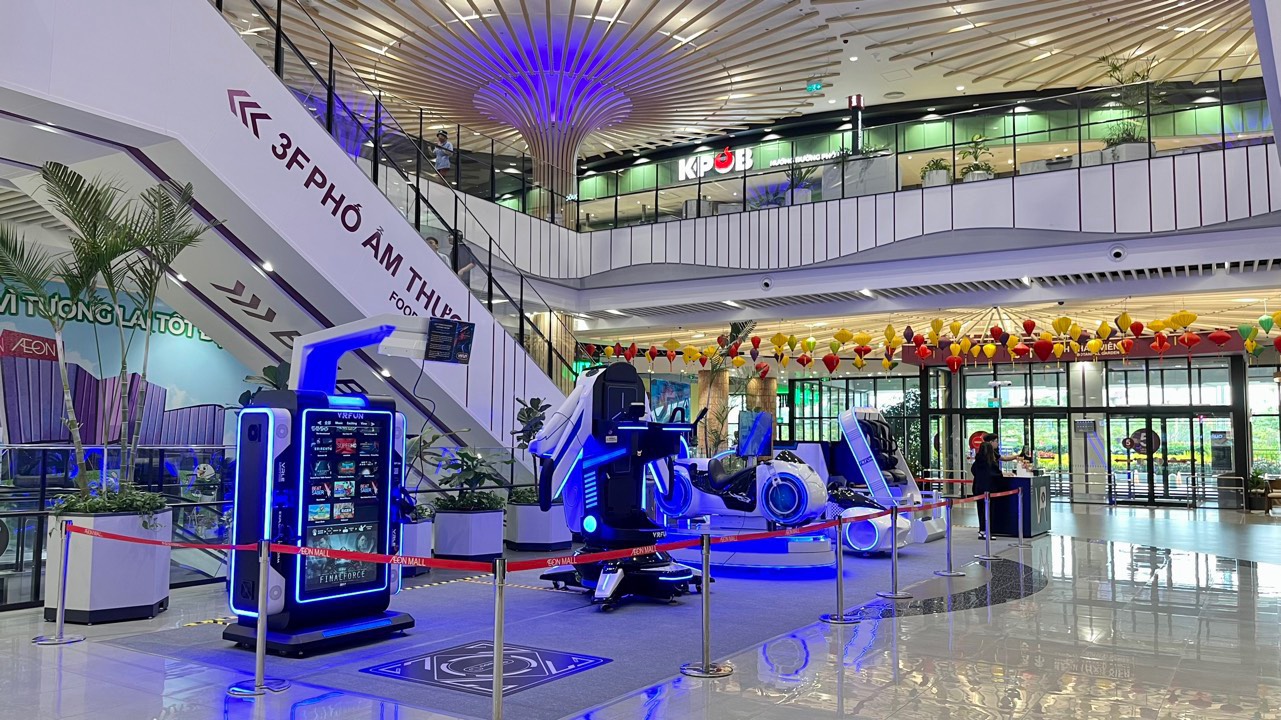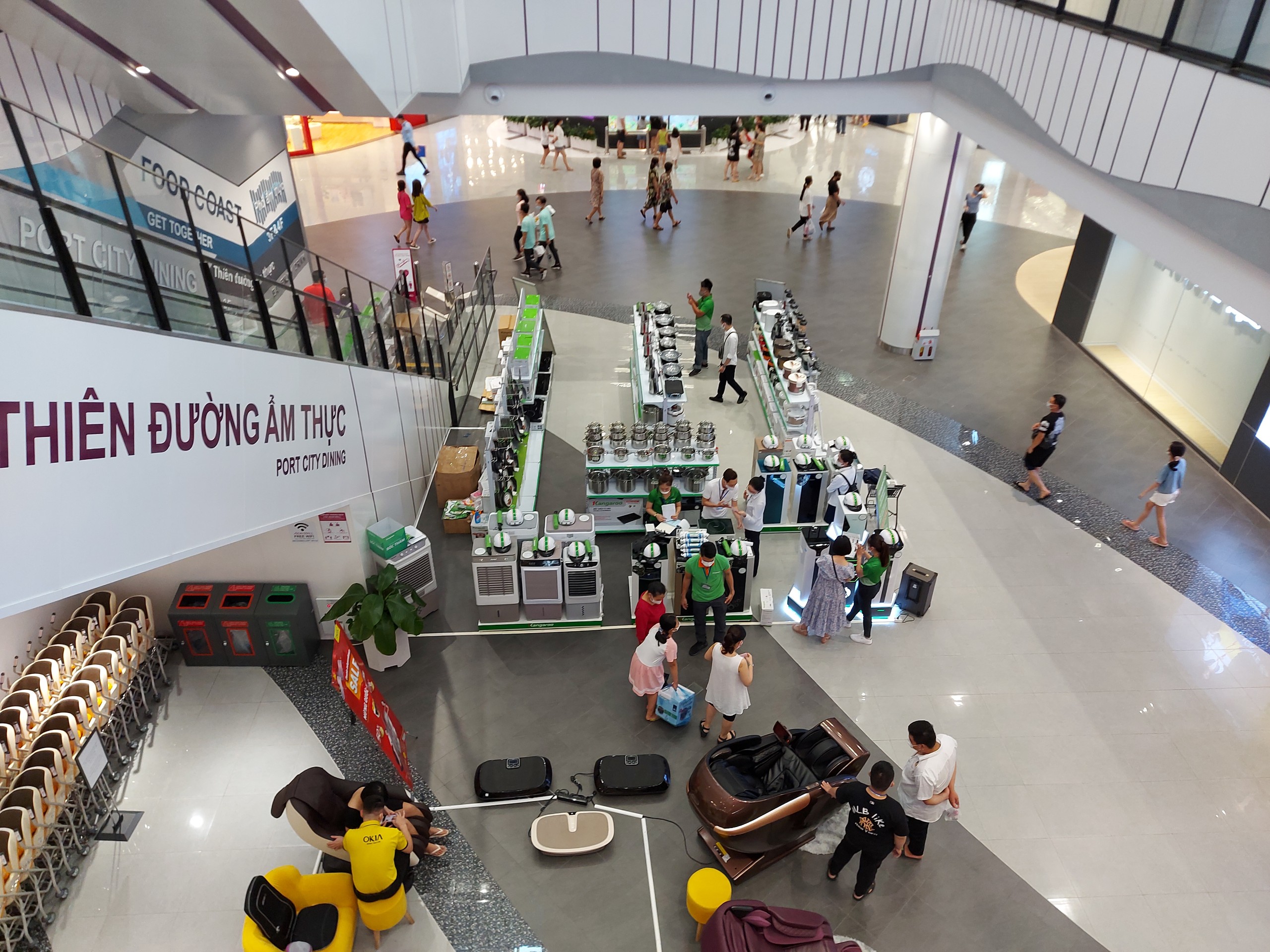 Sail Court 1 (130 m2) & Sail Court 2 (110 m2)
Currently, the shopping mall has 2 Sail Courts located adjacent to each other, namely Sail Court 1 (about 130 m2) and Sail Court 2 (about 110 m2) with creative ceiling architecture, inspired by ocean sails breaking the waves.
Located at the center of AEON MALL Hai Phong Le Chan, adjacent to many intersections (including 2 doors and 2 aisles along the corridor), Sail Court 1 & 2 has all the elements to become one of event courts with high attraction; convenient flexible layout arrangement, suitable for a variety of programs.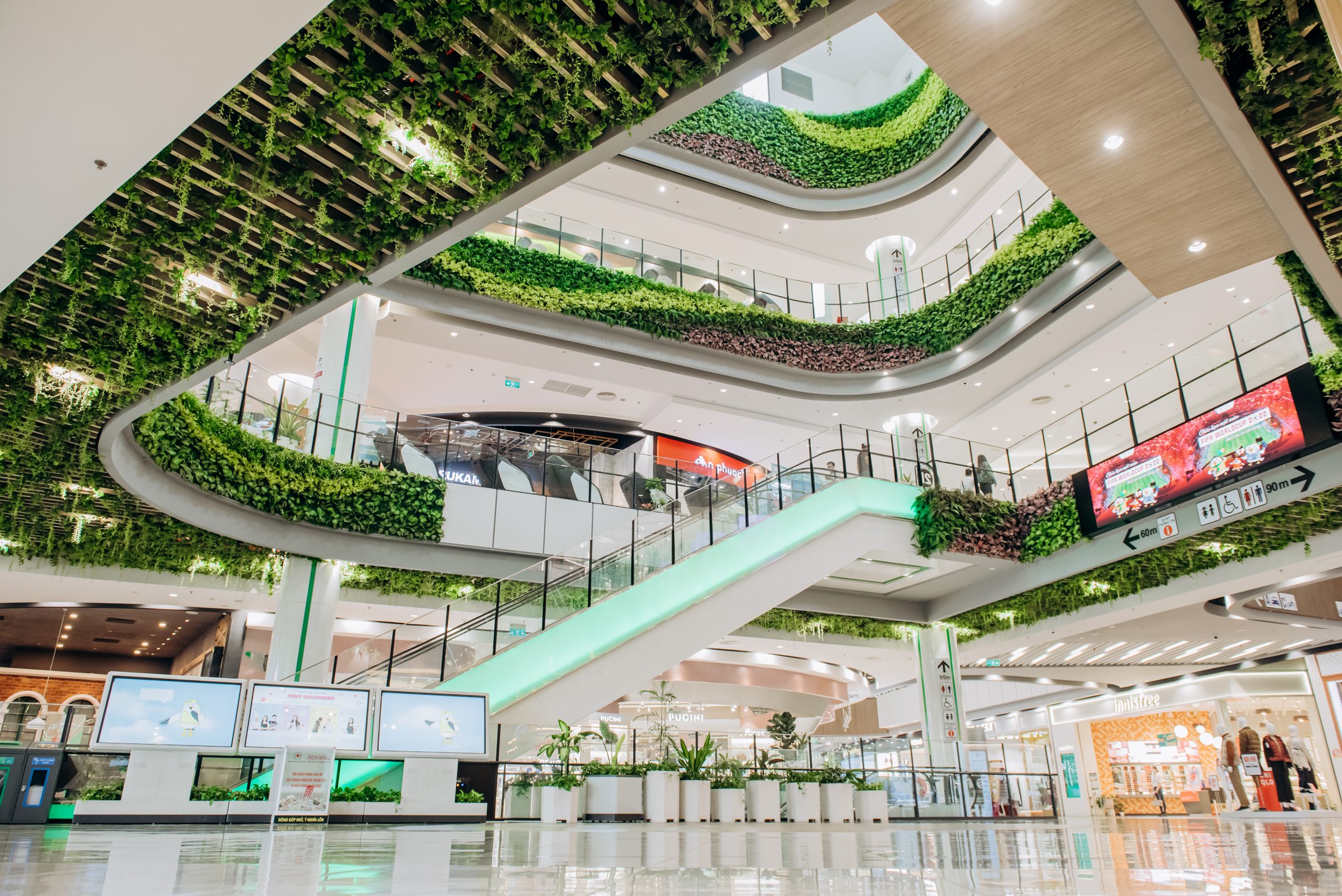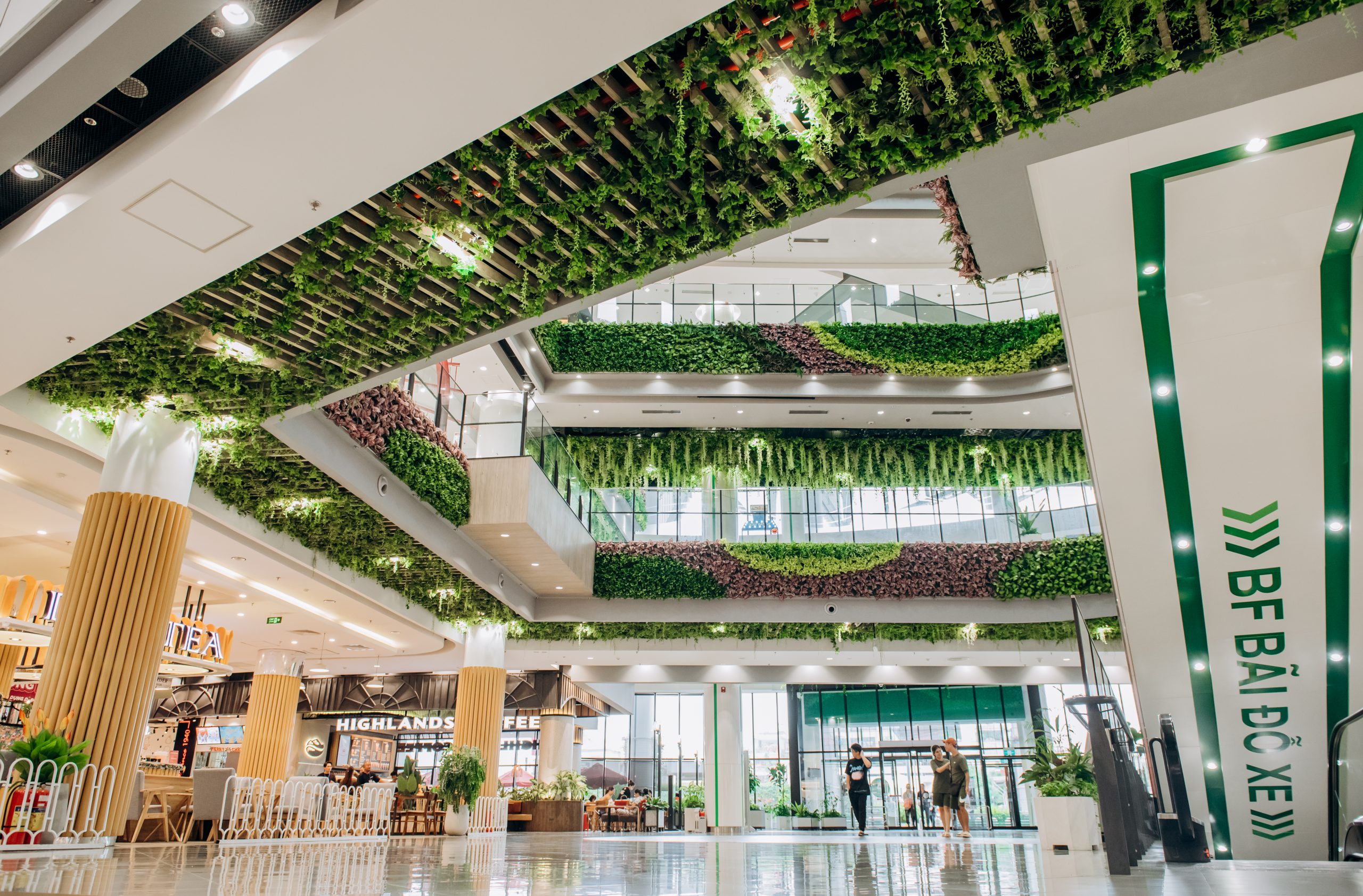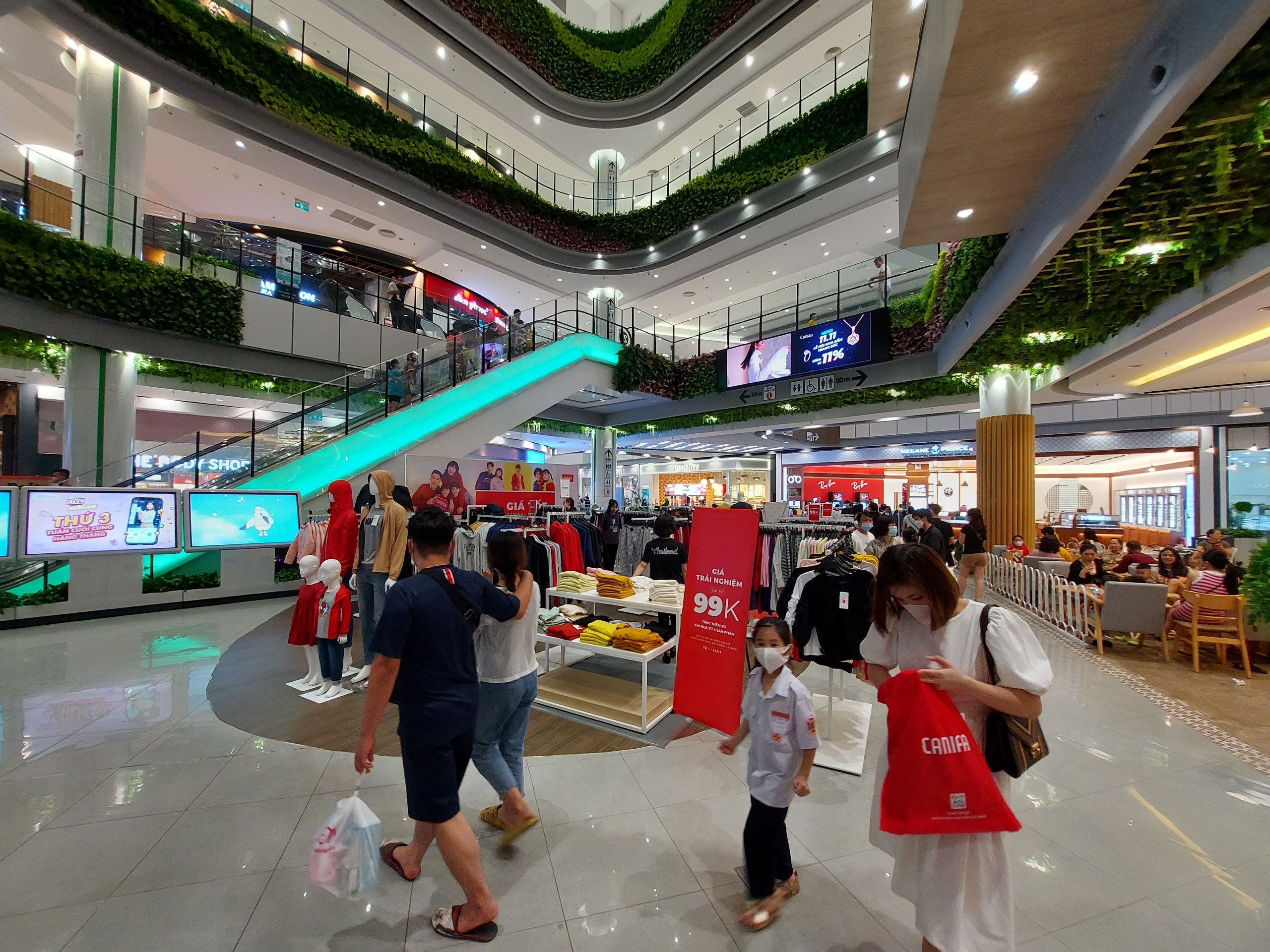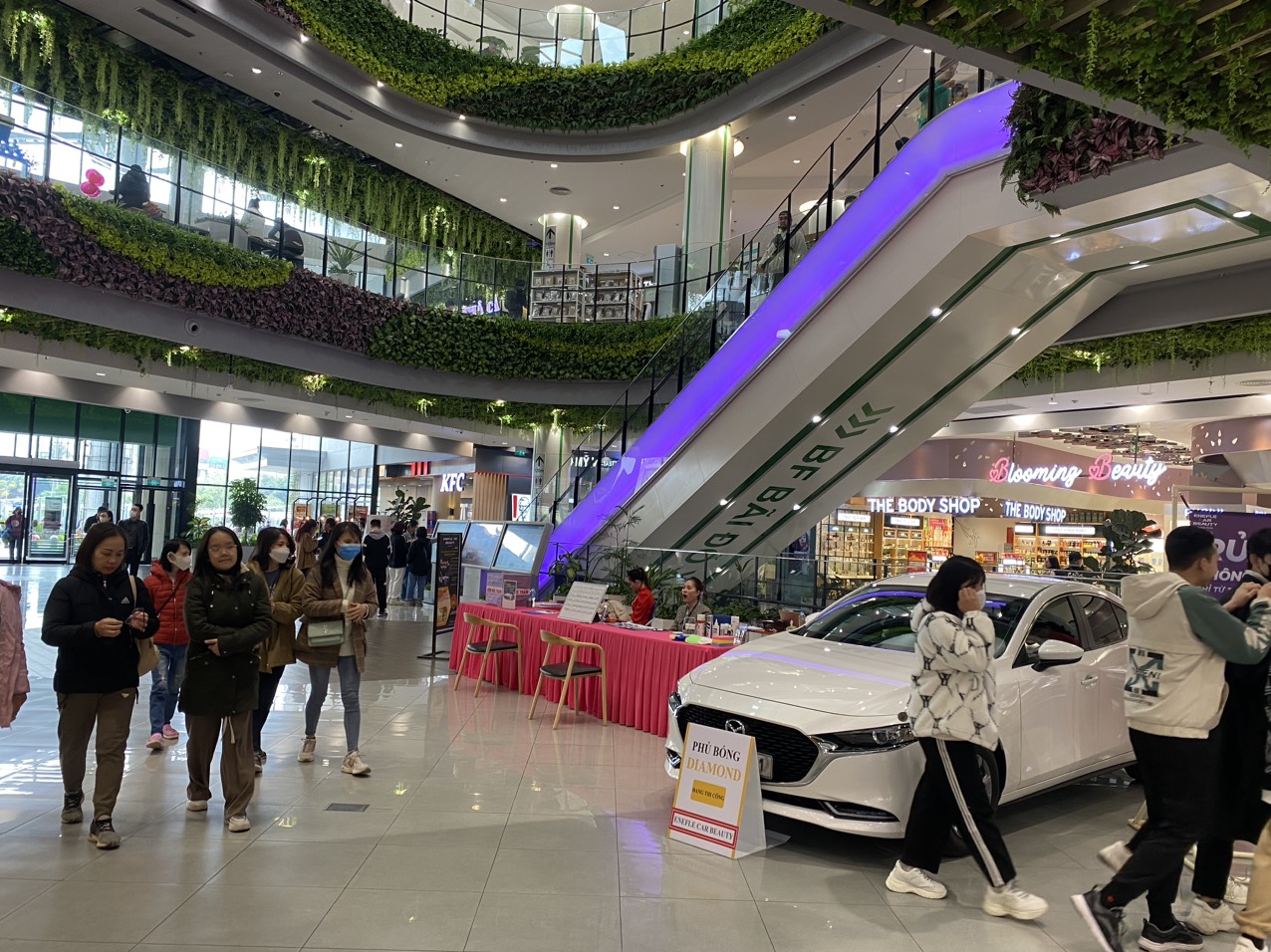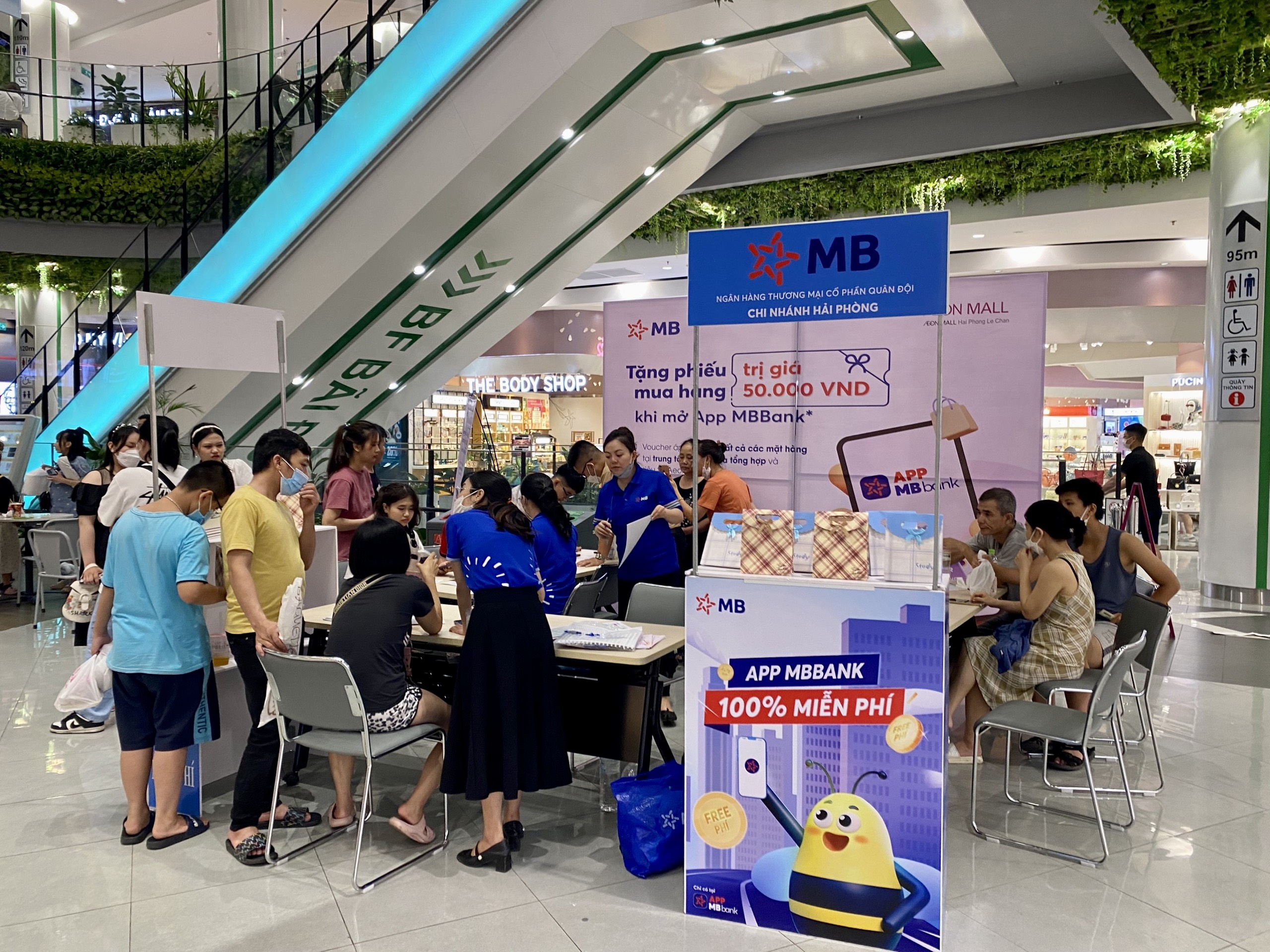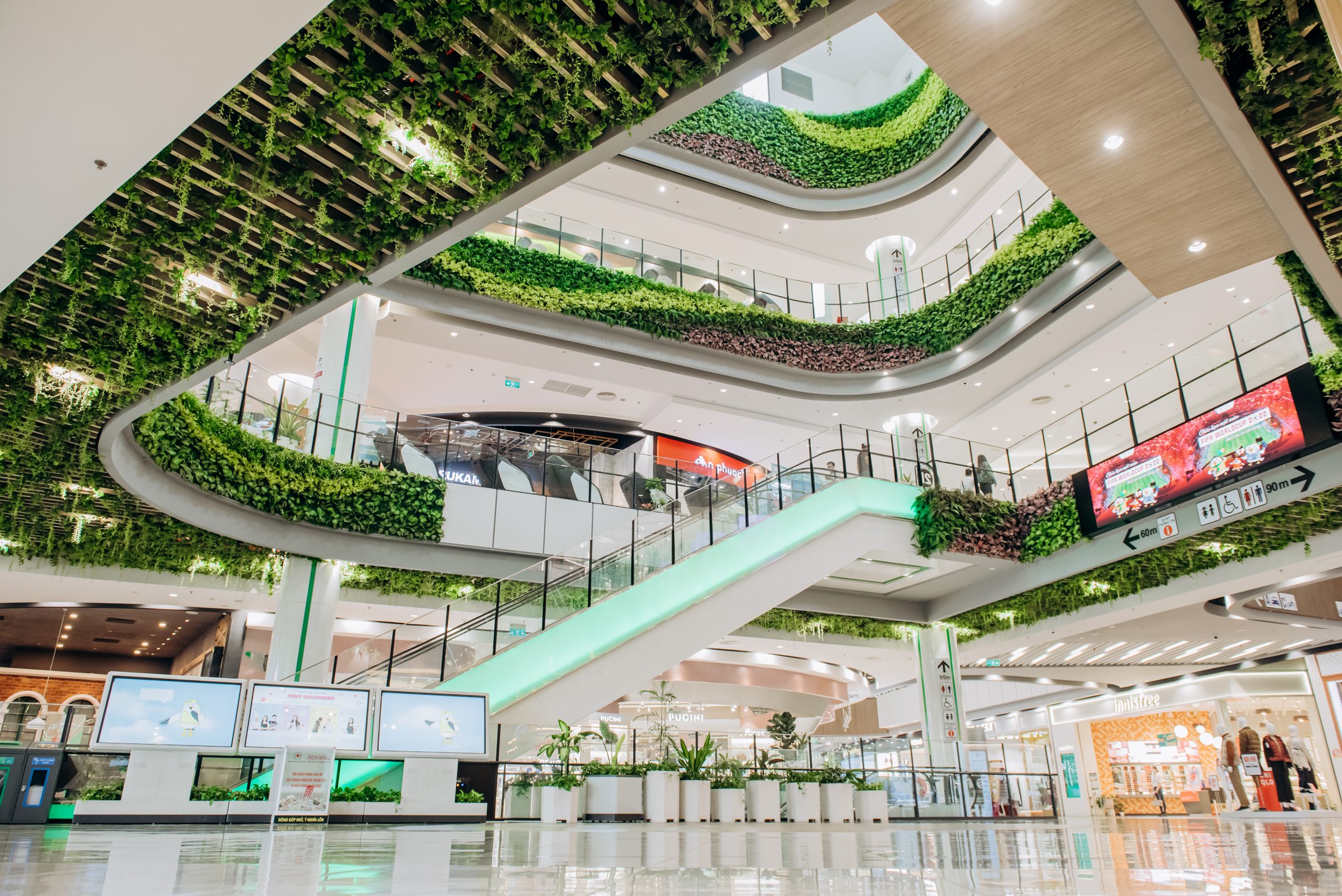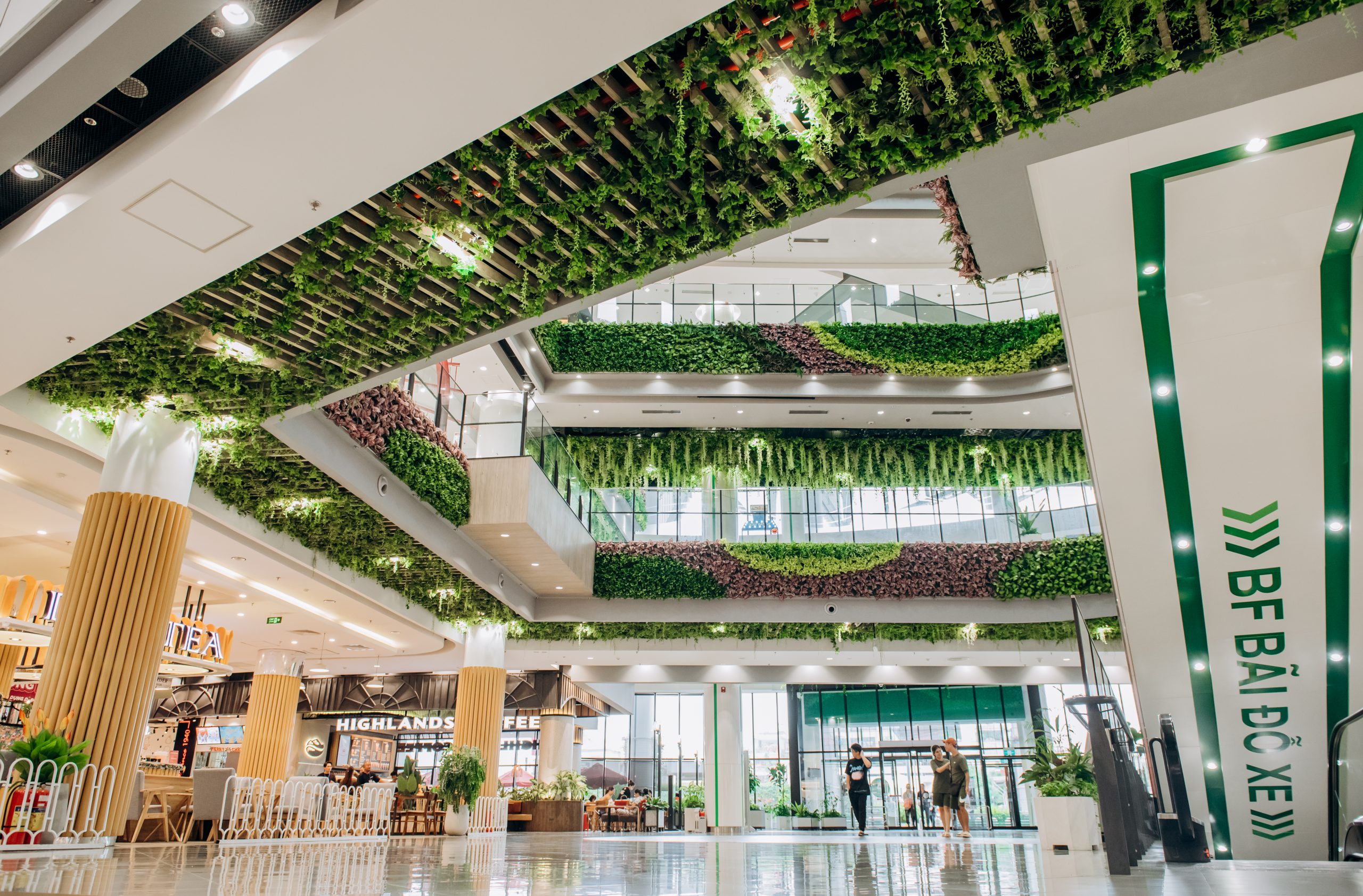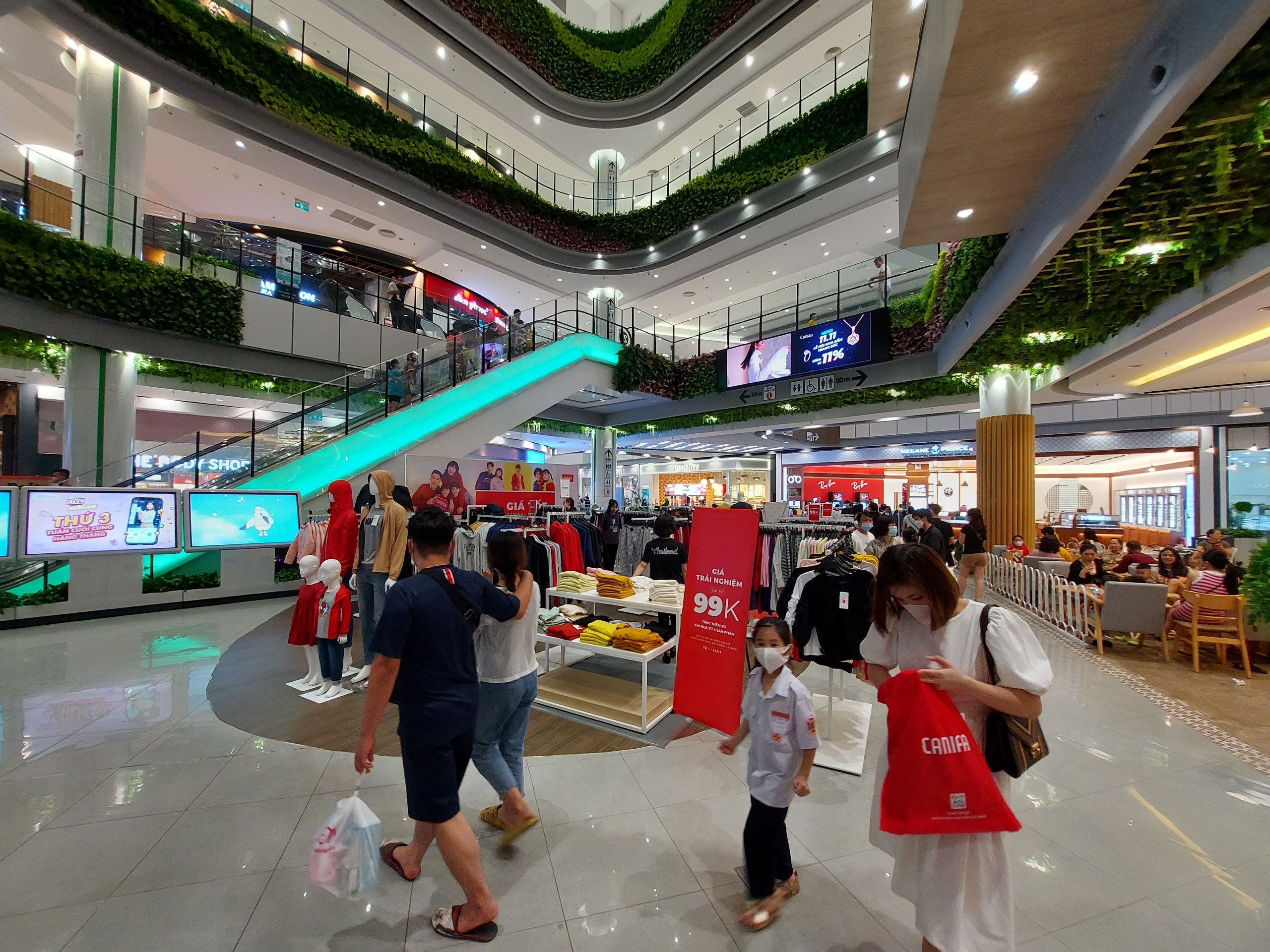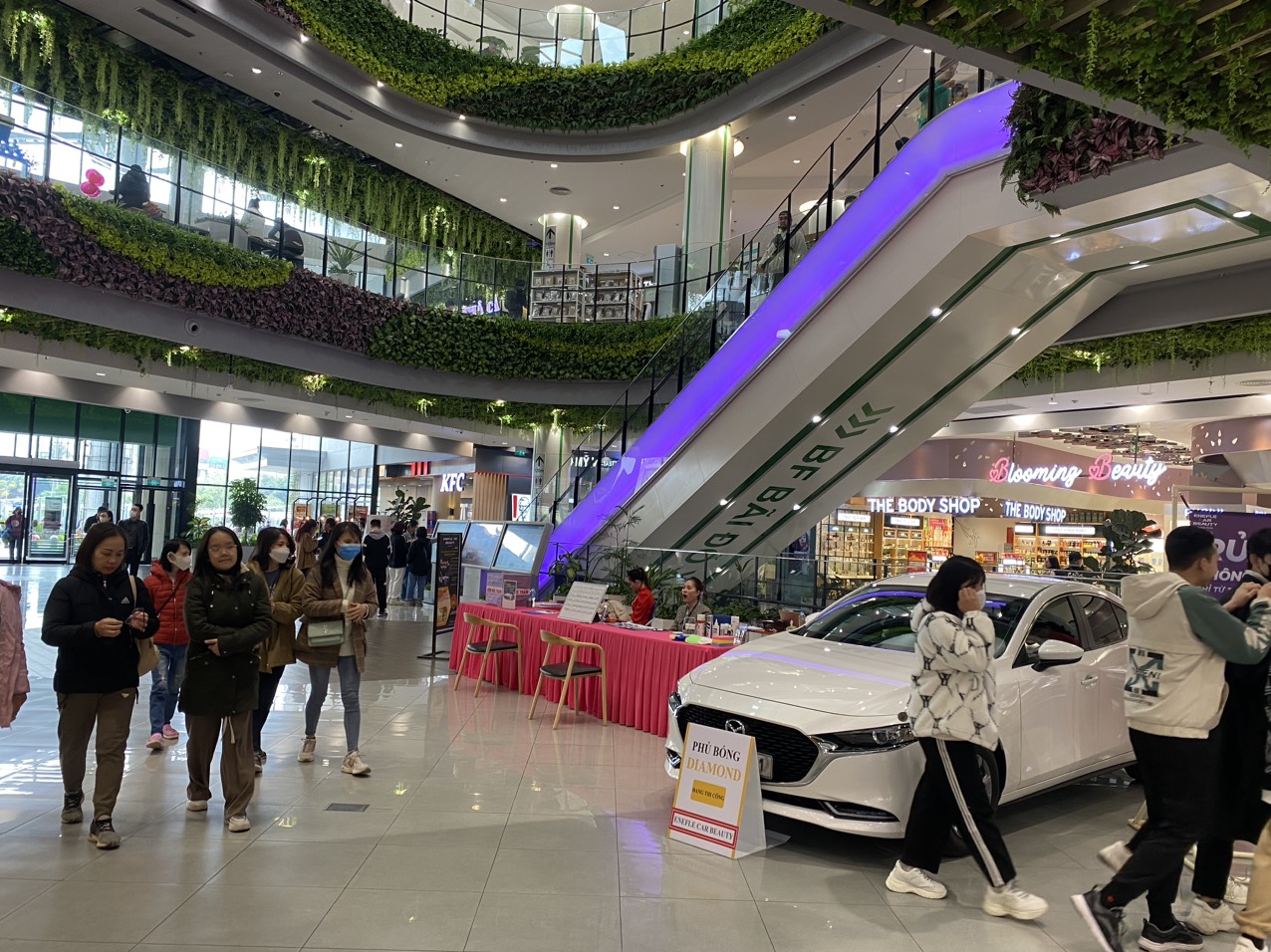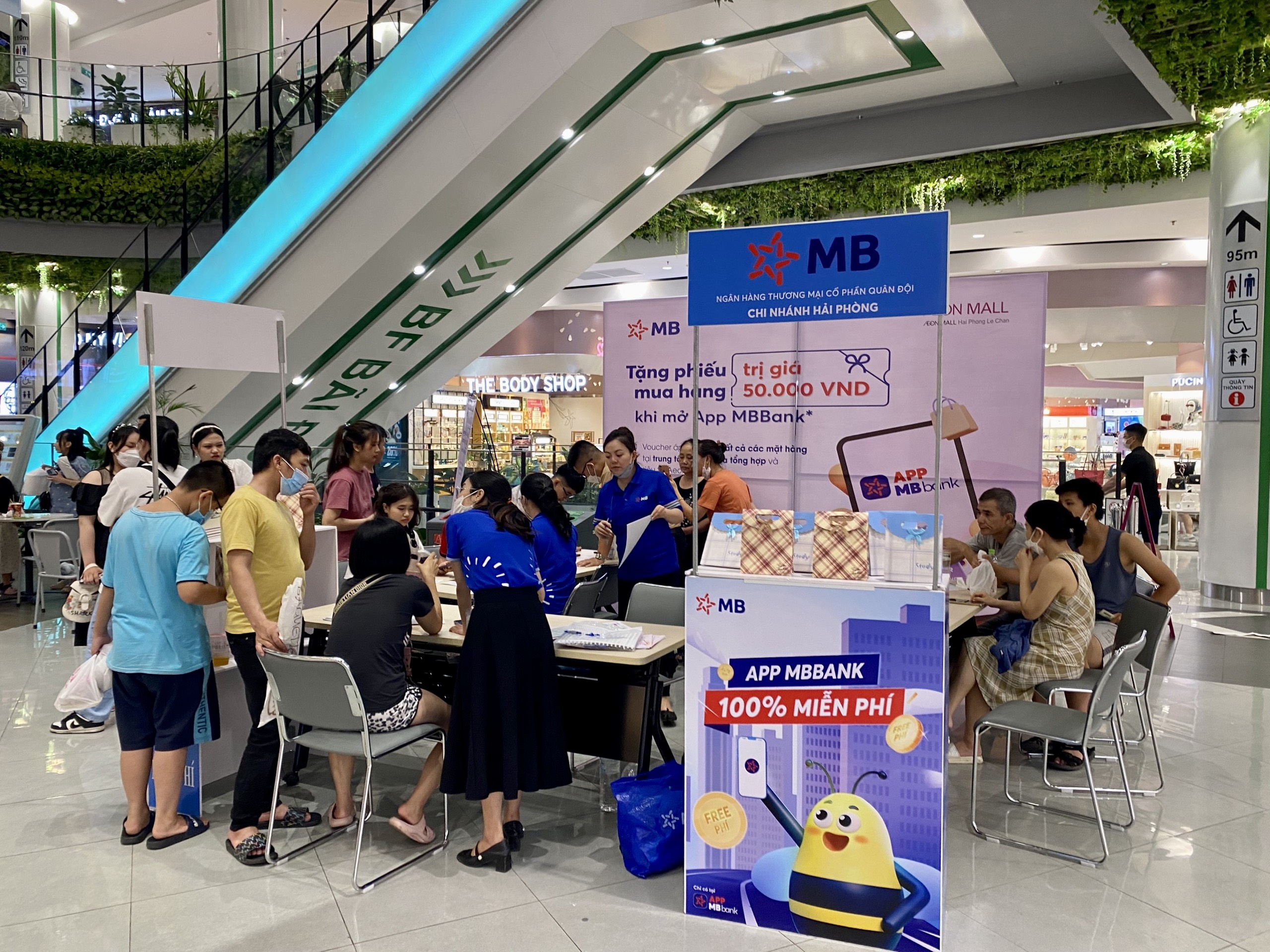 Coral Court – 100 m2
As an area with green space – the most beautiful shopping mall with an area of ​​about 100m2, Coral Court is like a lively natural garden, attracting all eyes of guests at the first visit. With the advantage of location near the main door, eye-catching green architecture, Coral Court brings a new feeling of a modern, environmentally friendly urban life. As a result, the court maintains a steady stream of visitors most of the time.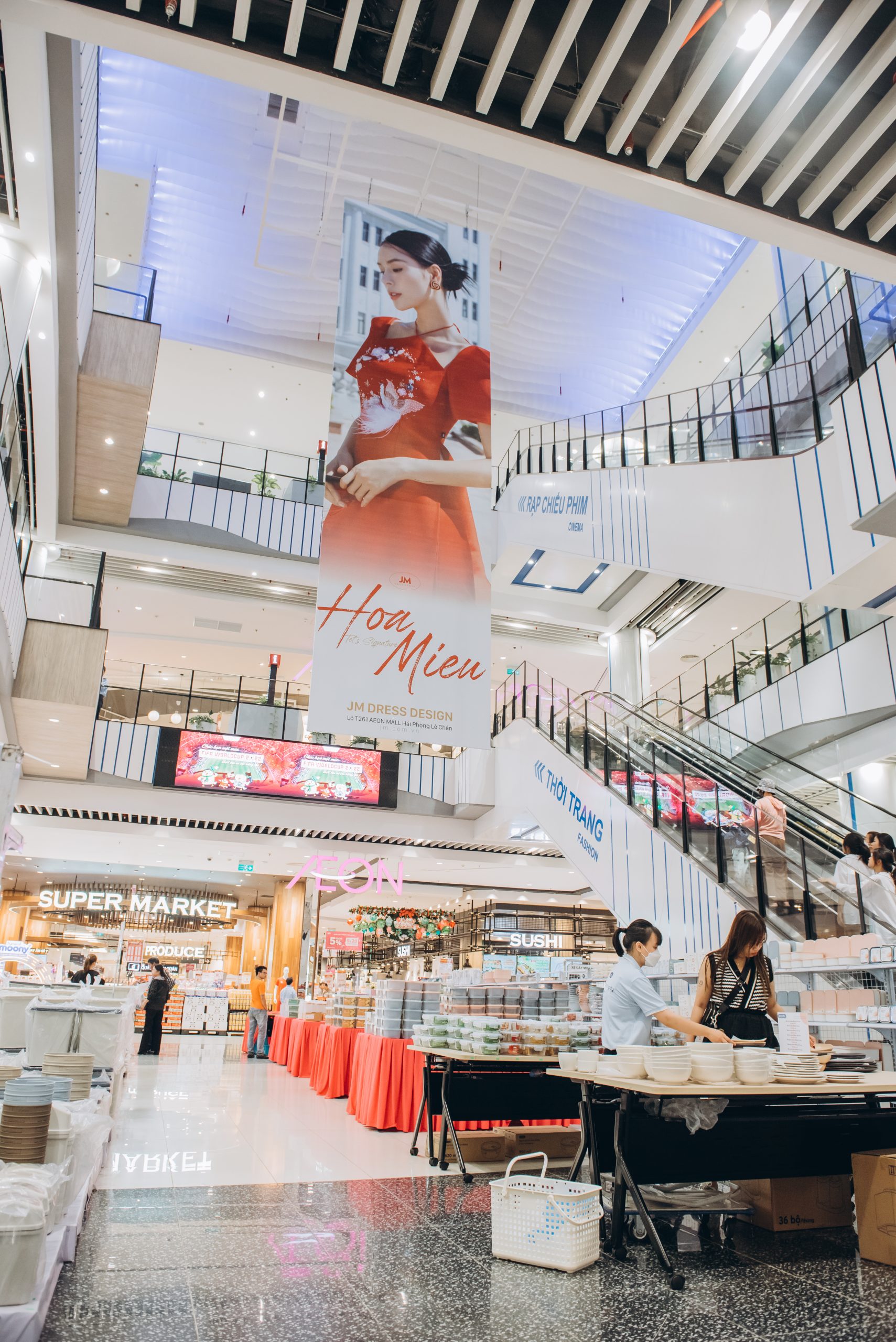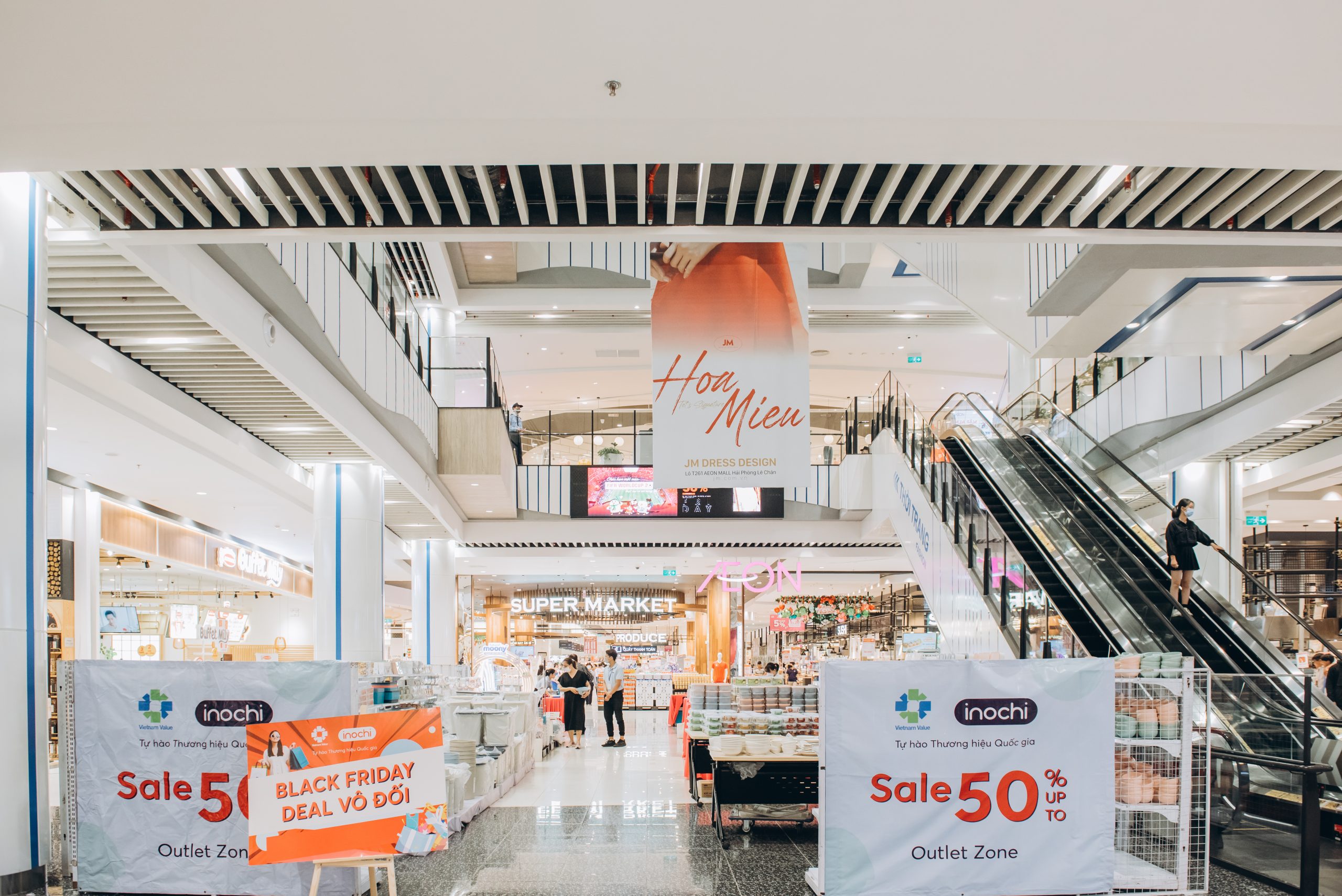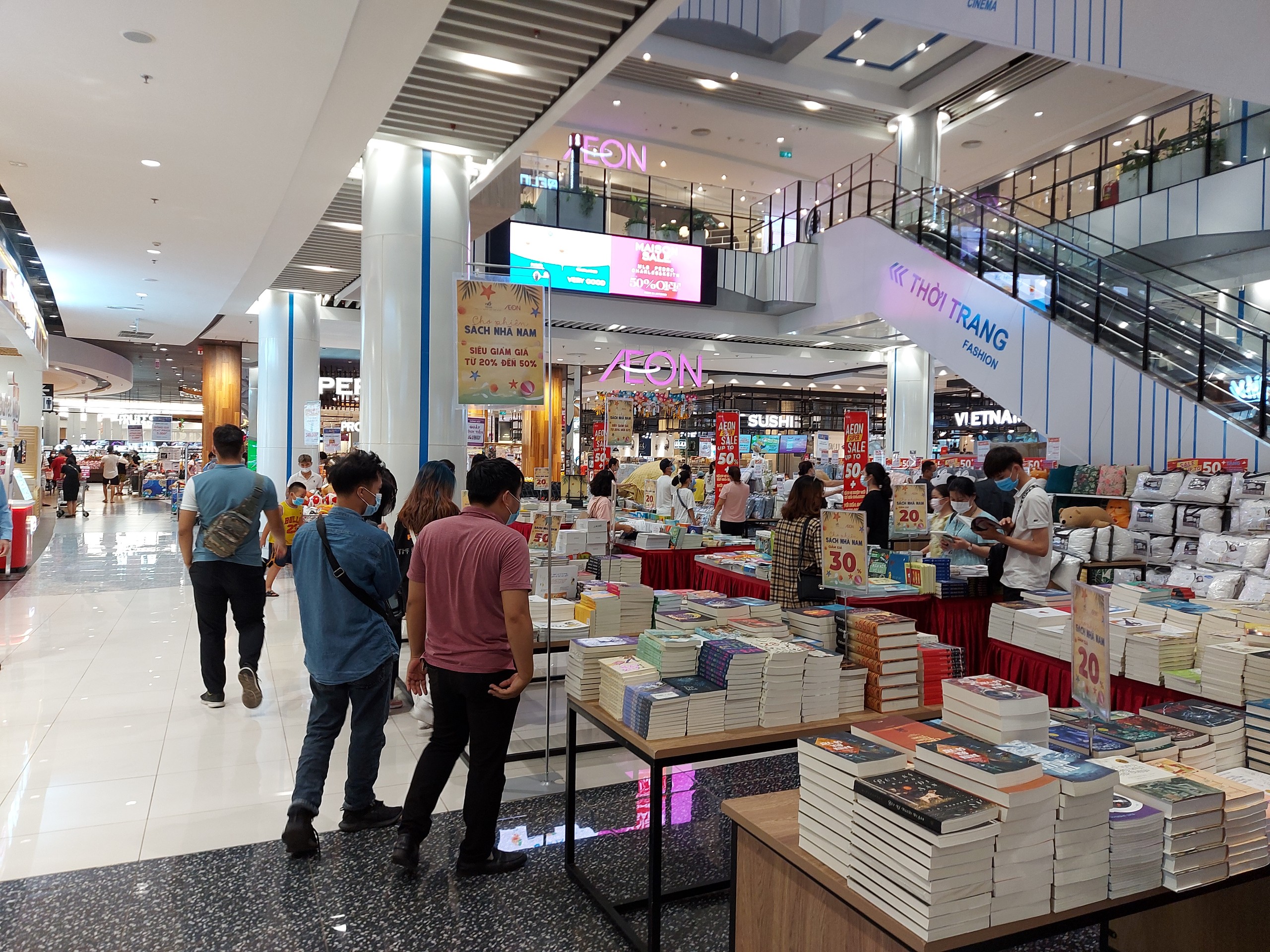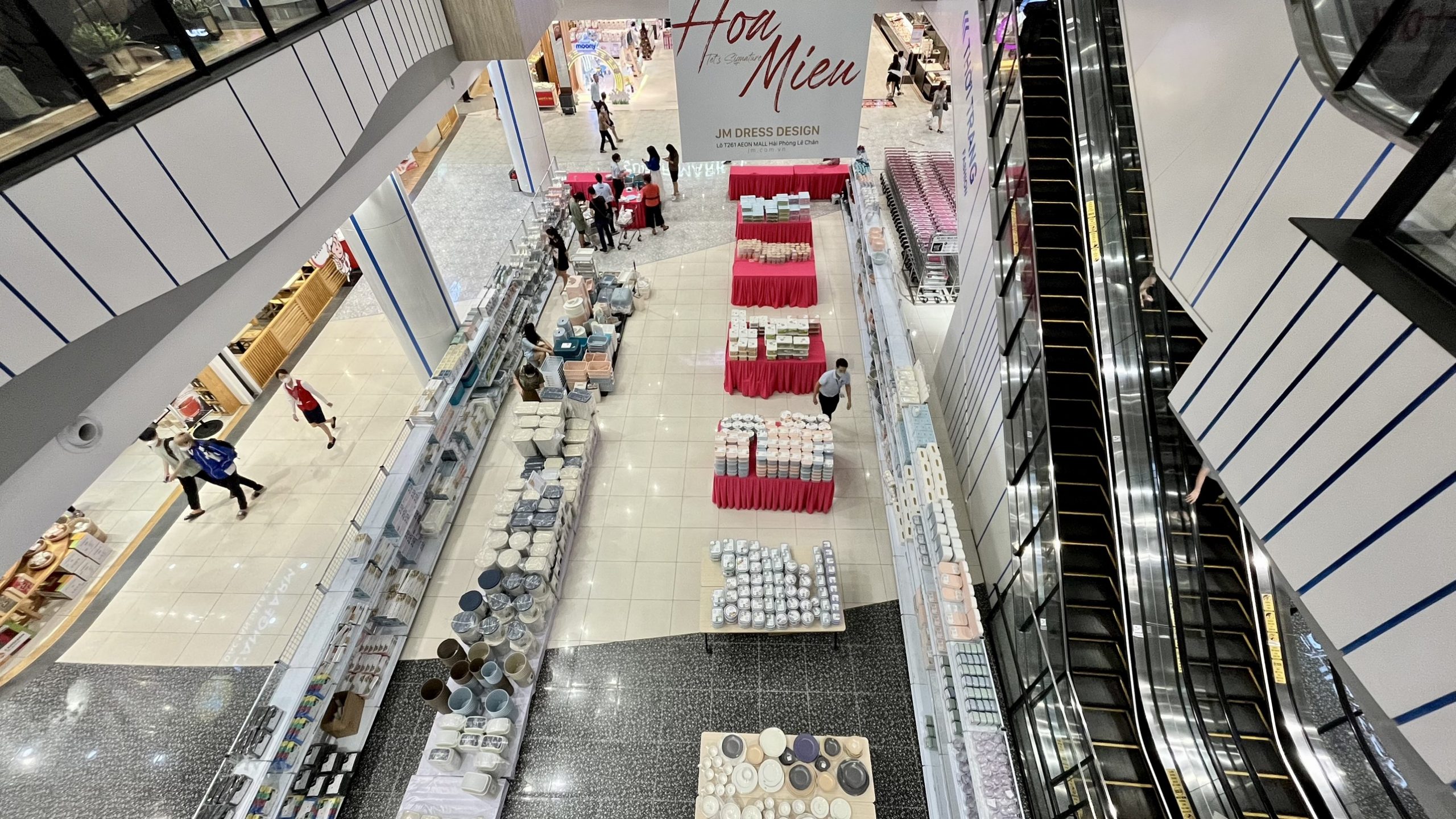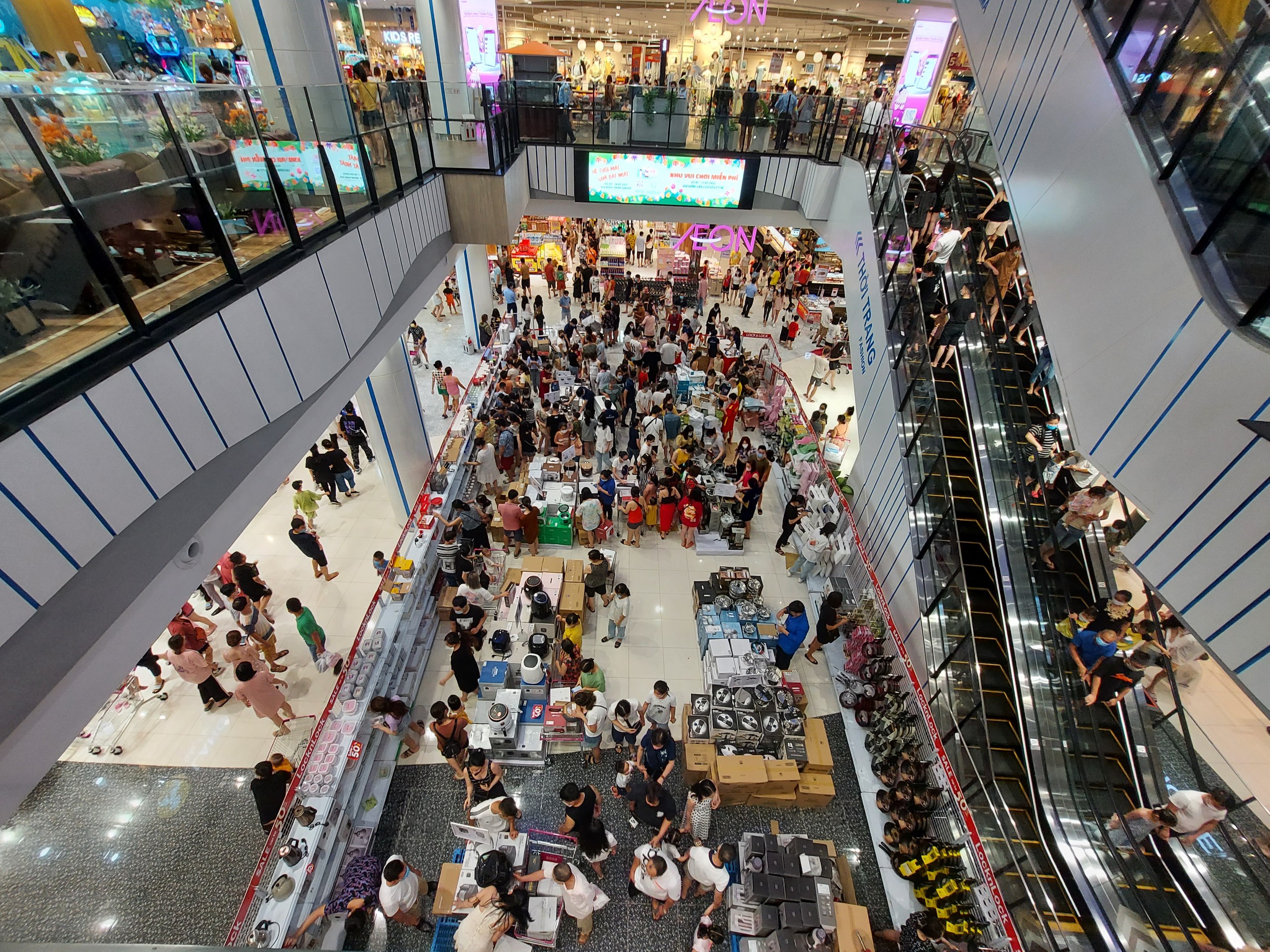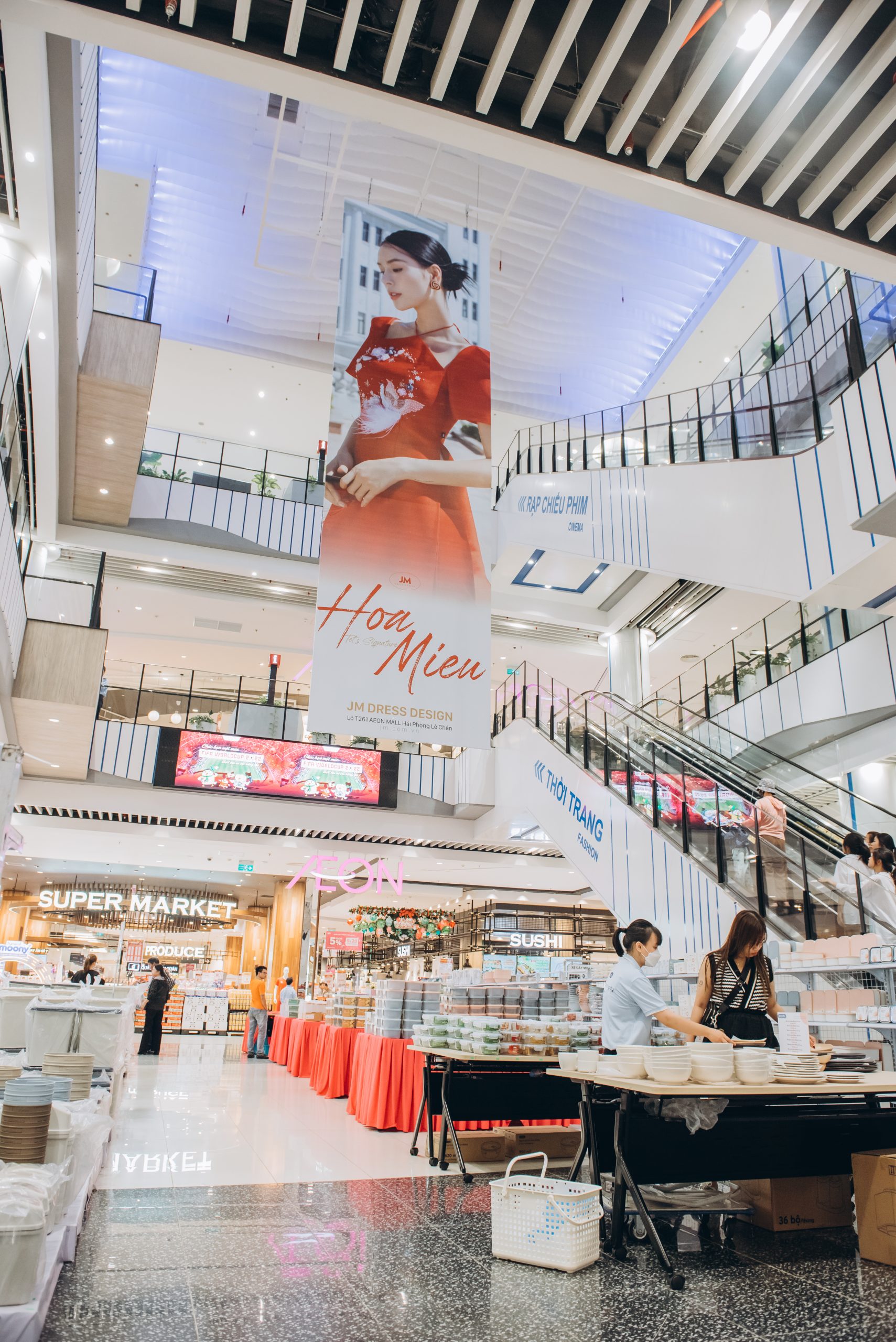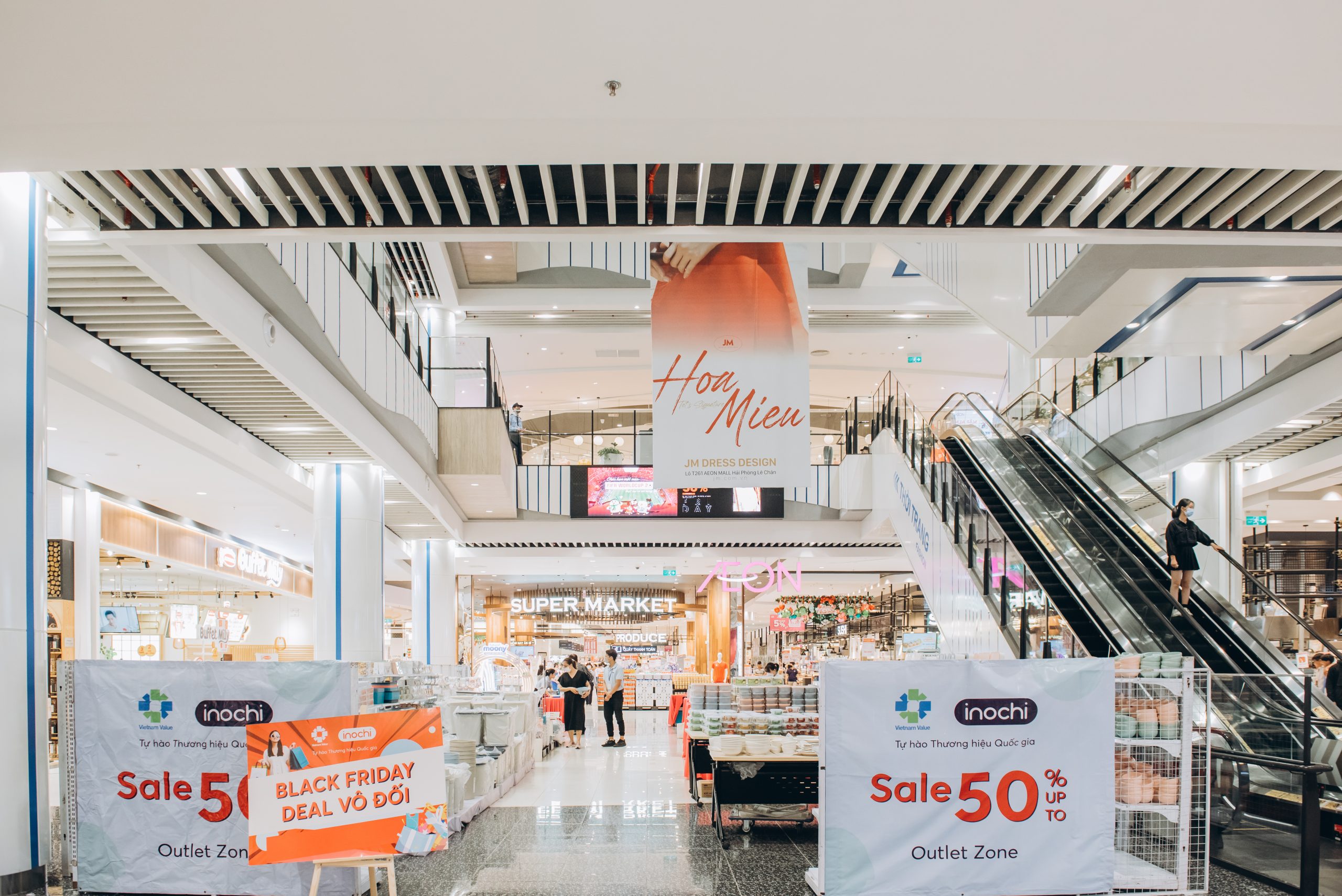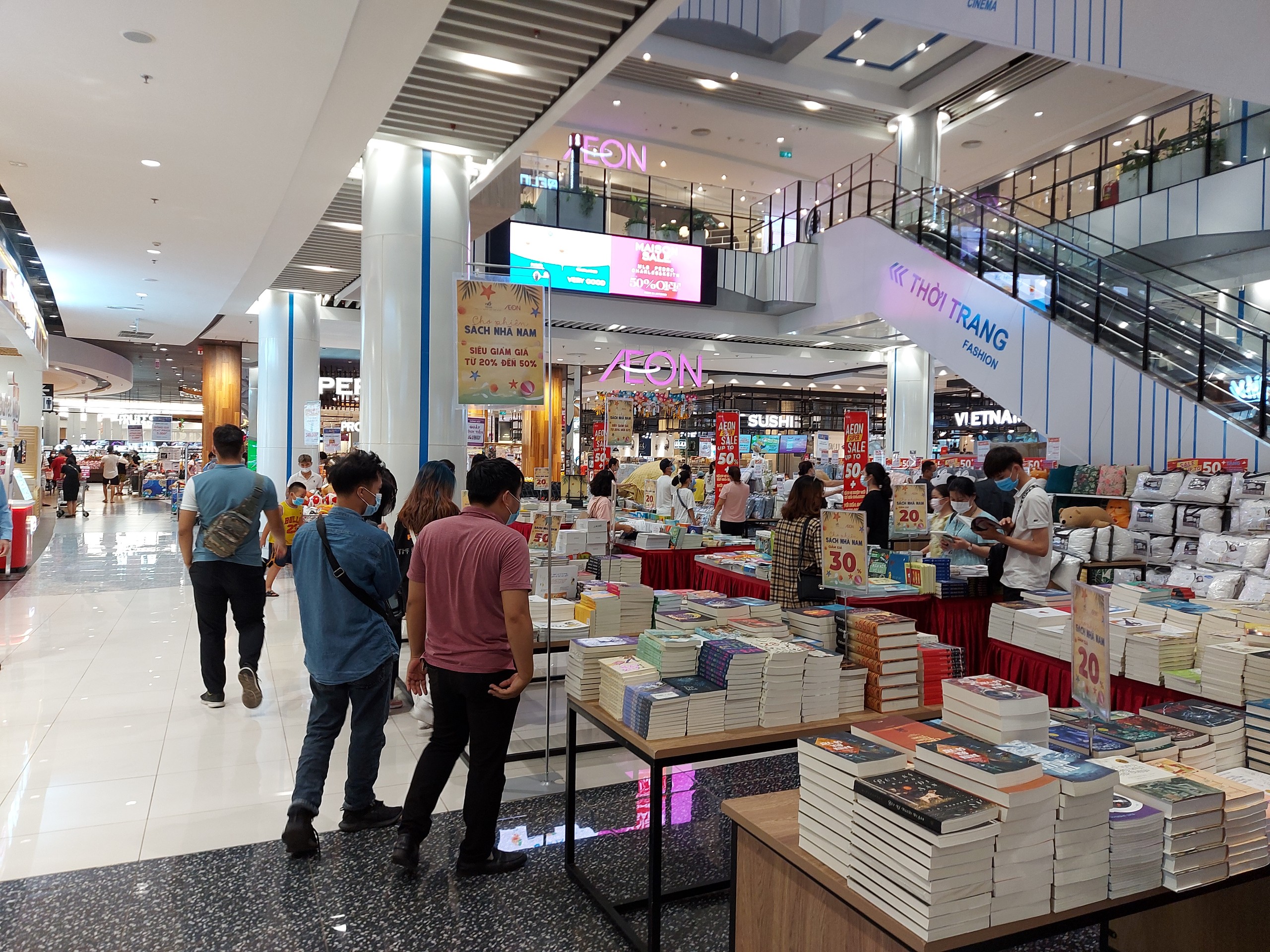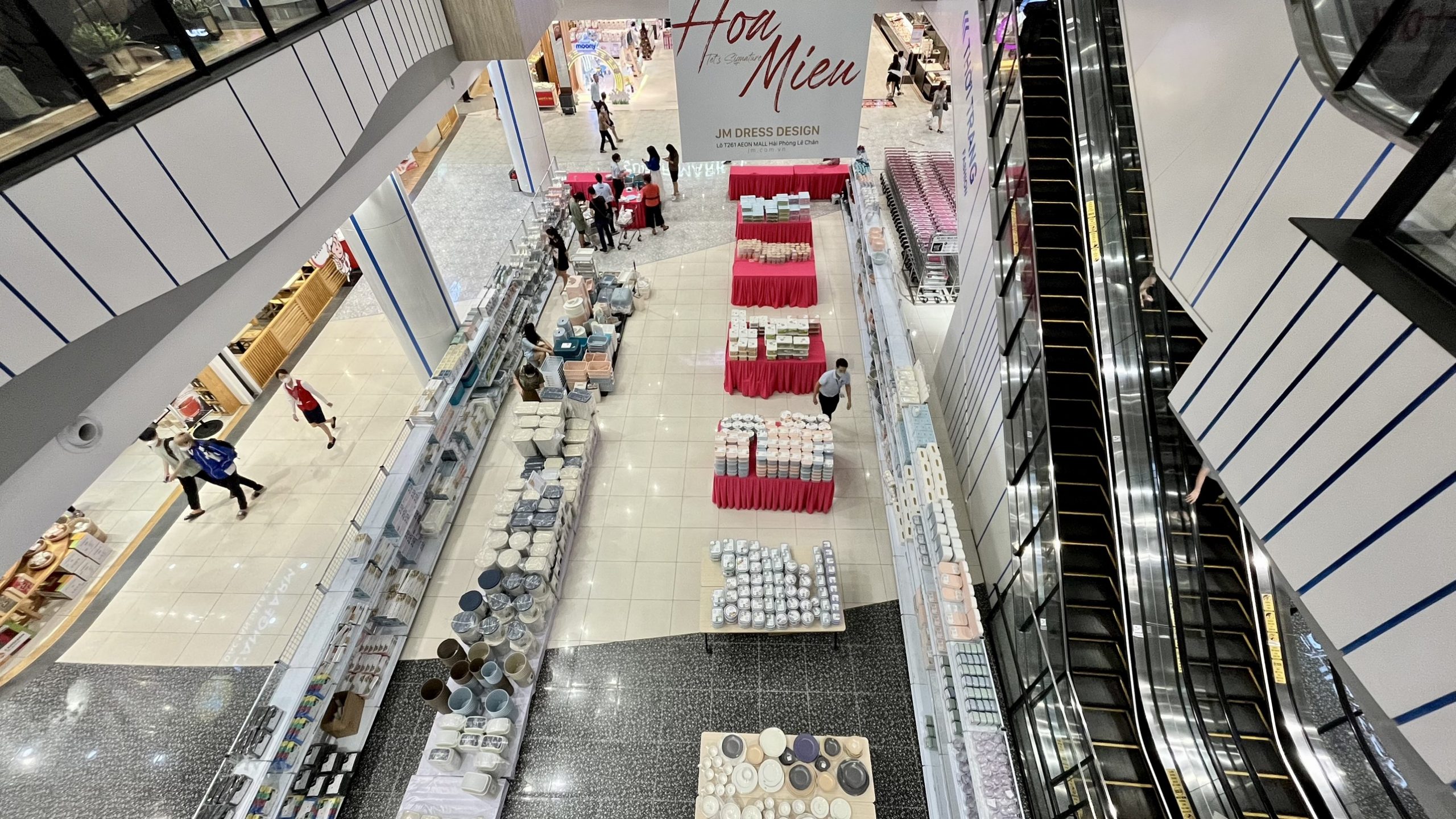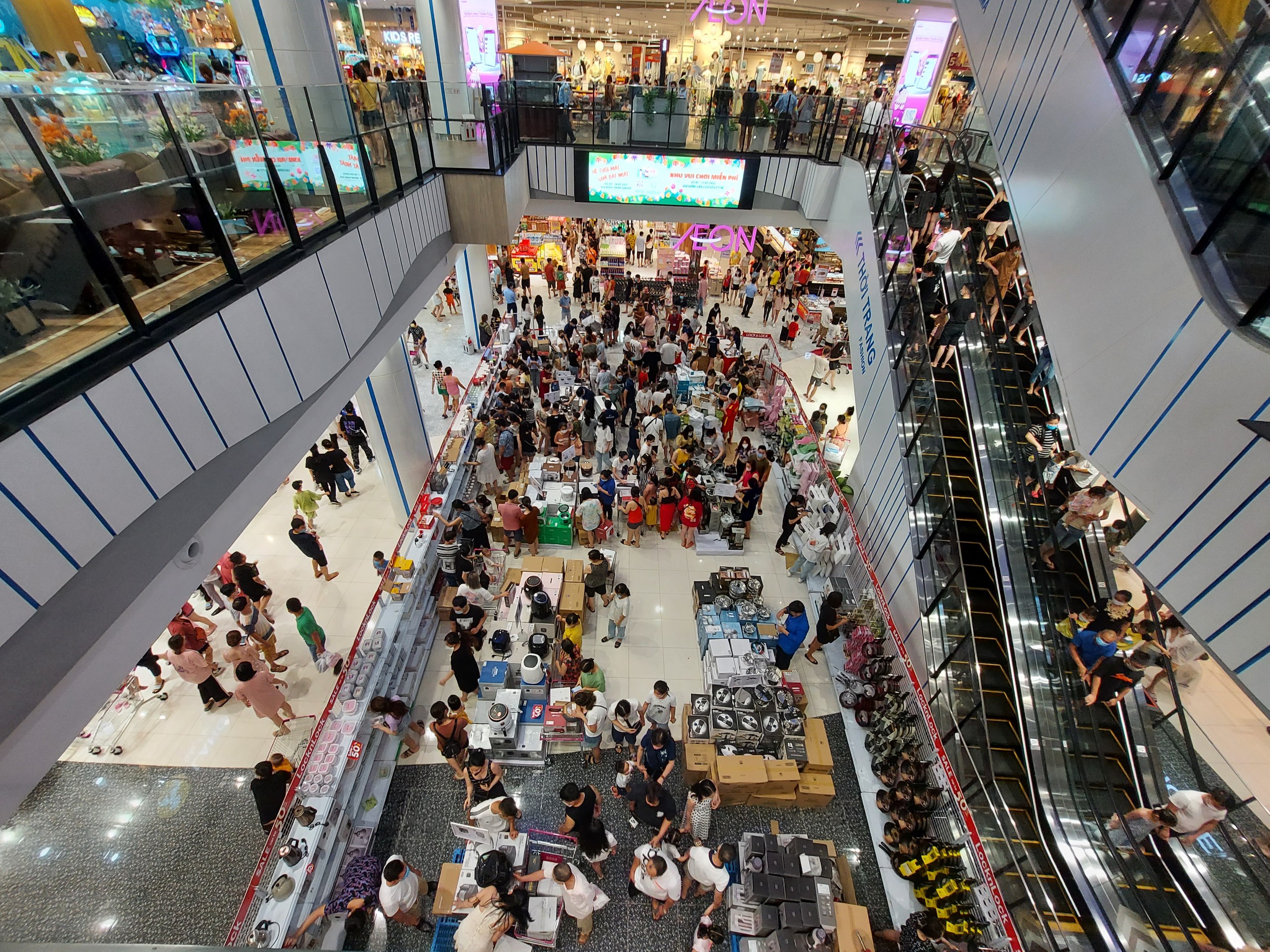 Seagull Court – 125 m2
As the intersection point of many entrances and exits, Seagull Court with its main design in blue tones, a flexible white silk ceiling dyed in beautiful blue light like thousands of waves is the first choice to organize activities. The activity needs to attract many customers in a moderate space (about 125 m2).
Luxurious and classy space in prime locations with the resonance of the number of visitors from nearly 200 booths in the shopping center (estimated ~ 12 million visitors/year), the courts at AEON MALL Hai Phong Le Chan are the most ideal place for you to organize promotional and entertainment events.
Contact:
E-mail:

lechan.leasingmarketing@aeonmall-vn.com

Hotline:

+84 225 3525 888 (ext: 116)
for detailed advice on the benefits and rental price of the event venue today.