The opportunity to both shopping freely and winning lots of gifts, with AEONMALL Vietnam Rewards. After shopping at any stores in the shopping mall, you can earn coins by using app AEON MALL Vietnam on your phones. The earned coins will be used to exchange to gift vouchers, discount vouchers and be applied in your following purchases at AEON MALL Hai Phong Le Chan
  Here is the "secret" to earn coins and exchange to coins and gifts:
  Download the AEONMALL Vietnam app on your phone and register information to be member
App Store: https://bit.ly/AEONMALLapp_apple
Google Play: https://bit.ly/AEONMALLapp_googleplay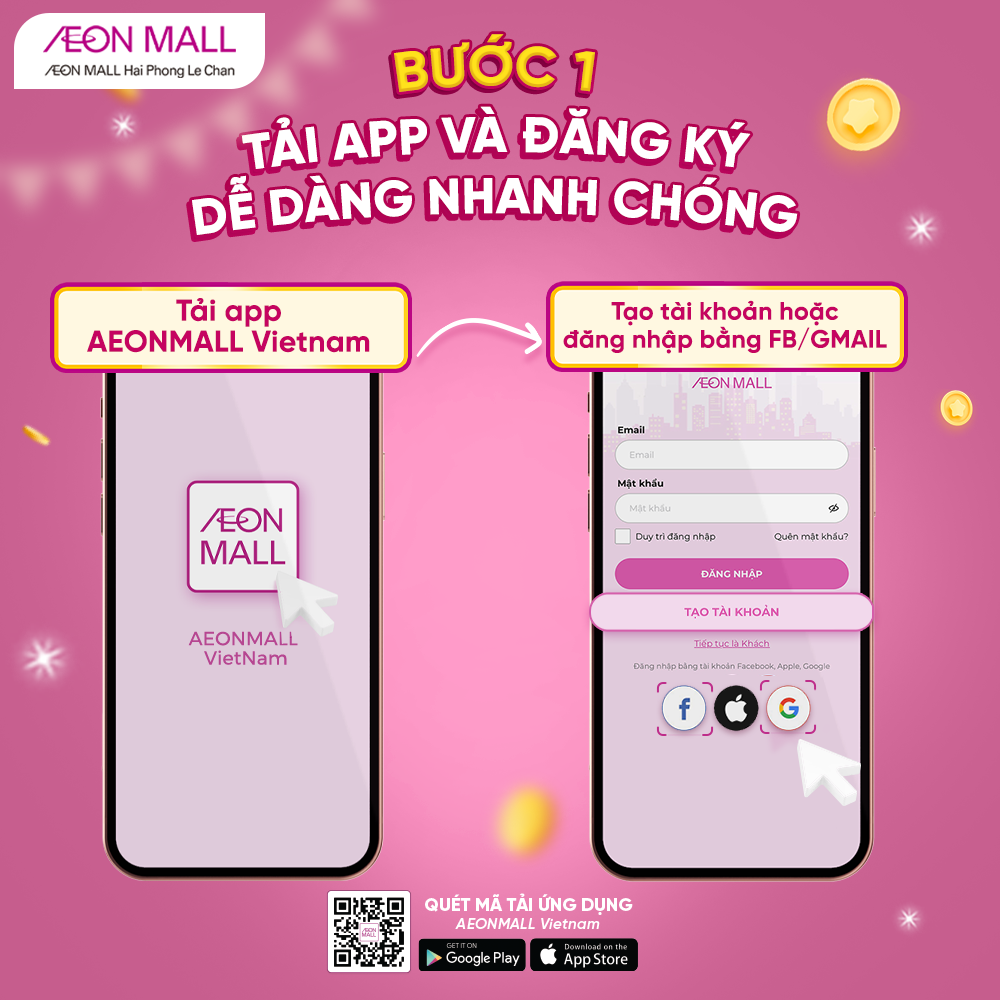 Click on "Accumulate Coins" at the bottom of the app display screen to register for AEONMALL Vietnam Rewards program.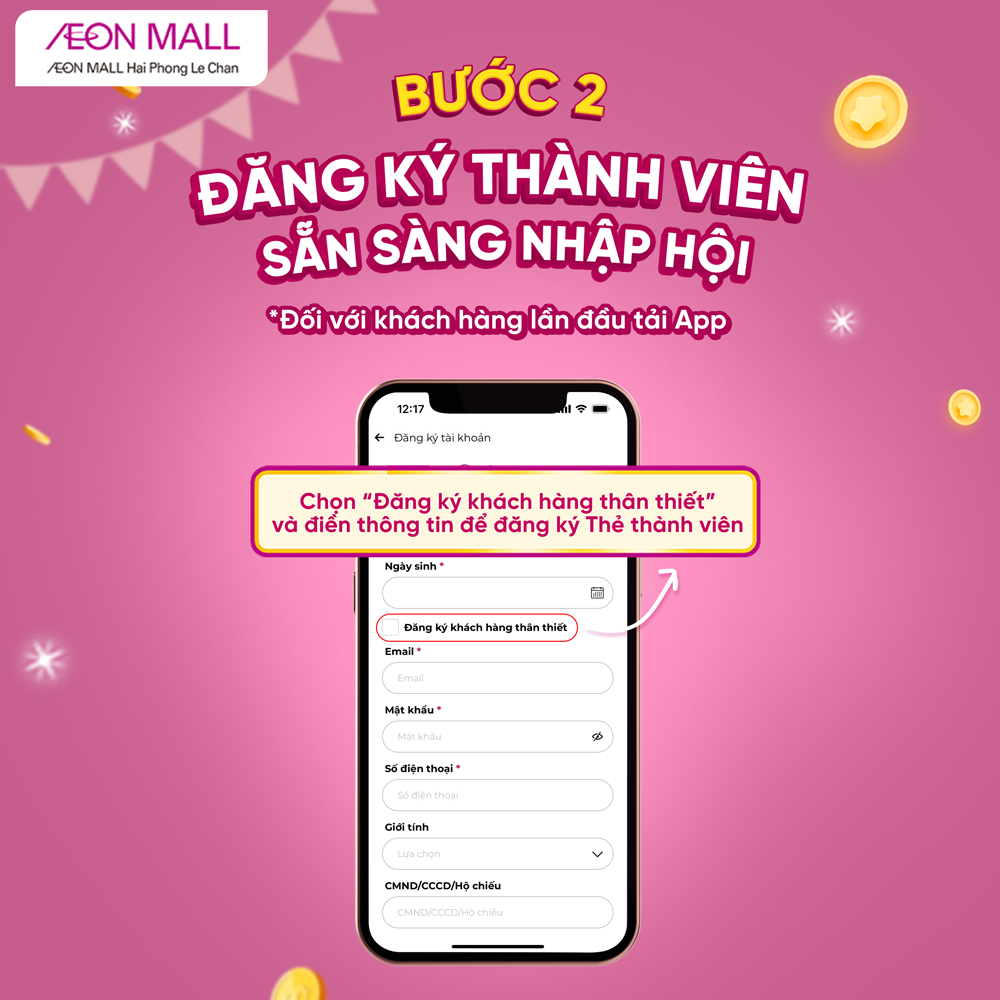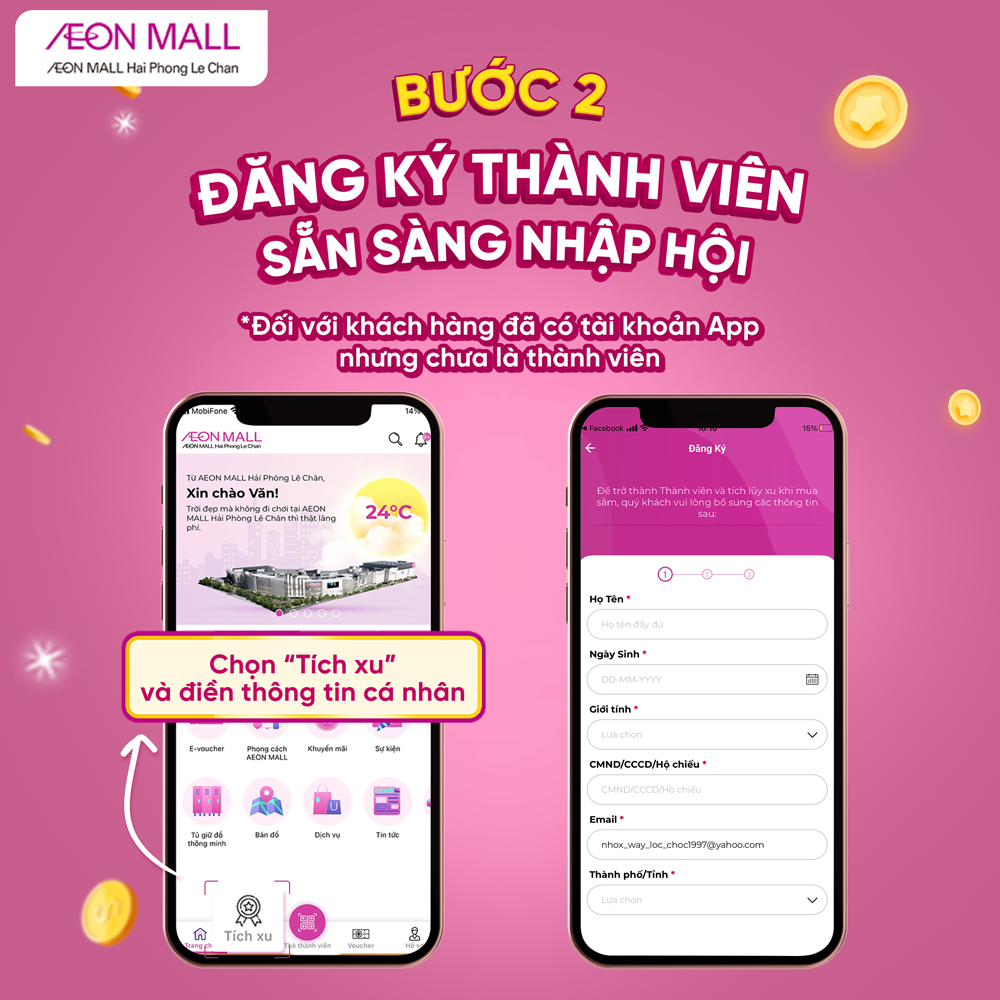 After successful registration, click on "Membership Card" at the bottom of the screen to get your personal QR code. From now, whenever making purchases, let you give the QR code to stores' staff to swipe the code and accumulate coins, the coin will automatically accumulate 10,000 VND = 1 cent.
Only apply for customer paying by card or QR code, not available by cash or transfer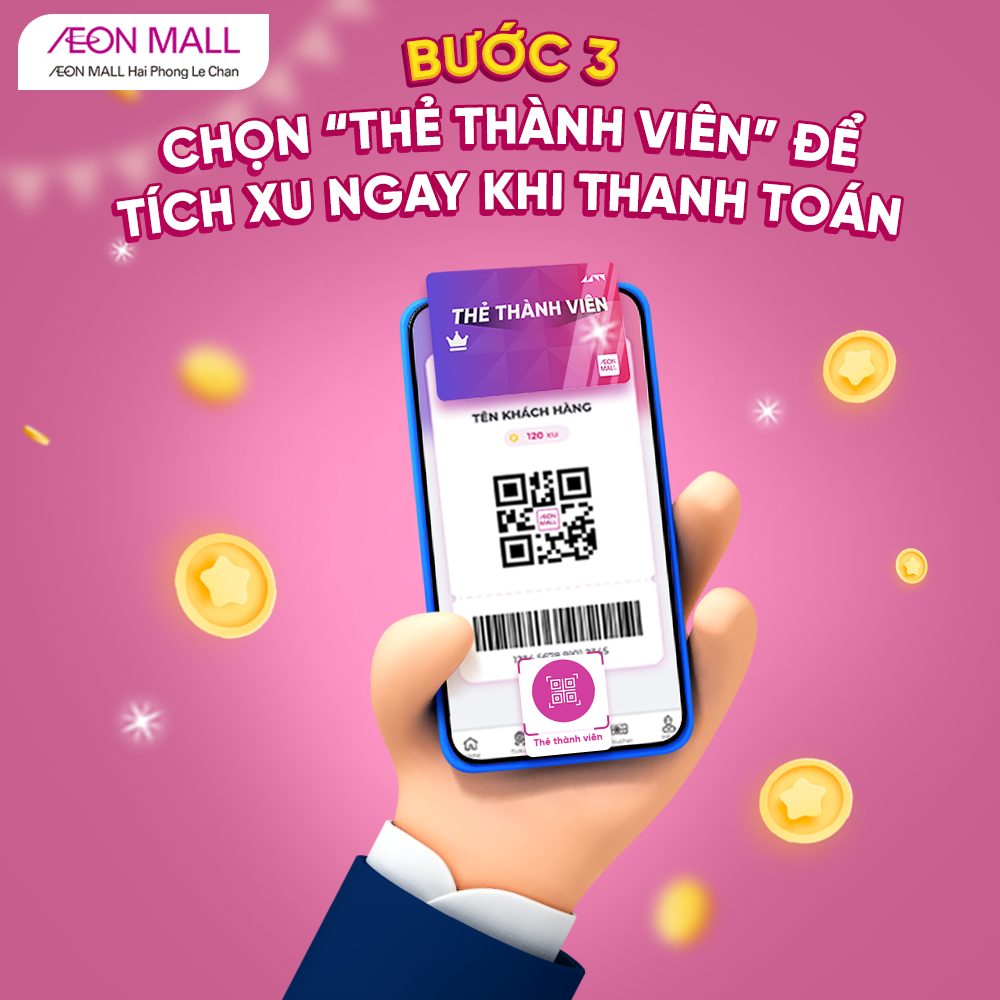 See the available E-vouchers at "Voucher", after successful redemption you can use them at the respective stores.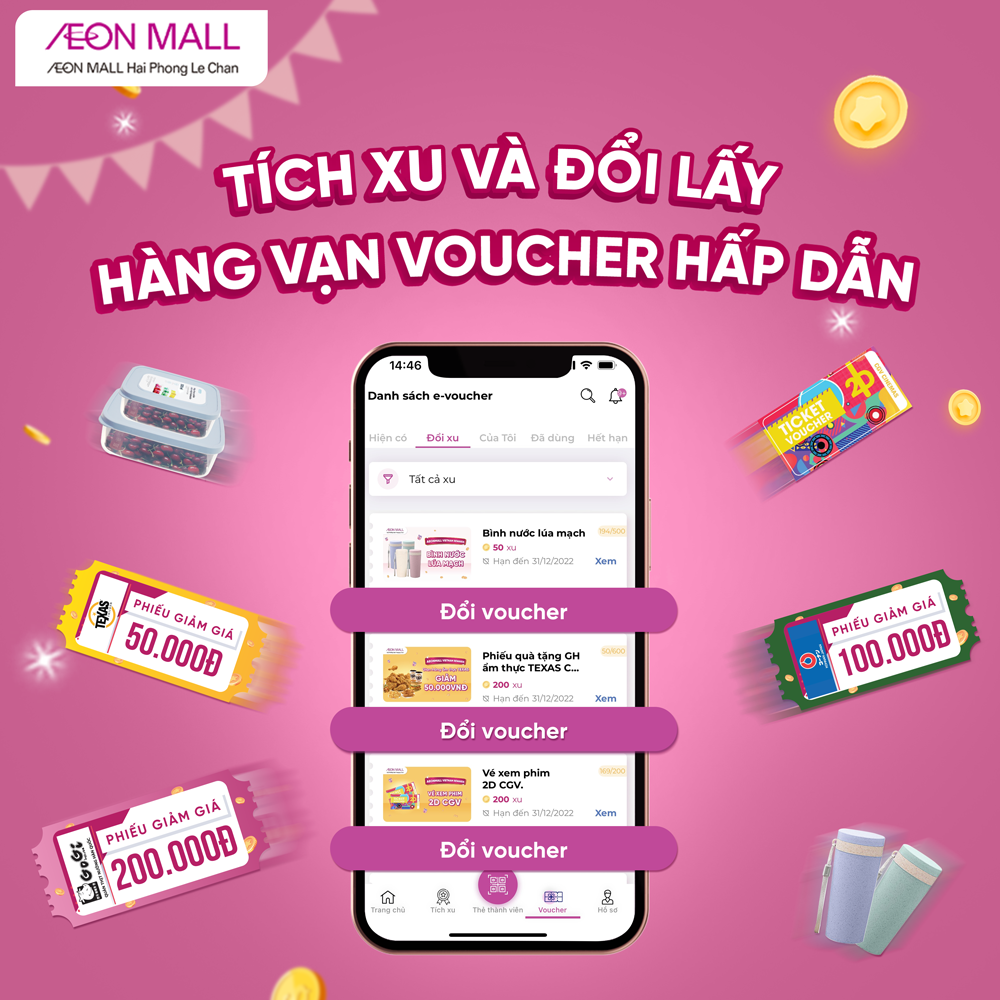 Register as a member and accumulate coins right on the AEONMALL Vietnam app to discover hot deals + attractive gift vouchers!
Let us explore the list of stores participating in the AEONMALL Vietnam Rewards as below.