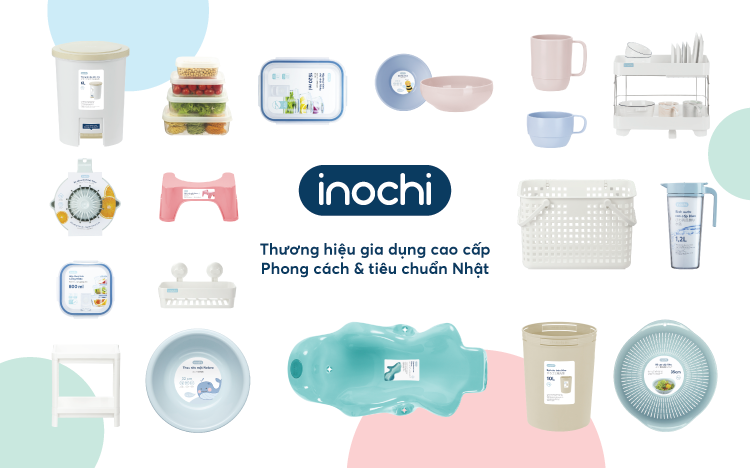 Inochi
Third Floor [37] / Service, Entertainment & Specific Stores /

10:00 - 22:00 (weekdays)
9:00 - 22:00 (weekends & holidays)

Pets are not allowed
Inochi is a Vietnamese premium household plastic products, which is developed by Tan Phu Plastics JSC. Inochi was officially launched in 2018 with safe virgin plastic, high qualified, well designed and convenient products.
Inochi in Japanese can be translated into English as "Life". Besides that, the prefix "IN" in "Inochi" is an abbreviation for "Innovation".
Inochi's mission is to bring friendly, close, safe and beautiful household plastic products with improved design and use to Vietnamese house. We believe that the small pieces of Inochi will help you have utility and flexible choices and pleasure in modern life nowadays.