Oriented to become a special Green Shopping Mall in the city, AEON MALL Hai Phong Le Chan focuses on creating nature-closed living spaces and many environmentally-friendly facilities.
Beautiful Green Architecture
To follow the pathway to green economic growth, AEON MALL Hai Phong Le Chan is designed in a special style which is the mixture of both modern liberal urban features, flexibility and rustic natural beauty.
Wandering around the shopping mall, from the outdoor courtyard to event hall, along the hallway, even in the restroom area, it is easy to be attracted by lots of fresh greenery of the plants arranged delicately and full of aesthetics.
This unique architecture is a part of the "Green- Shopping- Mall"- oriented design that AEON MALL Hai Phong Le Chan is committed to pursue on our journey. We hope to bring an environmentally friendly shopping mall that develops harmoniously with the local community.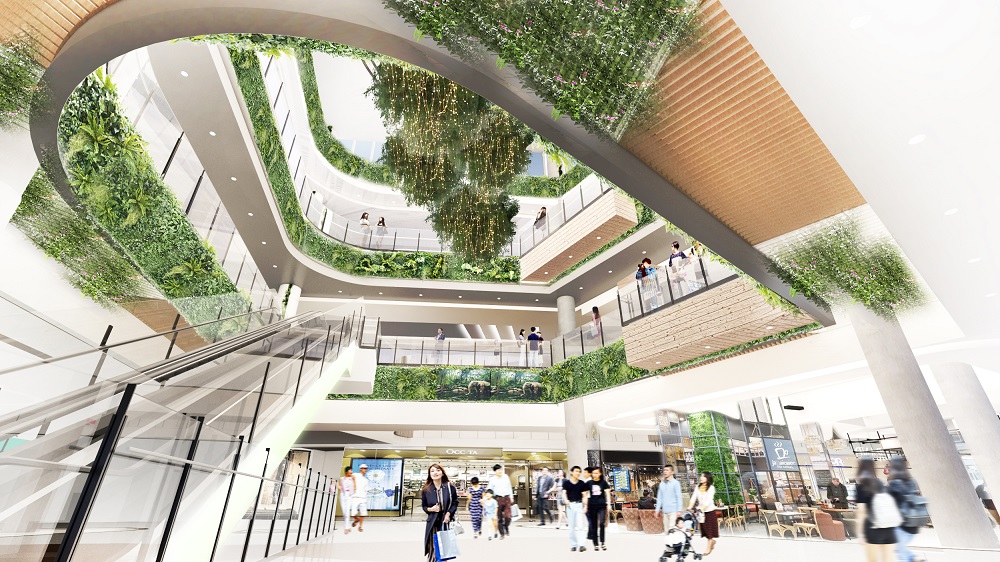 Environmentally friendly facilities
Focusing on not only building many attractive green spaces but AEON MALL Hai Phong Le Chan also investing in facilities to protect and improve the environment, such as recycling trash bins are located at all easily seen locations; smoking areas are separated to remain the fresh air of the shopping mall all the time; the free electric vehicle charging stations encourage customers to use "green vehicles" to reduce pollution emissions.
With all of our efforts, we hope to create a new "civilized – dynamic – modern" lifestyle, contributing to the promotion of socio-economic development by sustainable green values.
More surprises and interesting things from AEON MALL Hai Phong Le Chan is coming at the end of this year!
AEON MALL Hai Phong Le Chan is pleased to welcome you!
>> See more information about AEON MALL Le Chan here