Users can now download and use the latest AEON MALL Hai Phong Le Chan mobile application to enjoy thousands of exclusive shopping resources. The application provides consumers with countless enticing gifts on the occasion of the opening via the exclusive new mini-game: "Voucher Hunting."
1. How to attend
To join the mini-game, you need to complete a few necessary steps:
Step 1: Download the AEONMALL Vietnam application on
– App Store: https://bit.ly/AEONMALLapp_apple
– Google Play: https://bit.ly/AEONMALLapp_googleplay
Step 2: Login; in "Profile", select "Switch Mall", then select "AEON MALL Hai Phong Le Chan".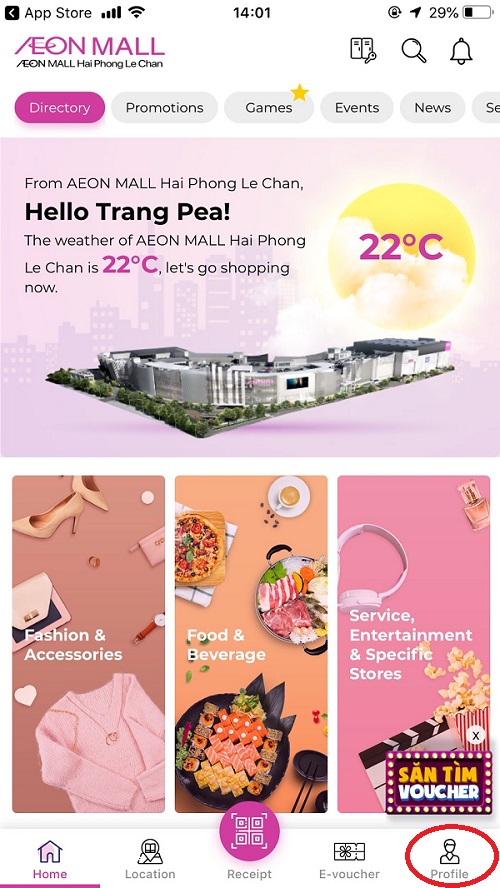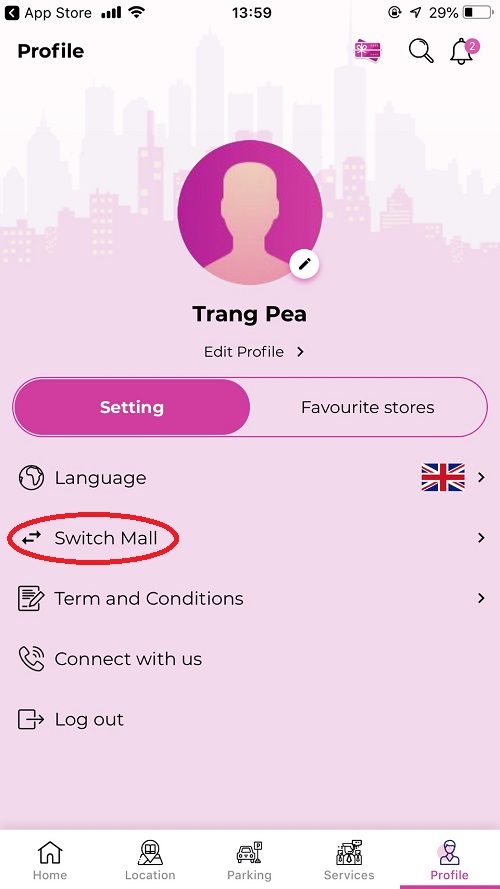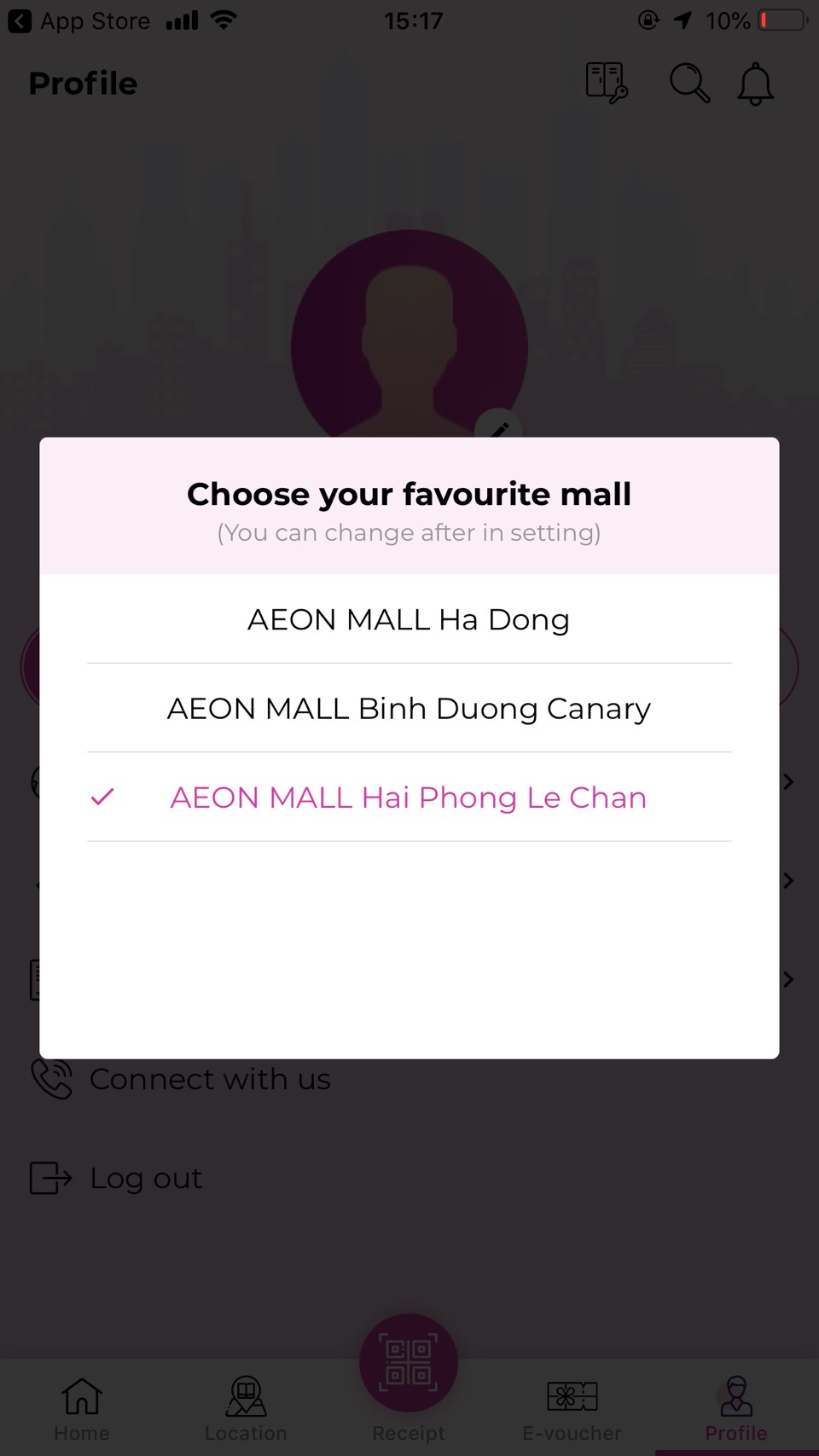 Step 3: Enter the game by selecting "Game" or click on the "Săn tìm Voucher" icon (at the right corner of the screen)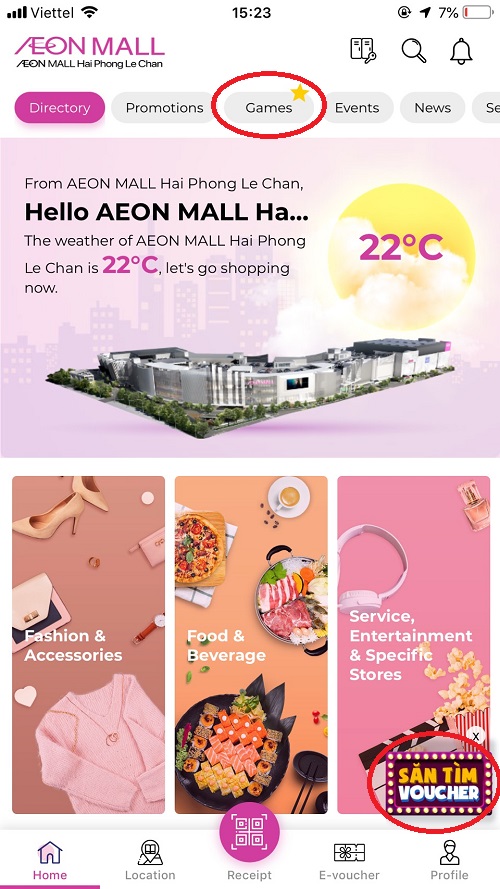 Step 4: Play
Press the "Quay" button to start playing:
If the screen results return three identical symbols in the same row, that character will correspond to the gift you receive.
When the hunt is successful, the system will convert the gifts into QR codes in the "E-voucher" on the AEONMALL Vietnam mobile app, click "Mine" list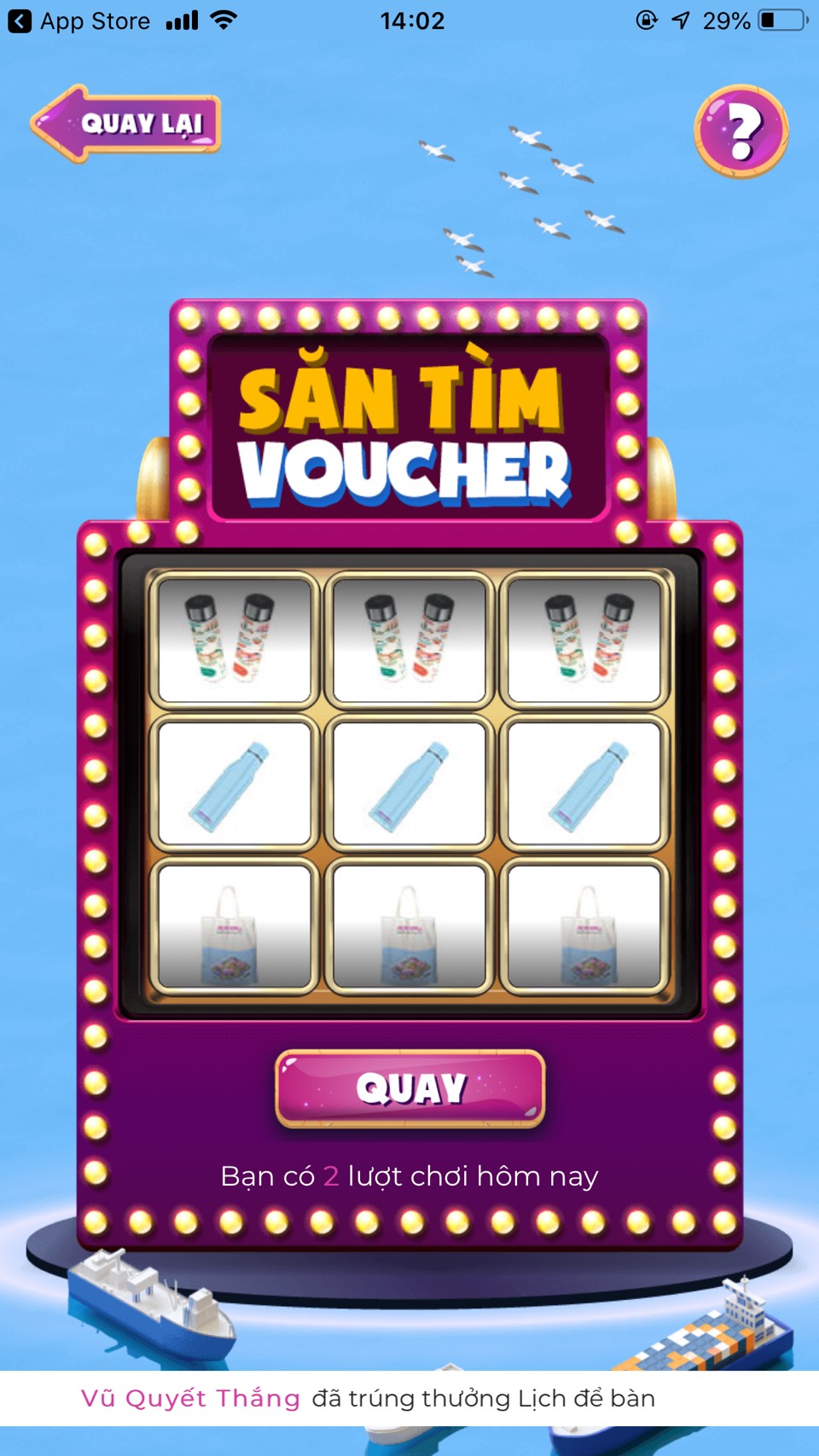 2. How to receive gifts:
Participants access the "E-voucher" category to receive gifts that have been encoded in the form of a QR code and then bring their identity card or driving license, phone number, and QR code to AEON MALL Hai Room Le Chan to receive gifts.
Period for receiving gifts: within 30 days of the promotion's conclusion.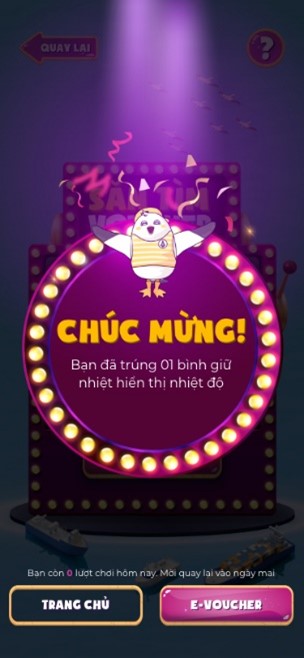 3. General provisions
– When entering the game, participants need to read, understand, agree, and obey the rules.
– Participants undertake that the program's information is reliable, legal, and must be compatible with the data recorded with the mobile application of AEON MALL Vietnam.
– The participant's details will form the basis for granting prizes to the organizers; the Organizing Committee does not handle situations where players have incomplete or missing information.
– Organizers are not responsible for expired gifts (30 days from the end of the game). The participants should note the due date.
– The Organizer is entitled to use the photographs taken in the mini-game for publishing on social networks such as Facebook, Instagram, and the website to support the company's promotion without having to ask for permission from the participant's opinions in written documents and at no extra expense.
– If detecting a player cheating or signs of cheating, the Organizer reserves the right to cancel the participant's game result without prior notice.
– Participants can only receive prizes in kind, which cannot be exchanged for cash.
– To ensure transparency, all partners and employees of AEON MALL Vietnam are not allowed to participate in this game.
– All final decisions will belong to the AEON MALL Hai Phong Le Chan Organizing Committee.
4. Note
Each person can play up to 2 times/day and can return the next day for more chance of winning.
The program takes place only from December 1, 2020, to December 20, 2020, exclusively at AEON MALL Hai Phong Le Chan.
>> Download the AEONMALL Vietnam app to get attractive gifts from AEON MALL Hai Phong Le Chan today!
– App Store: https://bit.ly/AEONMALLapp_apple
– Google Play: https://bit.ly/AEONMALLapp_googleplay