On the morning of November 28, 2020, the traditional Cleaning Day event took place at AEON MALL Hai Phong Le Chan, attracted more than 200 mall staff, representatives of co-team units, and the local government community.
The Cleaning Day, co-organized by AEON MALL Hai Phong Le Chan, AEON Vietnam, and AEON Delight has a special significance as a traditional activity scheduled to be carried out monthly. Raising awareness of environmental protection, join hands in building an eco-living space to connect and develop sustainably with the local community.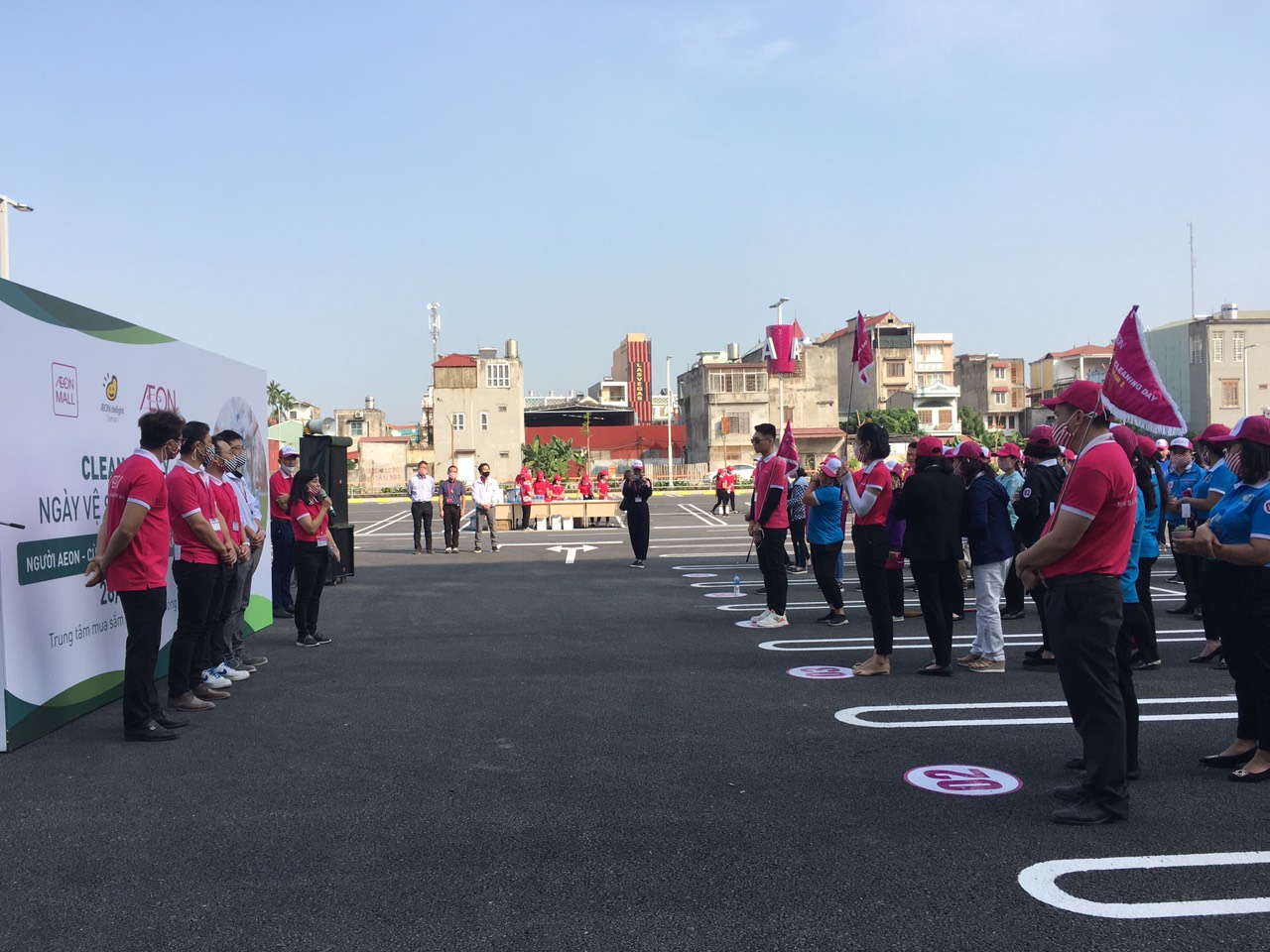 In the first time taking place at AEON MALL Hai Phong Le Chan, the program received an impressive response from the local community. With representatives of the Women's Union of Le Chan district, individuals, and staff members. All volunteers partnered to collect and classify garbage at all sidewalks and roads surrounding the shopping mall.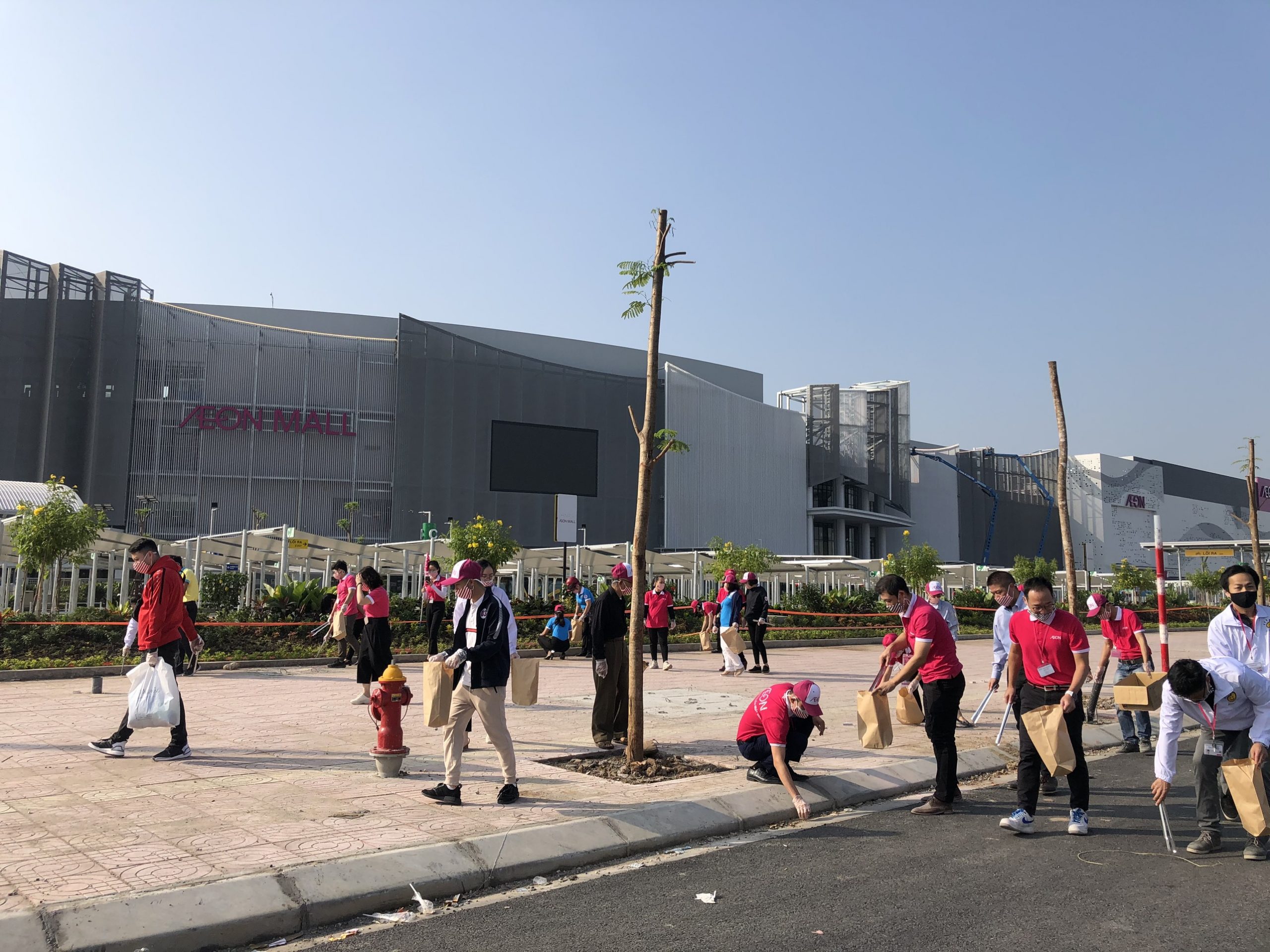 Mr. Okada Masaki, General Manager of AEON MALL Hai Phong Le Chan, shared at the event:
"Not only striving to bring the best shopping experience to the customer but we are also joining hand with the local community for the sustainable growth of Le Chan district & Hai Phong city through environment protection activities. I hope that this monthly activity will contribute to keep the surrounding resident of Shopping Mall – AEON Hai Phong Le Chan clean, raise the environmental protection awareness, as well as the engagement opportunity between employees and the local community."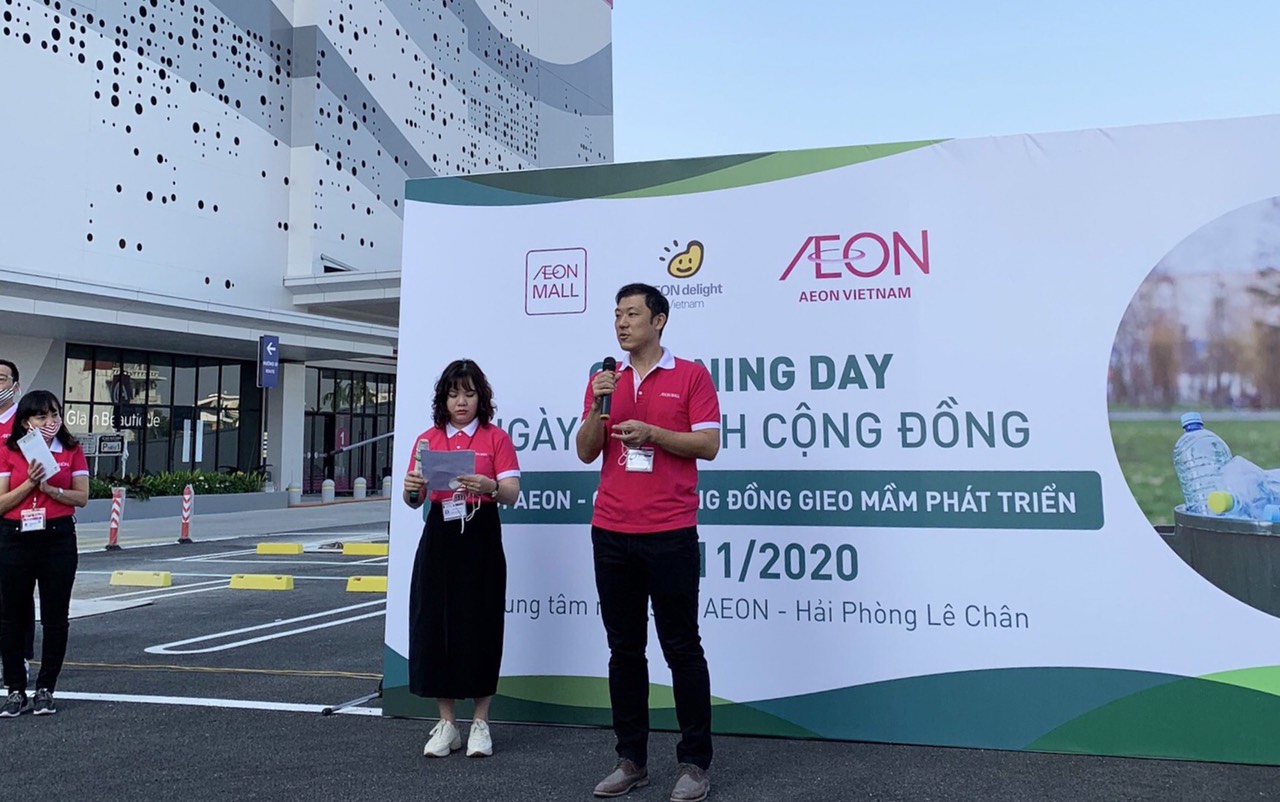 * Some photographs at the event: