Faced with the latest development of the COVID-19 pandemic, AEON MALL Hai Phong Le Chan continues to tighten checking measures and implement social distancing to ensure safety for customers who visit the shopping mall.
Specifically, the shopping mall has simultaneously carried out activities including:
1. Set the temperature gauge and hand sanitiser at all doors and ensure that all employees and customers must wear masks, be checked body temperature and antiseptic before entering the shopping mall.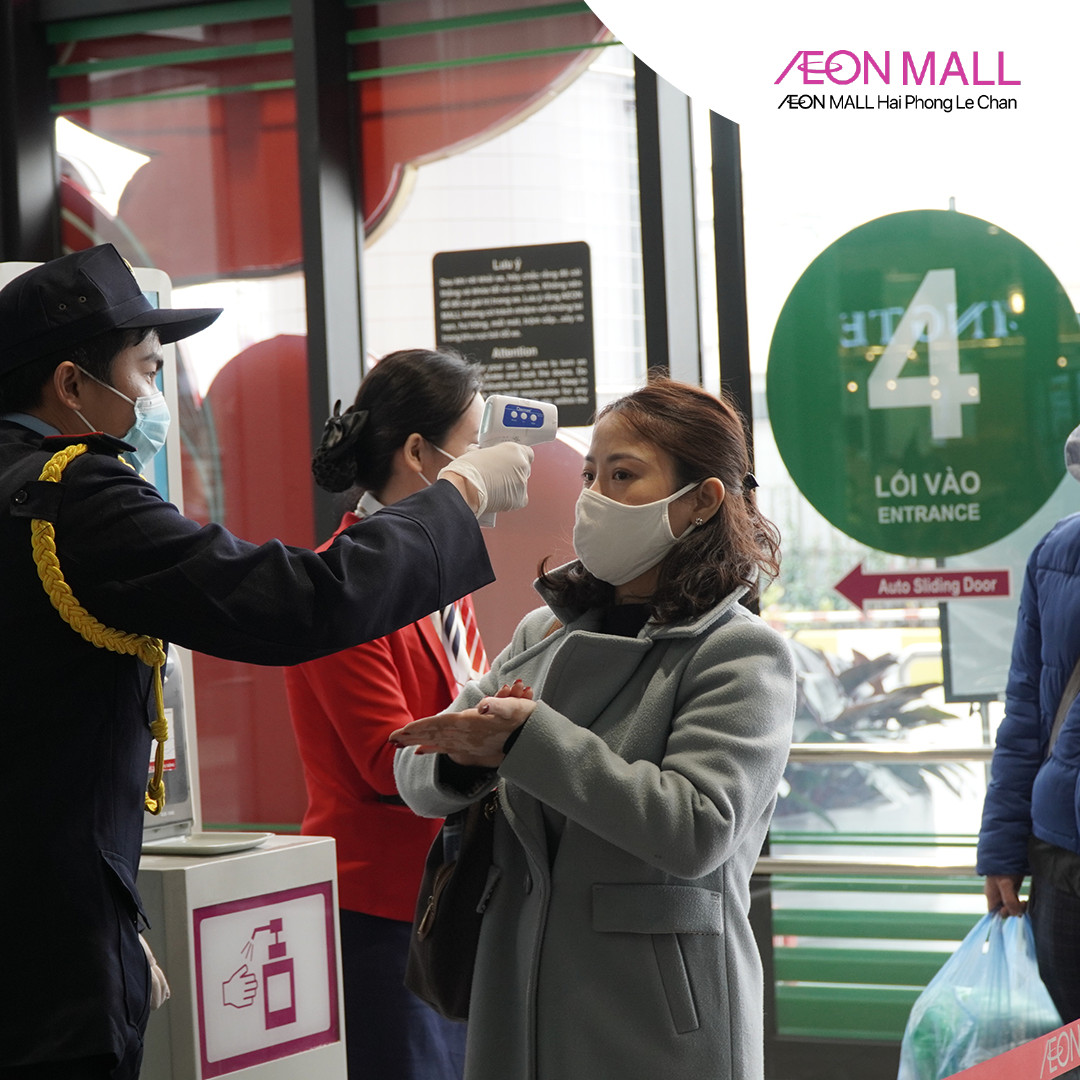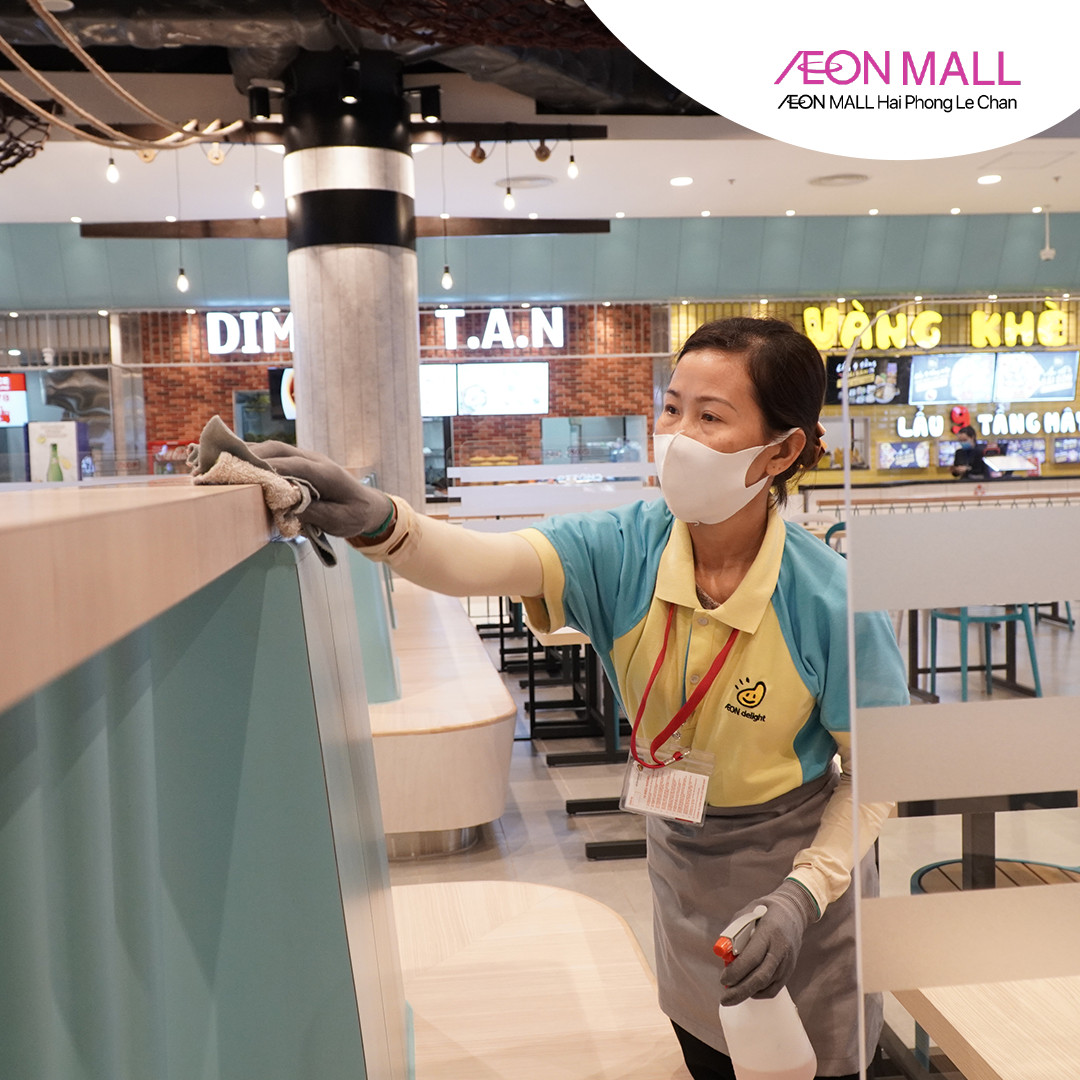 2. Installation of the notice board requiring to wear masks and take epidemic preventing action at all doors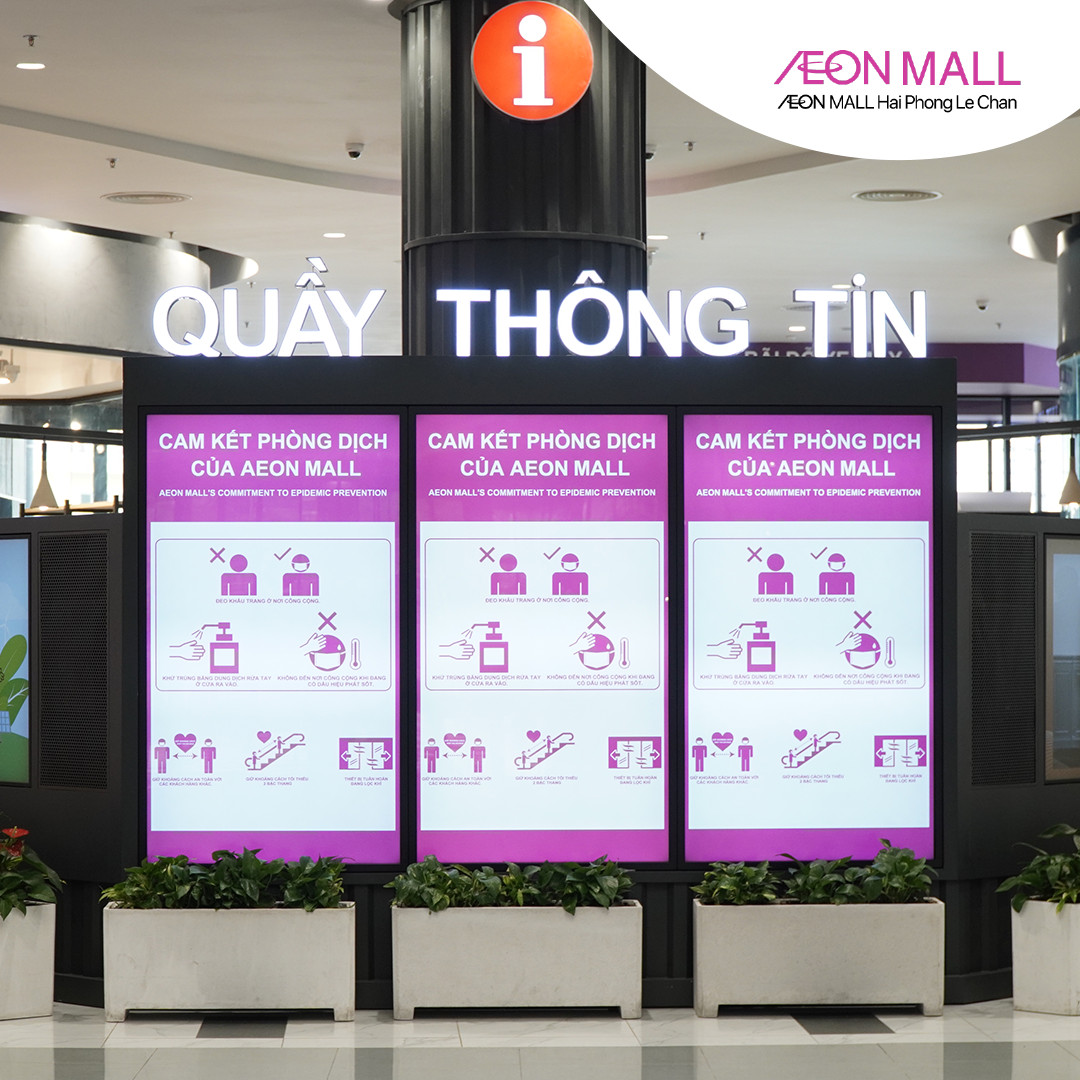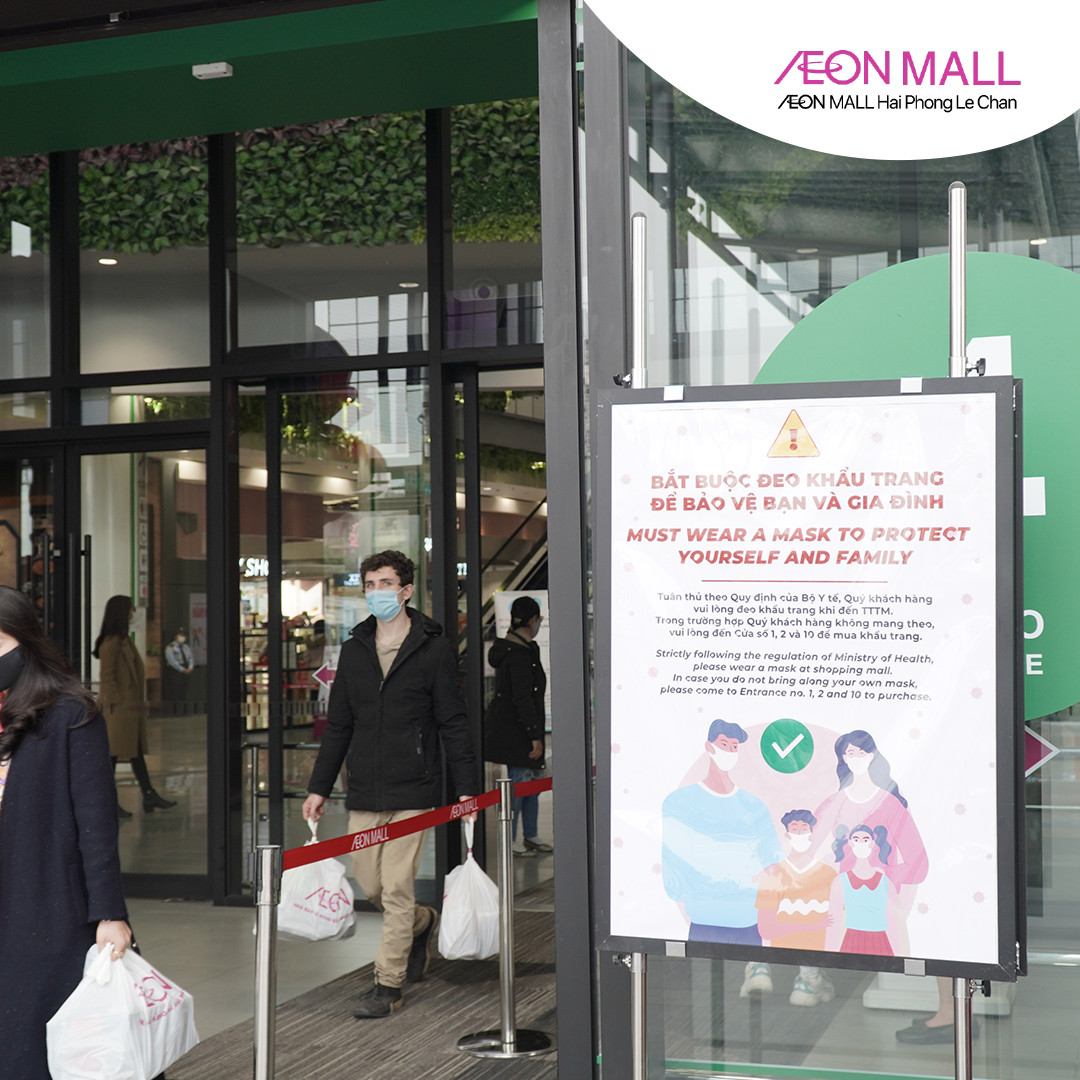 3. Resting area is designed to ensure the safe distancing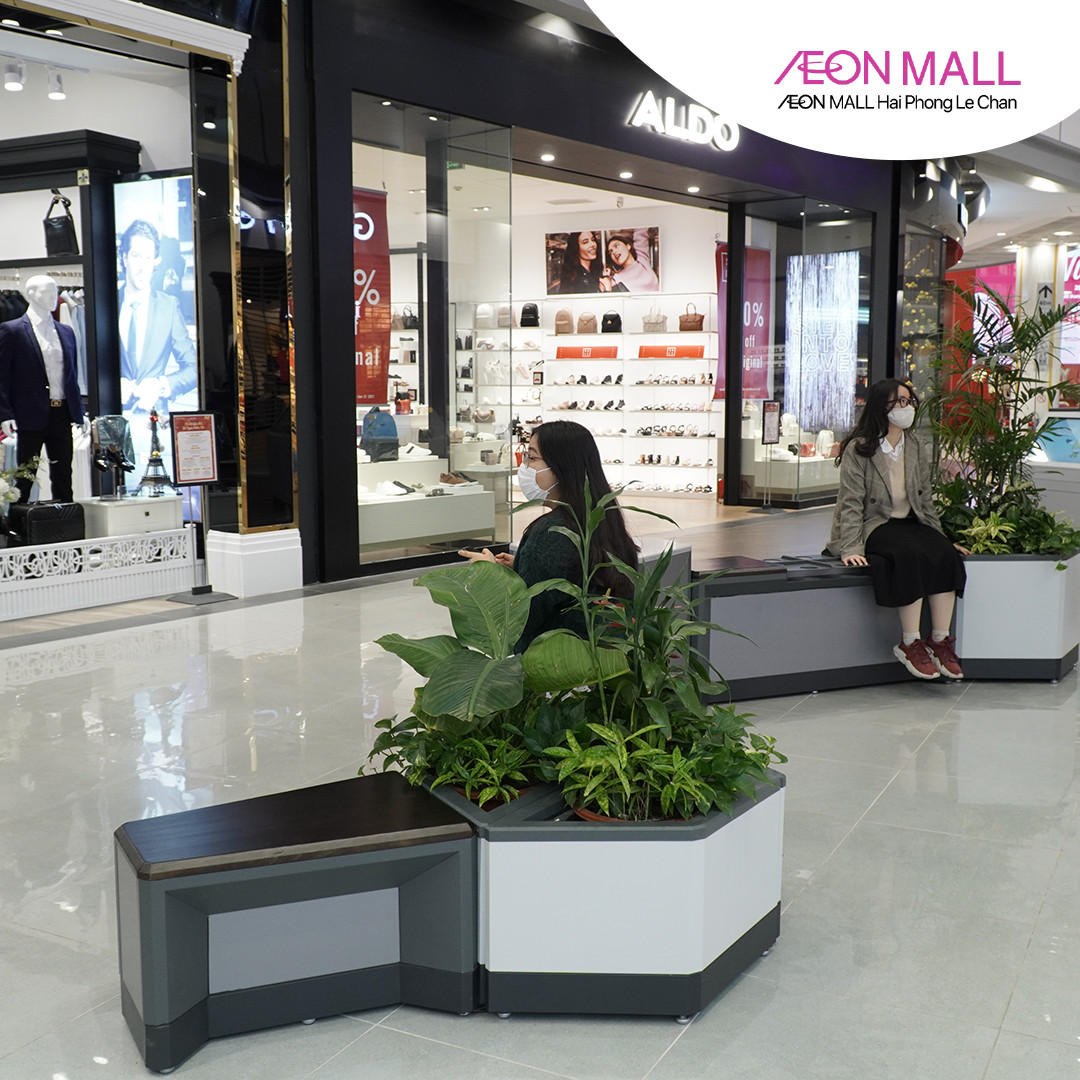 4. Arranging partitions at the dining area of the Food Coast on the 3rd floor and in the restrooms at the shopping mall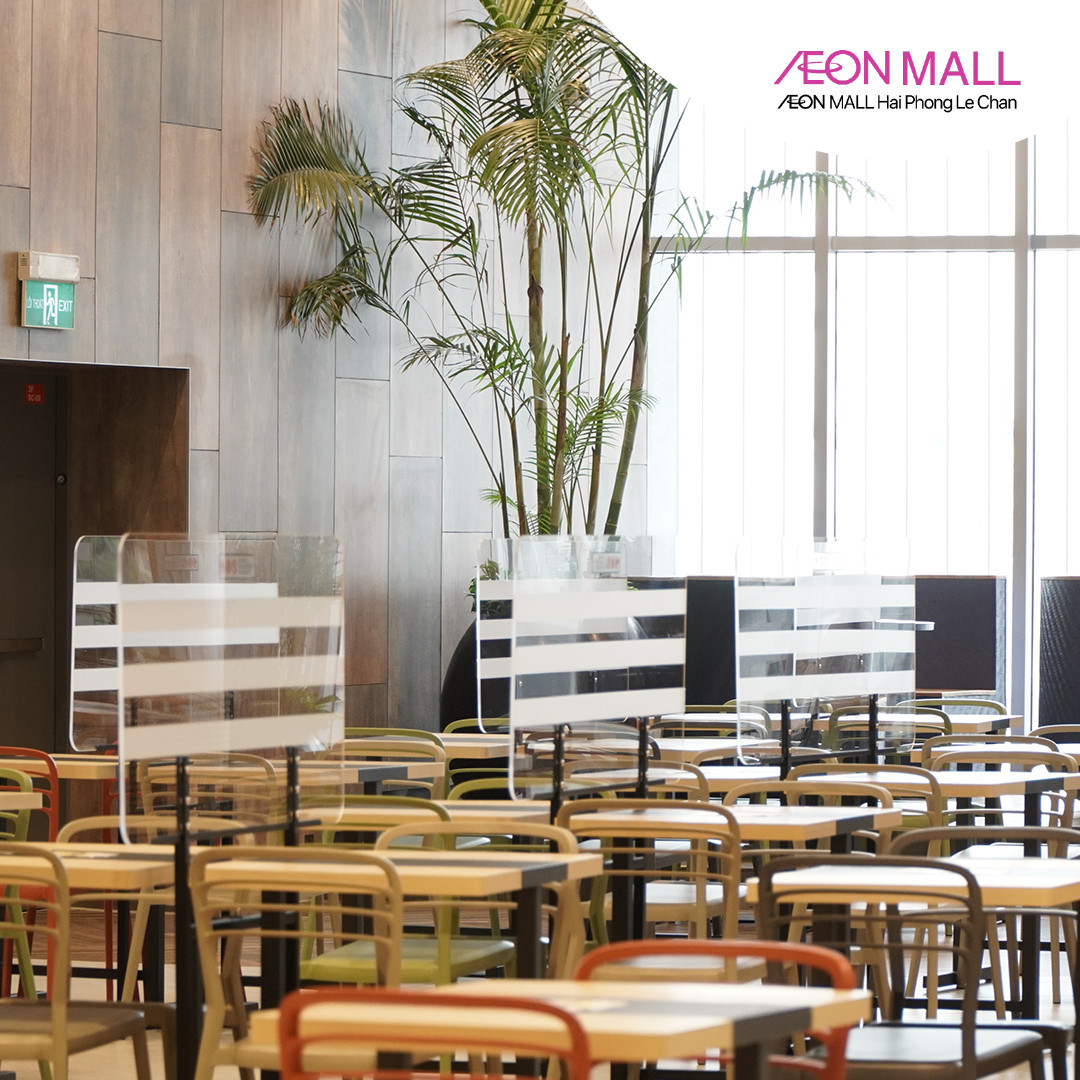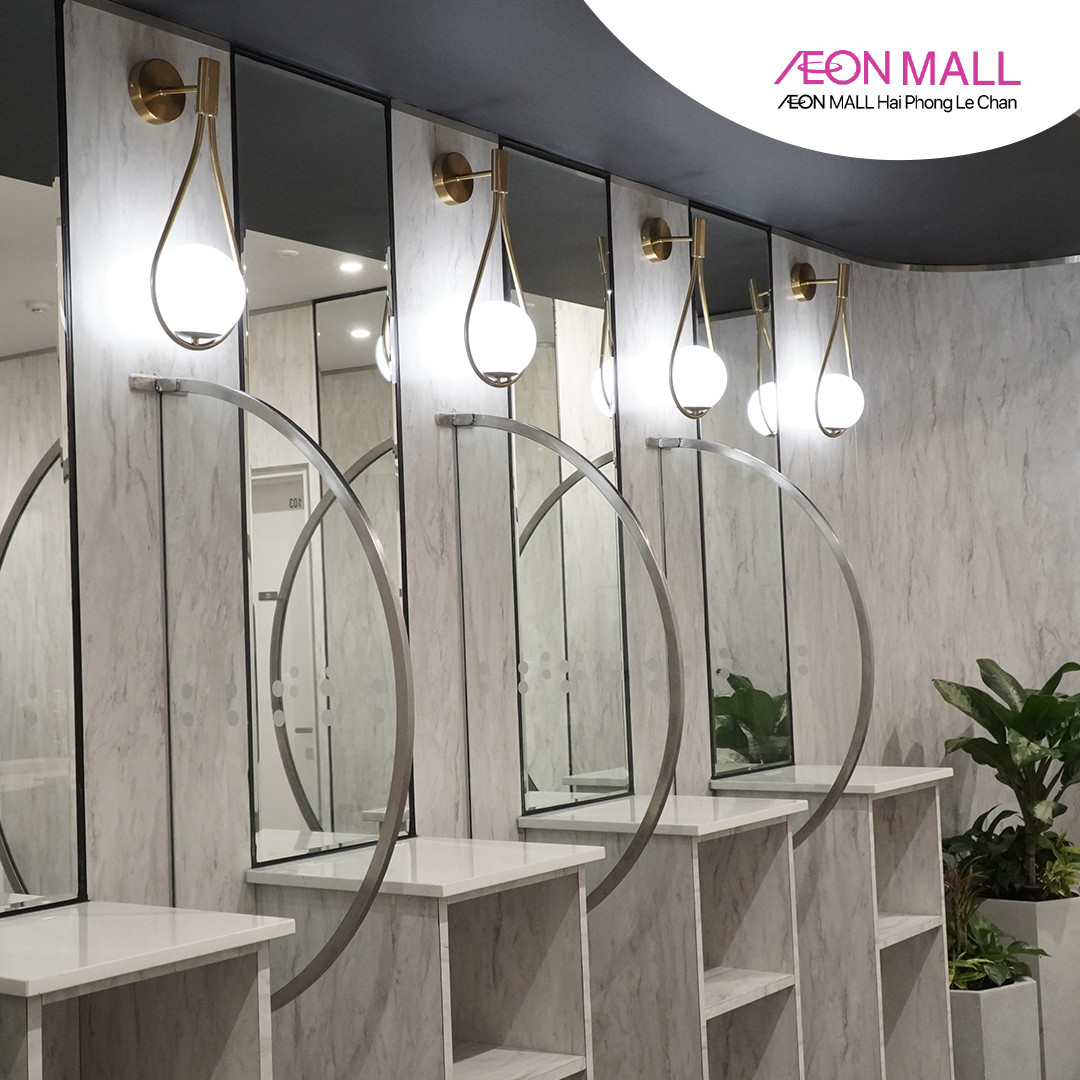 With the efforts to ensure customers' safety, we hope to get your cooperation by wearing masks and strictly following the regulations of the COVID-19 epidemic prevention, so that we can celebrate a peaceful and happy new year together.
AEON MALL Hai Phong Le Chan sincerely thanks!